'Establishing a workplace vaccination policy is a key action that employers can take to keep workers, their families and our city safe'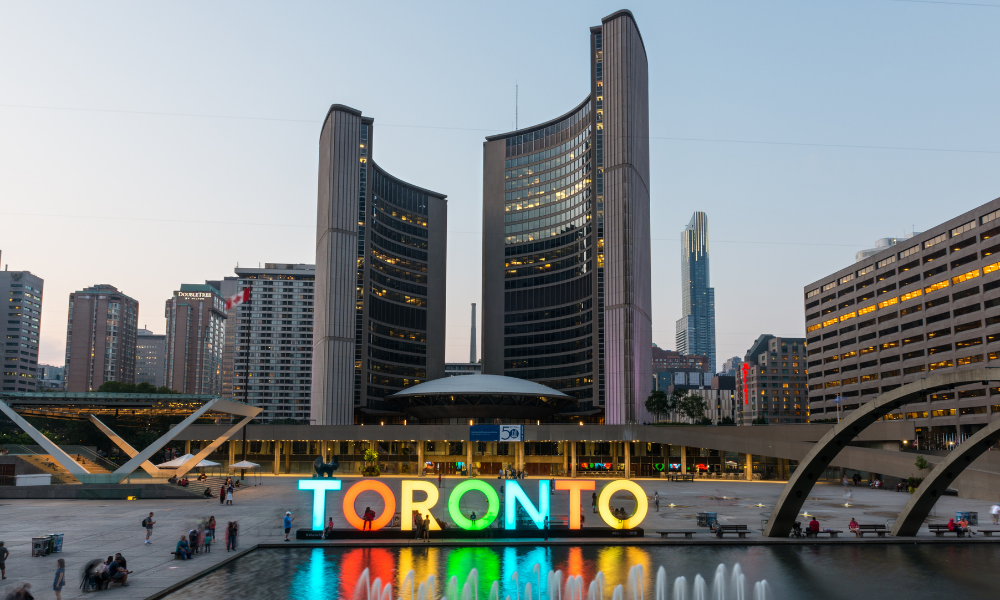 Announcements by employers about mandatory vaccines continue to roll out, as seen with recent decisions from the City of Toronto and the Toronto Transit Commission (TTC).
All City of Toronto employees will be required to have both doses of the COVID-19 vaccine. The full policy is being finalized now and will be made public in the coming days.
All members of the Toronto Public Service will be required to disclose and provide proof of vaccination status by Sept. 13. Staff who have not been vaccinated or who do not disclose their vaccination status will be required to attend mandatory education on the benefits of vaccination. These unvaccinated individuals will then need to provide proof of first dose no later than Sept. 30.
As of Oct. 30, all City staff will be required to have received both doses of a COVID-19 vaccine.
Toronto Public Heath recently reported that since May 1, those who are unvaccinated or only partially vaccinated make up 98.7 per cent of hospitalized COVID-19 cases.
Ottawa recently announced it will require employees in the federally regulated air, rail and marine transportation sectors to be vaccinated and Prime Minister Justin Trudeau said those who refuse would face "consequences."
TTC requirements
As of Sept. 13, COVID-19 vaccinations will be mandatory for all TTC employees, contractors and students.
This is in response to the increase in evidence around the transmissibility of the Delta variant and based on the recent actions taken by the City of Toronto, says Richard Leary, CEO.
"The TTC has been a leader throughout the COVID-19 pandemic with respect to safety and has already taken numerous steps to keep the system clean and safe. This is one more thing we can do for ourselves and each other to limit the spread of COVID-19.
Ontario is also requiring hospitals and home and community care facilities to implement COVID-19 vaccination policies for employees, contractors, students and volunteers, and for ambulance services to have the same for paramedics. The requirement is similar to the one that was implemented in long-term care homes earlier this year.
Legal considerations
As an employer, the City of Toronto says it has an obligation under Ontario law to take all necessary precautions to protect its workers. And as the largest employer in Toronto, the City is taking a leadership role in making the vaccination mandatory.
"The evidence is clear that vaccines work to protect people from becoming infected with COVID-19, acquiring more serious infections and to save lives. Getting fully vaccinated is the best way to reduce virus spread and our risk of COVID-19 and its more transmissible variants. Establishing a workplace vaccination policy is a key action that employers, including the City, can take to keep workers, their families and our city safe as we continue living with COVID-19," said Eileen de Villa, Toronto's Medical Officer of Health.
The City says it will comply with its human rights obligations and accommodate employees who are legally entitled to accommodation when it comes to the vaccinations.
There are several legal questions for employers when it comes to mandatory vaccines.
For the TTC, individuals will be required to provide proof of full vaccinastion against COVID-19 or a medical reason for not being vaccinated against COVID-19, says Leary, adding this policy and other operational details are being finalized and will be available by the end of August.