'If you don't take the time to really understand the business and build your credibility as a professional, it's not going to have the impact you want'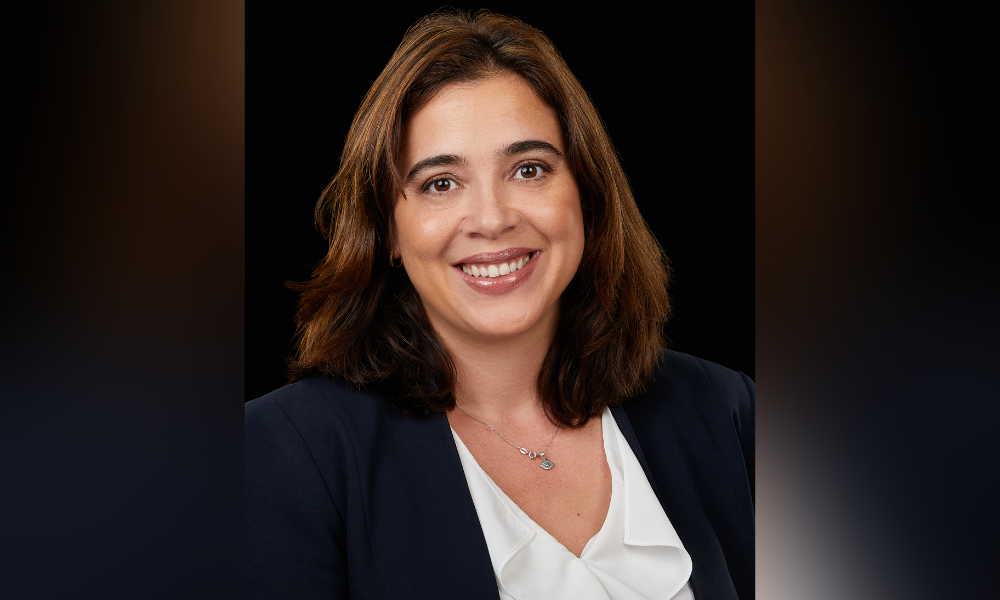 When first approached about working at Imperial Tobacco, Lito Charet had her reservations.
But a colleague convinced her to give it a chance.
"When I went there, just the integrity, the way they put people first and the people I met — I decided to give it a try, thinking I would stay one or two years. And then, lo and behold, I've done… so many different roles since I started, and each role brought me something new," she says.
"I'm sure a lot of people would feel the same way about it — not even tobacco but certain industries — and then once you get in there, you see a different side of it."
Joining in January 2009, Charet has spent more than 10 years at the Montreal-based company, which has about 500 employees in Canada.
And she admits there is still bias around the tobacco industry, which can be a challenge for recruitment.
But with newer initiatives such as "Better Tomorrow" and "Beyond Smoke" strategies, with a focus on less harmful nicotine-containing products, the company is "more appealing," she says.
"What we want to do is satisfy consumer needs. And the way we conduct ourselves, the integrity... We are a great company with great people. I think that's what is allowing us to recruit great people. You join a family when you join us — you don't join a company."
For new workers, "one of the biggest attractive things for them is their ability to really help us truly transform an industry and put their mark on it, the whole sense of pride," says Charet.
"When I joined, it was only tobacco, and now we're going into letting go of tobacco and focusing on less harmful products [which] is what attracts a lot of our people as well."
Starting off in HR
So, what was it about HR that attracted Charet? The people were a big part of it, she says.
"It's about helping them, whether it be good or bad, either getting the right company, helping them develop seeing them grow. And even in the unfortunate circumstance of having to let them go, doing it in the most respectful and positive way for them and helping them career transition."
Charet says she has two big inspirations in her life: her mother and her uncle. Her mother was " a strong role model," she says, having run an orphanage in Cambodia during the Vietnam War.
"The whole passion and drive to make a difference is really, I would say, ingrained in my DNA."
As for her uncle, he is "very bold," says Charet, having started a successful business in the U.S.
"The whole corporate world fascinated me. And then when I went into the [HR] programs, when I saw, 'Oh, business and HR people,' it kind of clicked: 'Yes, that's for me.' And I'm happy I did that."
Canadian HR Reporter also spoke with Alisha Scichilone of Wesgroup Properties about her career.
Highlights of career
Earlier in her career, Charet worked in the pulp and paper industry at Abitibi-Consolidated for over six years, which had a unionized environment with operations across Canada. While there, the company went through a major merger with Bowater to create Resolute Forest Products in 2007.
"I was one of the youngest members to lead the merger… getting my voice at the table, which I really, really enjoyed. That's where I got the taste of the strategic angle of it," she says.
Charet says she has also learned some valuable lessons over the years.
"I learned the hard way that even though you might have the best tools, programs, processes, if you don't take the time to really understand the business and build your credibility as a professional, it's not going to have the impact you want," she says.
"That's the challenge of HR — when things go well, it's [because of] the managers and the leaders; when things go bad, it's HR's fault. So you have to have very thick skin."
But it's been great to see the evolution of human resources over the years, according to Charet.
"It [has] shifted from an operational, support function of a cost centre to really a value-add, revenue generator, and having a really big seat at the table. And to be honest, COVID really accelerated that … it really helped us humanize the employee experience… so we had a great opportunity to really rethink, reshape, understand what the new expectations were."
Peter Pontone of Ricoh Canada also spoke with Canadian HR Reporter about being an HR leader.
'We needed to be more human'
And at Imperial, Charet has a full plate. For one, reimagining the way they work, with the push from the pandemic to look at the employee value proposition.
"We realized we needed to be more human and more modern. So keeping the people-first culture," she says.
That mean piloting a hybrid model, which is still used today, along with leading the way in diversity and inclusion
"With the whole [George] Floyd situation, we actually had employees that came to us and said, 'We should be doing more' because we have almost over 50 nationalities [at Imperial] but were we really inclusive? I would say not. That's the whole journey we've taken."
That journey includes a DEI council with employee members, along with two employee resource groups (ERGs), so it's basically staff "helping us shape the agenda and drive the initiative," says Charet. "We don't want it to be HR – that's where we've shifted along the way. We want everyone leading this charge."
And it's a company-wide initiative, she says. "It's the whole notion of moving from unconscious bias to conscious inclusivity; the whole notion of psychological safety, so everyone can be comfortable being themselves."