'We just want to remind people that in this province we do not discriminate against people for any reason'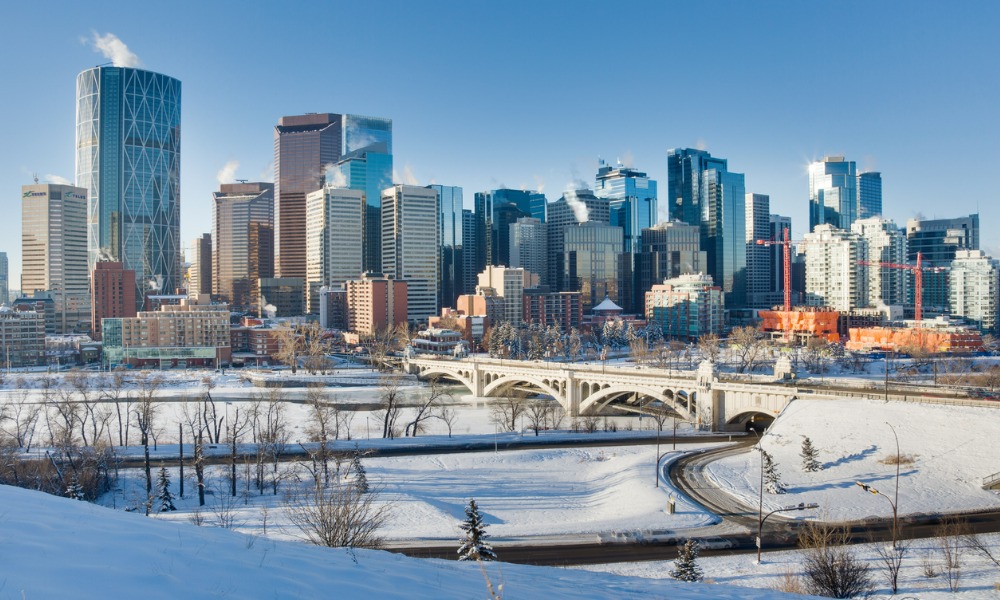 While Alberta legislation promising protections for the unvaccinated will not push through, Premier Danielle Smith is taking alternative steps to encourage employers to change their ways.
Previously, the leader had promised to change the province's Human Rights Act, calling the unvaccinated "the most discriminated against group that [she'd] ever witnessed." But those changes were pulled back.
As an alternative, the provincial leader is calling employers to reconsider their vaccine mandates if they want continued funding from the government.
For example, she directed a cabinet minister to call an Alberta film production company.
"I'm quite prepared to make those phone calls and have my ministers make those phone calls if there are other examples," said Smith at a news conference in Edmonton on Monday.
Smith also says Albertans should let their MLAs know about businesses and employers with vaccine mandates, according to a CTV News report.
As more employers call workers back to the office, more than half of workers in the U.S. are very (18 per cent) or moderately (36 per cent) worried about new strains of COVID-19 spreading, according to a previous report.
Organization changes mandate
This policy has made at least one organization make the shift, says Smith.
"For instance, the Arctic Winter Games wanted $1.2 million from us to support their effort and they were discriminating against the athletes, telling them they had to be vaccinated," she says. "So we asked them if they would reconsider their vaccination policy in the light of new evidence and they did."
On Nov. 18, the Arctic Winter Games International Committee (AWGIC) revoked its COVID-19 vaccination policy. Athletes, coaches, managers, mission staff and others are no longer required to be fully vaccinated to be part of the Wood Buffalo 2023 Arctic Winter Games.
"The AWGIC does support any jurisdiction who wishes to enforce its own requirements, including other health measures related to COVID-19", states John Rodda, AWGIC president. "We would respect the autonomy of this as a team decision."
Recently, the Toronto Transit Commission (TTC) lifted its mandatory COVID-19 vaccination policy.
Criticism
But those phone calls are an abuse of power, says Opposition NDP justice critic Irfan Sabir, in a CTV News report.
"If you believe in science, if you believe in public health measures, your funding will be cut, you will be discriminated against," says Sabir. "That is clear cut intimidation and harassment."
Also, this is a bad move for the economy, claims Rachel Notley, Alberta NDP leader and former Alberta premier.
"Going after companies that support science and life-saving vaccines is a new low for the UCP. This sends the wrong signal to investors, to business[es]... to Albertans. We need a government with an actual economic plan."
Previously, numerous stakeholders also criticized Ontario's move to drop mandatory isolation for people who test positive to COVID-19.