'Without providing workers with N95 masks, rapid tests and paid sick days, it's a business decision, not a public health decision'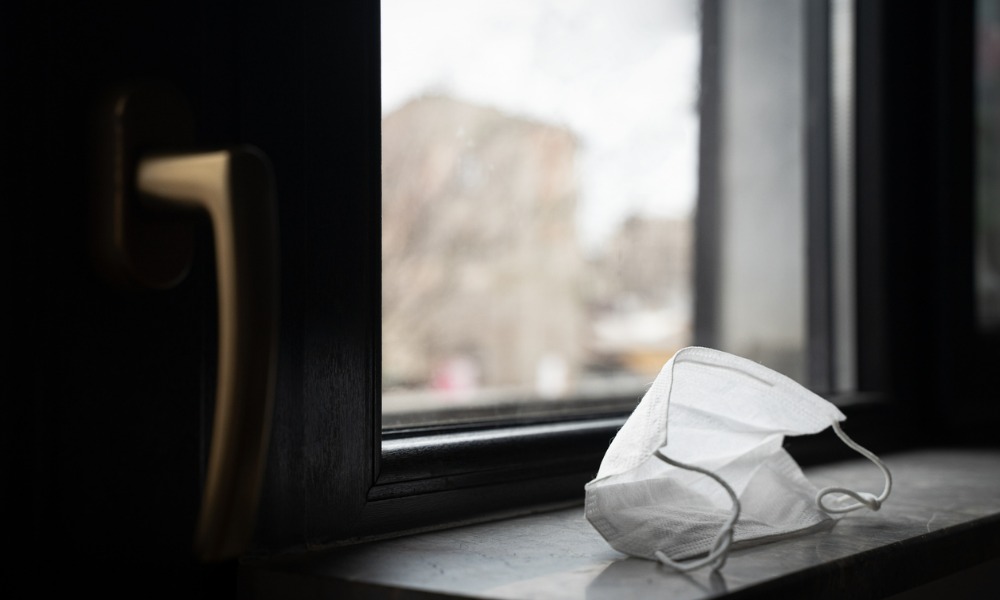 Numerous stakeholders are criticizing Ontario's recent move to drop mandatory isolation for people who test positive to COVID-19, claiming this poses a threat to people in different workplaces.
Under the new rules, someone who has tested positive for the coronavirus is no longer required to isolate for five days – including workers (aside from those in high-risk workplaces such as long-term care homes).
They should, however, continue to self-monitor for symptoms and wear a mask for 10 days when in public – and these could include flu symptoms.
Concerns about schools
The announcement came just days before students and educators return to school in person, and unions representing teachers have raised concerns.
"We're going to have students together in a class that is not necessarily lots of space… We're going to have kids in the cafeteria eating together," says Karen Littlewood, Ontario Secondary School Teachers' Federation (OSSTF) president, in a CR24 report.
"Without the need to stay off or to isolate, it's not a question of if we're going to have an eighth or ninth wave, but when and how soon it will happen with everybody being in school."
The Elementary Teachers' Federation of Ontario (ETFO) also expressed concerns.
"Allowing children and educators to return to the classroom while still potentially contagious could cause the virus to spread faster in schools. This puts people's health at risk, and will likely cause further disruption to learning," says the union via Twitter. "Without measures like mandatory isolation periods, a stable return to in-person learning may be in jeopardy. The chaos of the last two years cannot be repeated."
"We know with kids going back to school we're expecting a widespread rise in cases," says Todd Coleman, Wilfrid Laurier University epidemiologist, in the Toronto Star. "Anything that helps buffer the virus or puts the brakes on is advisable at this critical time."
'Atrocious'
One company executive also expressed dismay over the dropping of isolation requirements.
"Lumping in COVID with other respiratory diseases is somewhat problematic as the new COVID B variants have transmissibility capacities that are akin to them being 'on steroids'," says Lawrence Gold, president of Lawrence Gold Appraisals & Asset Management, in a LinkedIn post.
"I don't know what else I can say further. I am at a total loss for words."
Similarly, Dr. Amit Arya on Twitter voiced concerns.
"So let me get this straight. The healthcare system is in crisis. Over 20% of LTC facilities are still in outbreak. 3rd dose uptake is lagging... and yet the Ontario government is scrapping the mandatory 5-day COVID isolation rule? This isn't public health... it's atrocious."
It's a business decision, said palliative care physician Naheed Dosani on Twitter:
"Let's get one thing straight: The Ontario government's decision to shorten the COVID-19 isolation period to 5 days without also providing workers with free N95 masks, rapid tests & adequate paid sick days is a business decision, not a public health decision."
The Ontario government recently announced it is extending the COVID-19 Worker Income Protection Benefit to March 31, 2023.
On June 14, Alberta moved to Step 3 of its COVID-19 safety program, lifting mandatory masking on public transit and ending mandatory isolation.