Meant to prevent harassment, intimidation, violence that's escalated during pandemic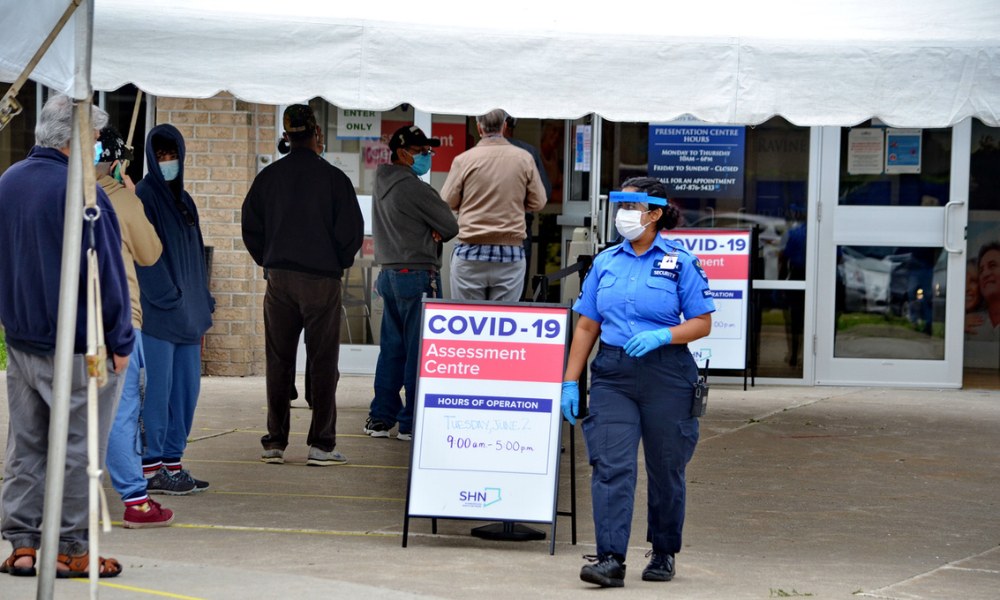 The federal government has proposed legislation to provide more protection for health care workers.
The new rules would amend medical leave under Part III of the Code. If passed, they would create a specific intimidation offence to protect health care workers, those who assist them, and persons seeking health services from circumstances where they are subject to any intimidating conduct.
This could include threats or other forms of violence that are intended to provoke fear to interfere with the duties of a health care worker, or to impede a person from receiving health care services, according to the government.
Violence not 'part of the job'
The Canadian Medical Association (CMA) applauded the move.
"Rapid action on this urgent issue is a welcomed relief as physicians and health workers are working within an overwhelmed health system while facing threats to their personal safety," says Katharine Smart, CMA president.
It's fantastic news, says Vicki McKenna, president of the Ontario Nurses' Association (ONA).
"Our members dedicate their lives to caring for people, yet every day, they face an unacceptable risk of physical, verbal or sexual assault at work. For far too long, the attitude has been that violence is simply part of the job."
Risk assessment is critical to protect workers amid anti-vax rallies, according to one expert.