Online guide meant to provide 'support and clarity' for Nov. 11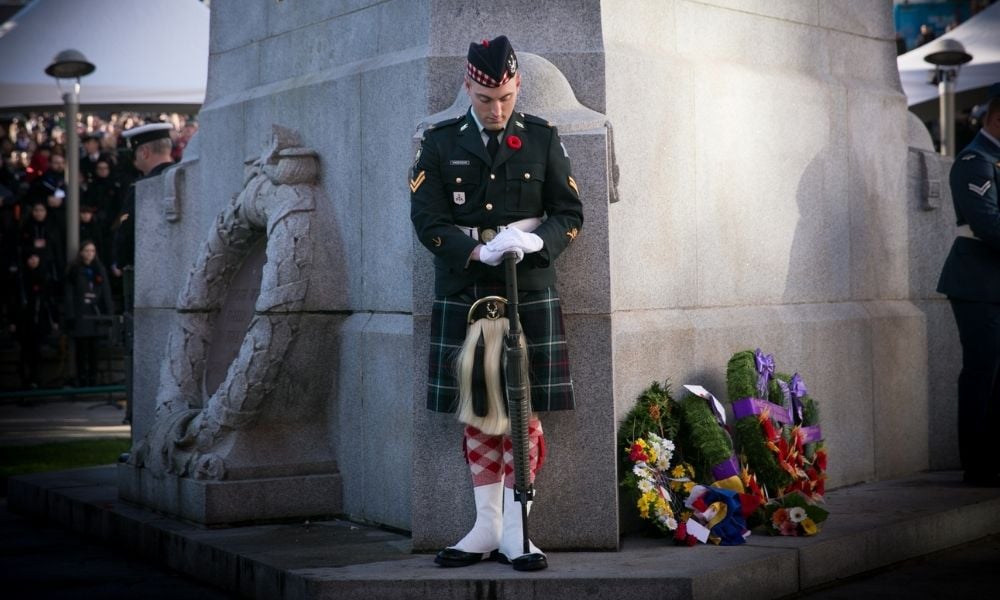 In advance of Remembrance Day on Nov. 11, Nova Scotia has released a new tool to help employers and employees in the province observe the day while complying with provincial legislation.
"Business owners have told us it isn't always easy for them to know whether they can open on Remembrance Day," says Jill Balser, minister of labour, skills and immigration. "This new online tool will provide support and clarity to businesses and employees while helping them plan how best to pay their respects."
The new online tool asks users a series of "Yes" or "No" questions.
Depending on their answer, it will either explain the rules that apply or take users to the next question. The tool will, in most cases, lead to a conclusion and explain how the act applies to individuals and businesses.
"If you come to the end of these questions and fall within one of the exceptions of the act, you may open on Remembrance Day. If you do not fall within any of the exceptions, you must remain closed," says the government.
Canadian HR Reporter previously provided a rundown of the holiday work and rate policy in each of the Canadian provinces and territories.
Nova Scotia's Remembrance Day Act generally prohibits people from working, selling or purchasing goods or real estate on that day. It also provides specific exceptions for certain businesses, trades and professions to allow them to perform certain functions on Nov. 11.
However, this can pose a challenge to small employers, says Louis-Philippe Gauthier, senior director for legislative affairs in the Atlantic for the Canadian Federation of Independent Business (CFIB).