'Uncertainty remains high over how strong the recovery in employment will be'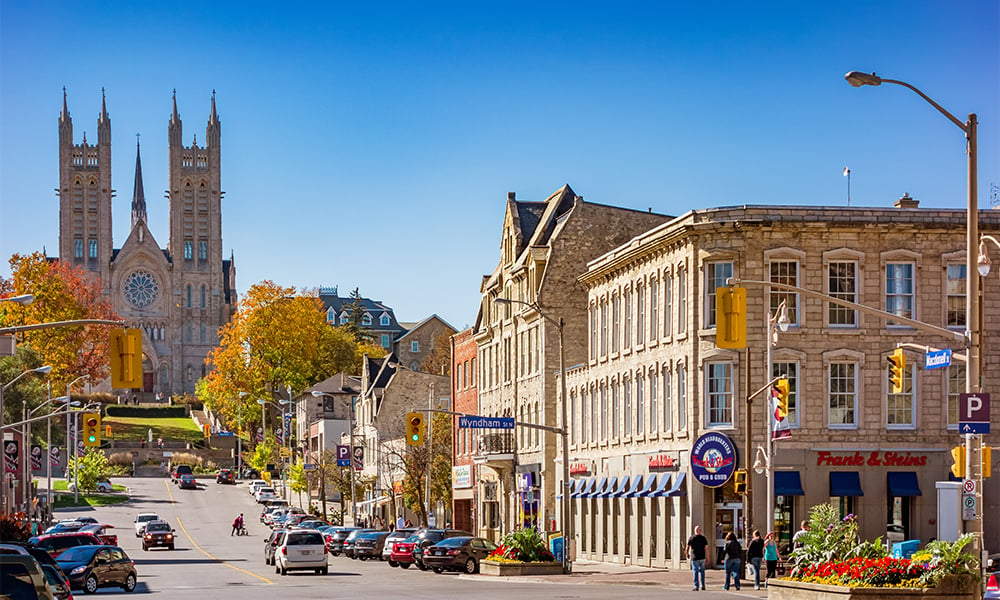 Canada's employment numbers rose 378,200 (2.1 per cent) in September, bringing employment to within 720,000 (down 3.7 per cent) of its pre-COVID February level, according to Statistics Canada's latest Labour Force Survey.
There were 1.8 million people unemployed in September, down 214,000 (10.5 per cent) from August.
"Canada has now recovered approximately 2.3 million of the three million jobs lost during the pandemic. However, the impact of reinstated public health measures in some provinces throughout the last month may not be fully reflected in September's data," says Kiefer Van Mulligen, an economist at the Conference Board of Canada.
"Uncertainty remains high over how strong the recovery in employment will be. With new cases of COVID-19 rising in many provinces, some industries will likely experience a second decline (or much slower recovery) in the coming months."
The September numbers reflect conditions prevailing mid-way through the month, says Brendon Bernard, economist at Indeed Canada.
"However, with the pandemic picking up steam, the labour market faces a new test in the months ahead."
Previously, the government said employment numbers increased by 246,000 in August, though ADP reported a decrease of 205,400 for that month.
There were increases in full-time (334,000 or 2.3 per cent) and part-time (44,200 or 2.3 per cent) work, along with employment in the private (259,800 or 2.3 per cent) and public (143,600 or 3.8 per cent) sectors.
Meanwhile, the unemployment rate in September stood at nine per cent, down from 10.2 per cent in August.
Overall, three-quarters of net job losses from earlier in the pandemic have now been recouped, says Bernard.
"A surprise acceleration for Canadian employment, as conditions took another step toward normalcy in September. Good signs included gains across most sectors, while full-time jobs led the way," she says. "Given the scale of the initial plunge, that's pretty impressive progress over five months. Yet conditions still remain far from normal, judging by the standards of a typical recession."
Variation by industry, region
The rise in employment was highest in information, culture and recreation (56,100 or 8.3 per cent). This is followed by accommodation and food services (up 71,900 or 7.4 per cent), educational services (up 68,300 or five per cent), utilities (up 6,800 or five per cent), manufacturing (up 68,000 or 4.1 per cent) and transportation and warehousing (up 23,300 or 2.5 per cent).
Ontario (up 167,600 or 2.4 per cent), Quebec (up 76,700 or 1.8 per cent) and British Columbia (up 54,800 or 2.3 per cent) added the most new jobs in September, while Alberta (up 38,200 or 1.8 per cent), Manitoba (up 15,100 or 2.4 per cent), Nova Scotia (up 12,000 or 2.7 per cent), Saskatchewan (up 8,700 or 1.6 per cent) and New Brunswick (up 2,200 or 0.6 per cent) also saw increases.
Prince Edward Island (down 800 or one per cent) is the only province that saw an employment decline, says Statistics Canada.
Other findings
The number of Canadians who were employed but worked less than half their usual hours for reasons likely related to COVID-19 fell by 108,000 (7.1 per cent).
Consistent with typical seasonal patterns, the number of Canadians working their usual hours increased notably, with increases among both those working from home (300,000) and those working at locations other than home (1.4 million).
A large number of Canadians continued to adapt to COVID-19 by working remotely in September, with over twice as many people working from home (4.2 million) than those who usually do so (1.9 million).
The unemployment rate of Black Canadians dropped 5.9 percentage points to 11.7 per cent, while the rate for Filipino Canadians declined by 4.2 percentage points to 8.5 per cent. Canadians who did not identify as Indigenous and who were not a visible minority continued to have the lowest unemployment rate (seven per cent), while Arab Canadians (16.3 per cent) had the highest unemployment rate.
The full report is available here.