'They deserved this premium before the pandemic and they will be deserving of it after'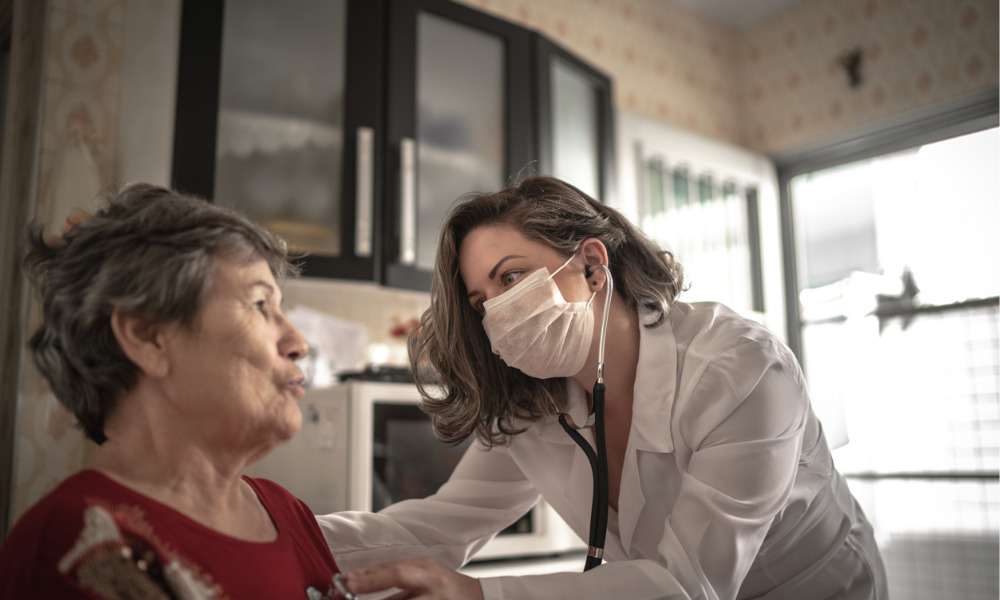 Ontario is providing a $4 top-up to the hourly wages of workers in long-term care, retirement homes, community care, home care and some hospitals, along with a $250 bonus for those who work more than 100 hours per month.
The hourly pay increase and lump-sum payments are effective April 24 and will be in effect for 16 weeks. About 350,000 workers providing front-line services will be eligible to receive the pandemic payment, according to Ontario Premier Doug Ford. "It's our way of thanking you."
The federal government announced two weeks ago it was expanding the Canada Emergency Response Benefit (CERB) to cover more Canadian workers impacted by the COVID-19 pandemic. It also boosted options for employers through its wage subsidy program.
Unions
Unifor welcomed the Ontario development, saying that it is a key step in addressing recruitment and retention issues plaguing the sector, particularly for personal support workers (PSWs) who often work multiple jobs to earn a living wage.
"For years, long before this pandemic, we have fought for the recognition and respect frontline workers deserve, particularly in the struggling long-term care and retirement home sector," says Jerry Dias, Unifor national president. "The pandemic has brought much-needed attention to sectors that were in crisis already… They deserved this premium before the pandemic and they will be deserving of it after."
The Ontario Public Service Employees Union (OPSEU) also applauded the announcement as a recognition of the vital and dangerous work that the workers do amid the pandemic.
"This pay increase is important recognition of the personal sacrifice that so many are making to help get Ontario safely through this crisis. It's not for managers, it's for the real heroes: The people on the frontlines," says Warren Thomas, OPSEU president.
In March, Ontario saw 1,440 complaints about workplace safety related to COVID-19, up from just 14 in February, according to the Ministry of Labour, Training and Skills Development.