'2023 promises to be another banner year for employees seeking salary increases'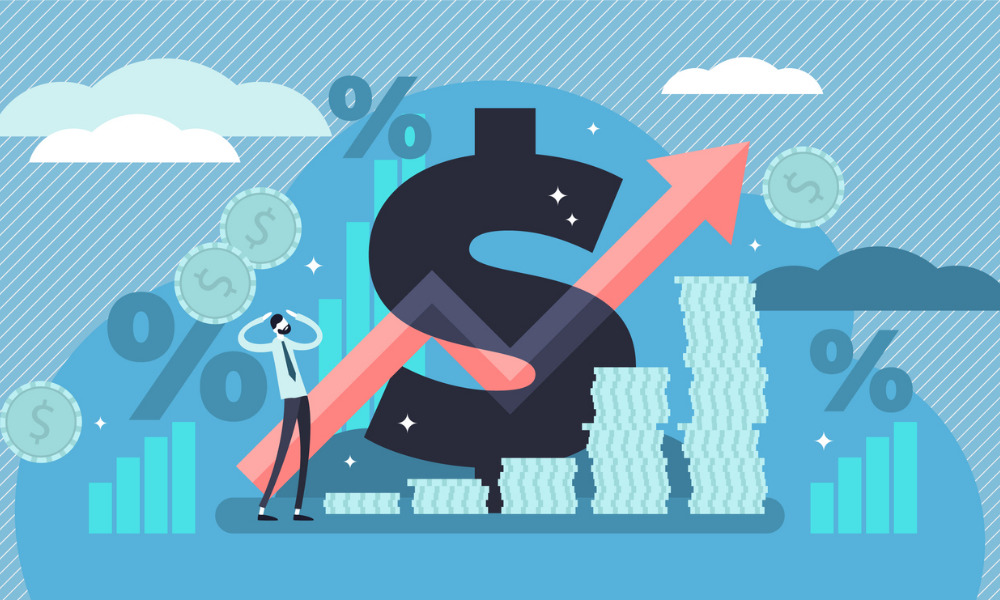 The "long predominant" three per cent raise, which started to fall last year, has been replaced by a median raise of four per cent across all employee categories, according to Salary.com.
Forty-eight per cent of U.S. employers are planning higher year-over-year salary increase budgets for 2023, continuing an upswing that began in 2022.
A quarter of employers plan to give increases in the range of five to seven per cent in 2023.
"2023 promises to be another banner year for employees seeking salary increases," said Chris Fusco, senior vice president of compensation at Salary.com.
"For perspective, in 2020, as the pandemic was taking hold, just under 10 per cent of employers planned a higher salary budget increase than the prior year. In 2023, almost half of employers are planning higher salary budgets."
The survey revealed that 2022 actual salary increases were higher than what was planned in 2021: 22 per cent of organizations gave increases in the range of four to five per cent versus the 12 per cent that had planned to do so last year.
More than two in five (42.5 per cent) of salary budgets will be higher in 2023, while 38 per cent will have no change and 12.7 per cent will be lower, finds the survey of more than 1,000 human resource professionals across 20 diverse industries in June.
Among Canadian workers considering changing jobs in the next six months, 88 per cent say compensation is the most important factor, according to a separate survey.
And more than half (55 per cent) of Canadian employers are turning to larger than normal increases of wages, according to a report from the Bank of Canada.
Cost-of-living adjustments
When organizations provided cost-of-living adjustment (COLA) increases, they tended to be more generous in 2022 than in 2021, says Salary.com.
Average COLA increases rose above two per cent for the first time in many years, though smaller organizations (under 500 full-time employees) were more likely to provide COLA increases than larger organizations. Average COLA increases for smaller organizations were in the range of 2.5 to 2.7 per cent, compared to two per cent provided by larger organizations.
Just 16 per cent of Canadian workers say their wages are keeping up with inflation, according to a separate survey.