Nearly three-quarters of workers face increased workload – without pay bump or title change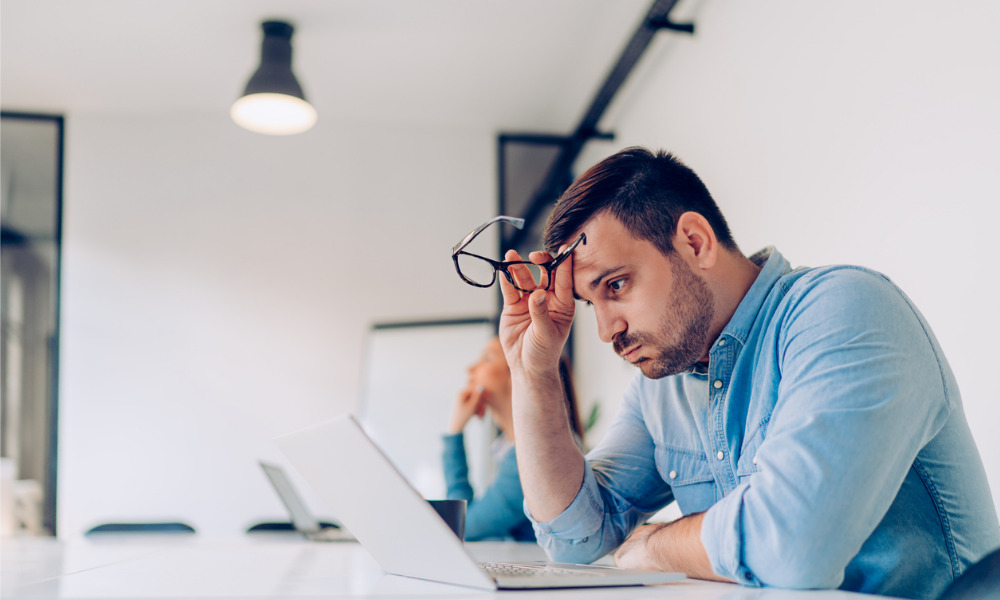 While "quiet quitting" has been trending, many employees are going through the exact opposite: "quiet promoting," according to a new study.
Nearly eight in 10 (78 per cent) of American workers have been quietly promoted or been given an increased workload — without a bump in compensation or a job title change, finds a JobSage's survey.
Quiet promotion can happen in different forms, finds the survey:
73 per cent have been asked by their manager to take on work above their position
68 per cent have had more work than others with the same title
67 per cent have absorbed work after a coworker above them left the company.
This extra effort that workers are putting in is very important, as 63 per cent of companies would suffer if employees refuse to be quietly promoted, according to the JobSage survey of over 1,000 Americans.
Nearly half (49 per cent) of Canadian employees say their workload is heavier during the pandemic than before the health crisis, according to a study released in April 2020.
Feeling manipulated
Not surprisingly, many workers are not happy about being quietly promoted: 57 per cent have felt manipulated or taken advantage of by their employer asking them to do more work.
Also, 59 per cent feel under-compensated for the work they perform and 42 per cent feel their efforts at work go unnoticed.
Over one in five (22 per cent) of American workers have actively refused attempts to be quietly promoted, such as refusing to do extra work for an employer without a promotion or raise, according to JobSage.
"Plenty can be improved upon in the workplace," says Kelli Mason, co-founder of JobSage, in the report. "Terms like 'quiet quitting', 'quiet firing' and 'quiet promoting' all point to disconnects between employers and employees that need to be addressed."
"When it's a well-defined project, takes up just a few hours a week of your time and can be done within your typical workweek, I don't find this problematic," says Bonnie Dilber, a recruiter with app-automation company Zapier, in a Yahoo! article.
"Where I think it's really taking advantage of the workforce is when you are actually doing something that is saving the business money and helping them get away with not hiring an additional employee or hiring a contractor to do the work, and instead you are doing that."
What's the best part of getting a promotion at work? Money, according to American respondents to a previous survey.
'Quiet thriving'
Despite the concerns, 63 per cent of employees say they are "quietly thriving" at work, finds JobSage.
That can mean feeling more satisfied with work-life balance (46 per cent) or the work itself (32 per cent) or career advancement (22 per cent).
With the great resignation continuing to vex employers, it might be time to reimagine the entire work experience, says Lisa Belanger, CEO and behaviour change expert at Conscious Works, to combat quiet quitting.
What's the secret to thriving at work? A supportive manager, according to JobSage. Most employees would thrive under managers who:
trust them (52 per cent)
recognize their accomplishments (52 per cent)
understand their needs (46 per cent)
understand their life outside of work (46 per cent)
advocate for their work (35 per cent)
understand their workflow (34 per cent)
invest in their career development (27 per cent)