Report showcases employers' focus on internal mobility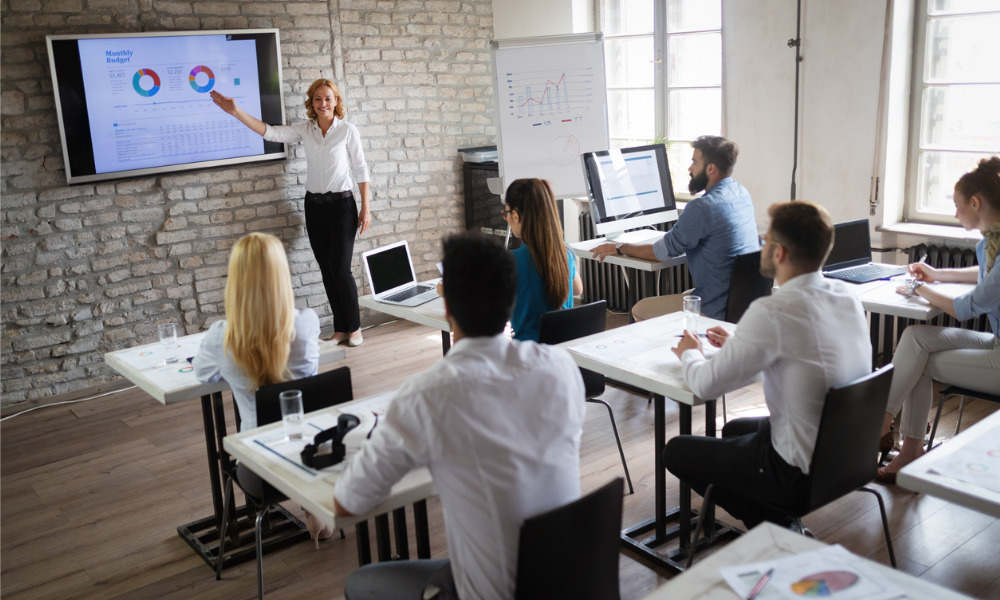 CCDI Consulting, a 5-Star winner, had been trying unsuccessfully to find additional senior people to join their inclusion, diversity, equity, and accessibility (IDEA) firm. As a result, they decided to focus on growing people from within.
"We made a conscious effort to do knowledge transfer of some of our senior people, as well as opening up recruitment internally first," says COO Zakeana Reid. "We identified some vacancies and had a number of internal staff take that on, knowing that it was a big stretch assignment, and then providing that mentorship as well as the actual skill development that was needed."
CCDI is just one of the winners in the Canadian HR Reporter 5-Star Learning & Development report that recognizes the firms leading the way in equipping their employees with the ability to perform better.
Thousands of HR professionals were surveyed for their insights and views to determine the 15 winners.
Focus within
Training and development, new skills and career pathing are crucial to help people move internally and for businesses to thrive, says Bart Egnal CEO of the communications training firm the Humphrey Group.
To achieve this, the company identified three key skill sets which it offers in training programs and learning experiences to employers across Canada.
The first is authentic leadership: "[It] is really essential to develop this self-awareness around… what you stand for, what are your values and where do those align with the company that you're in? Finding that ability to own leadership and speak about it is really essential," says Egnal.
Leading inclusivity and delivering a compelling and clear message was also key, he says.
Work-integrated learning (WIL) might be another way to help employers bring in more young candidates fresh out of school.
Quick and effective
For another winner, brevity is key to their product's efficacy. TalentLMS has its own training platform, which offers several products designed to be engaging and short.
They include TalentCards, a high-tech version of flashcards to support micro learning, and TalentLibrary, which has over 600 courses on a range of skills training.
"They're short, they're animated, they're interactive, and they are made up of many lessons, between two and three minutes each, to make sure that the learner stays engaged and it helps with content retention," says director of people Christina Gialelli.
"Exposing people to different paths to help them figure out what they want to do is greater for engagement and retention as well," she says.
Be sure to check out the full report for more great insights.