'It's definitely a point of pride for us to celebrate those individuals'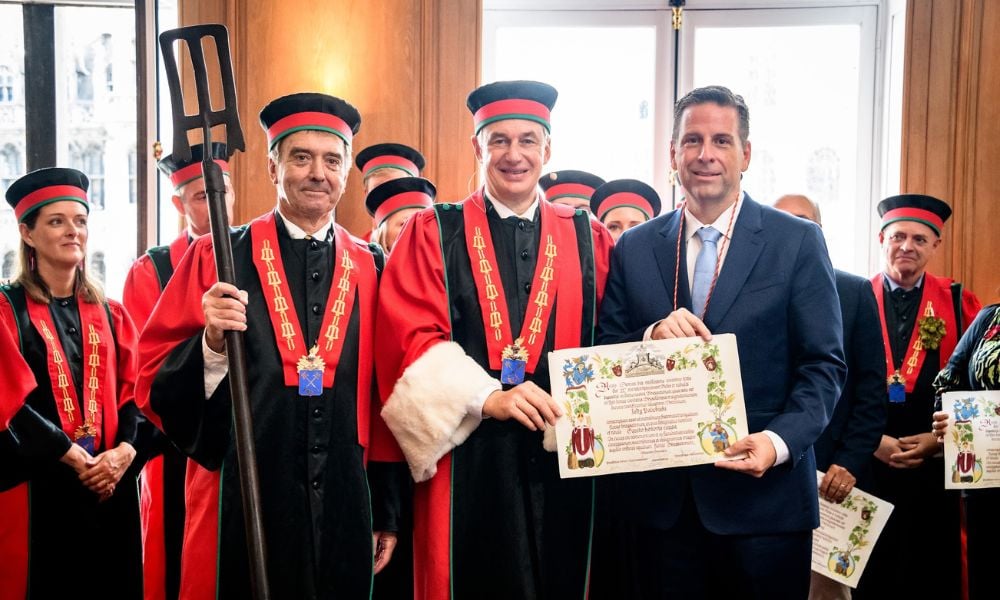 For workers who pass a milestone of service with a restaurant group, the reward is a trip to one of the birthplaces of great European breweries.
"It's something that we put out there as part of our recruitment process. It's right in our management offer letters: 'Hey, when you join our team as a leader this is something that you get to look forward to,' and so it is definitely a point of discussion amongst our organization [and] everybody knows that it's a thing that you can work towards," says Megan Stover, vice-president of people culture at Charcoal Group of Restaurants in Kitchener, Ont.
The organization, that includes nine restaurant brands, wanted to provide a way to show appreciation for its employees by combining a fun and educational outing for long-serving employees, according to Stover.
"I definitely think that it's a thing, especially that we've been doing for a number of years now and we've had several trips go. It's definitely a point of pride for us to celebrate those individuals when they get to that point in their tenure with us."
The most recent trip to Belgium included eight Charcoal Group managers, chefs and other executive team members, and it also included CEO Jody Palubiski who became an honourary beer knight, which is a title given by the Confederation of Belgium Brewers.
"They got to really experience all that Belgium has to offer, they were all over the country. They got a really well rounded experience, you think hearing that at the beer-based trip, you might think that that's all that they did, but they definitely got a lot of exposure to the very rich history of the country in the area," says Stover.
The employees visited breweries in abbeys and monasteries, as well as trips to cities Ghent and Brussels. They also went to Canadian military historical sites and visited the countryside, she says.
Reaction from employees included one person calling it a "life-changing" voyage, says Stover.
"It's the kind of trip that you don't get to do every day; it's not something that you might have been able to do for yourself because of the access to things [and] working with our supplier partner, who's also a beer knight and so he has a great knowledge and access to great individuals in the country that the regular person may not be able to."
Remote-first company Willful recently took its entire team to Mexico for a retreat and team-building exercise.
How to keep the workforce retained and engaged
Besides providing the employees with the experience, the program has been a success in terms of retention, she says.
"Anyone who's gone on one of those trips with us in the past is still with us today and so that's obviously a really powerful, really prideful piece as well."
As well, the company is hoping to use the trip to help develop some innovative menu ideas.
"They definitely got inspired on that trip and we've been talking in quite detail about planning a Belgian beer dinner in our restaurants this fall. They're all pretty excited about doing something like that coming home from that trip so that's definitely something that we're going to do," says Stover.
For Charcoal Group, the team-bonding trips are a way to strengthen the relationship between employer and employees, she says.
"If you hire the right people that believe in the same things as your organization, then you're just going to continue to radiate those at a stronger degree. You don't have to get them motivated to do things they don't want to do because they do want to do them and when people feel as though they're a part of something that aligns with what they believe in, then they are going to be happier where they are; they're going to also believe in what you're doing."
"They're going to do their part to bring it to life every day and they'll be more inclined to help come up with ideas and share those among your organization," says Stover.