Annual report ranks top service providers in Canada based on extensive surveys, interviews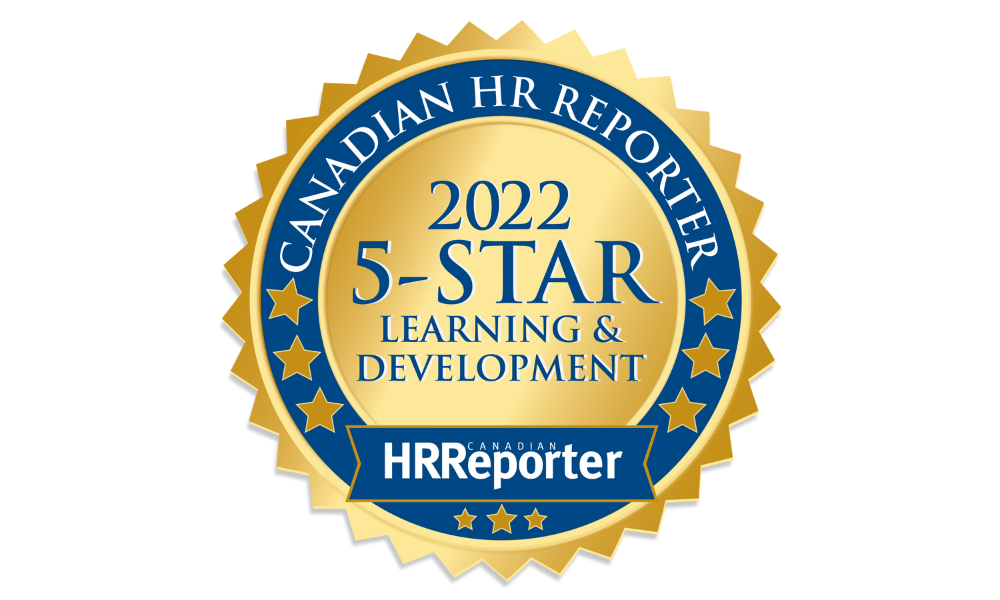 Canadian HR Reporter is proud to announce the 5-Star Learning & Development winners for 2022.
The report recognizes firms who excel across a number of criteria including platform features, value for money, learning outcomes, user experience and more. The top-ranked L&D providers receive a five-star rating in recognition of their achievements and excellent performance.
This year's award-winning employers include:
Be sure to check out the in-depth feature, where we talk to some of the winners to discuss the importance of training and internal mobility to combat labour shortages.
Methodology
To select the best learning and development service providers for 2022, Canadian HR Reporter enlisted some of the industry's leading professionals.
During a 15-week process, our research team conducted one-on-one interviews and surveyed thousands more within its network to gain a keen understanding of what HR professionals think of current market offerings. Participants were first asked about which features of L&D platforms and training providers they thought were most important, and how the L&D service providers they dealt with rated based on those attributes.
Across the criteria for the LMS provider category, the winners scored highly on factors such as ease of use, ease of integration, technical support, platform features, management reporting, and value for money.
In the L&D training provider category, the nominees were ranked on the basis of quality and breadth of content, learner engagement, user experience, value for money, and learner outcomes. At the end of the research period, the providers that received the highest rankings were named 5-Star L&D winners.
To see the full list of winners of this year's 5-Star Learning & Development, click here.