Declines among women more than double that of men: Statistics Canada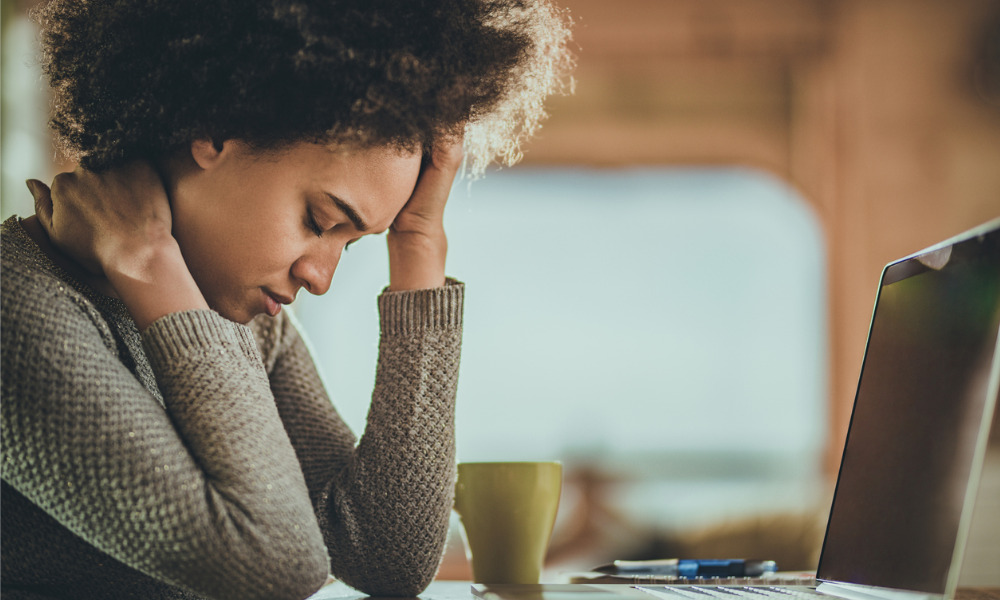 Canada's employment tumbled by 213,000 or 1.2 per cent in January.
The losses were entirely in part-time work and concentrated in Quebec and Ontario's retail trade sectors, says Ottawa.
The decline follows a 53,000 drop in December and brings employment to its lowest level since August 2020. The unemployment rate rose 0.6 percentage points to 9.4 per cent.
"The deck was stacked against the Canadian job market this January. A jump in post-holiday COVD-19 cases, new restrictions on activity, and a shift to online schooling all led employment back down," says Brendon Bernard, an economist at job board Indeed.
But will January be the worst it gets during this second wave?
"A key difference with this report and the extreme losses seen last spring was that total hours worked actually ticked up, as the employment decline was led by part-time work. Developments since mid-January have also been more upbeat, in particular with new COVID-19 cases falling," he says.
And after dipping to start the year, job postings on Indeed are trending back towards pre-crisis levels, suggesting a better outlook for jobseekers, says Bernard.
"Throughout this crisis, the state of the job market has followed the path of the pandemic ― all eyes are now on the vaccine rollout."
Long-term unemployed set records
Compared with February 2020, employment was down 858,000 in January and COVID-related absences from work were up 529,000.
The number of long-term unemployed people ― who have been looking for work or who have been on temporary layoff for 27 weeks or more ― remained at a record high of 512,000.
And among those who worked at least half their usual hours, the number working from home increased by nearly 700,000 to 5.4 million in January, surpassing the previous high of 5.1 million in April.
The decline in job numbers provides a fuller picture of the impact of lockdowns in Ontario and Quebec, and their correlation to a precipitous drop in economic activity, says Leah Nord, senior director of workforce strategies and inclusive growth at the Canadian Chamber of Commerce.
"The numbers are unsurprisingly and unfortunately bleak," she says. "Looking forward, Canada must find new answers to managing COVID-19, such as implementing rapid testing and contact tracing as an additional layer of protection against the virus."
The country cannot afford to be in a holding pattern until vaccines arrive, and we need new strategies to manage the pandemic, says Nord.
"The economic costs may very well damage Canada's economy and structurally alter our labour market in ways that may not easily be repaired. The enduring impacts of a K-shaped crisis, with the increasingly long-term unemployed and workforce dropouts, will cast a long shadow upon the recovery, as re-entry into what will assuredly be a very different labour market presents significant obstacles."
Variations by location, sector, age
Employment rose in Alberta, Manitoba, Nova Scotia and Prince Edward Island, and held steady in British Columbia, Saskatchewan and New Brunswick, says the government.
Employment fell in January in three services-producing industries most affected by public health restrictions — accommodation and food services (-8.2 per cent), retail trade (-7.4 per cent), and information, culture and recreation (-2.4 per cent).
In the goods-producing sector, employment in construction rose by 39,000 (2.8 per cent) in January, with gains in Quebec and Alberta.
Employment losses in January were more than twice as large among youth aged 15 to 19 (74,000 or 9.3 per cent) than among those aged 20 to 24 (34,000 or 2.2 per cent), says Statistics Canada.
Employment fell by 107,000 (0.9 per cent) among people aged 25 to 54 in January, with the decline among core-aged women (73,000 or 1.3 per cent) more than double that of core-aged men (33,500 or 0.5 per cent).