Alberta, B.C., Quebec still seeing big drops in recruitment levels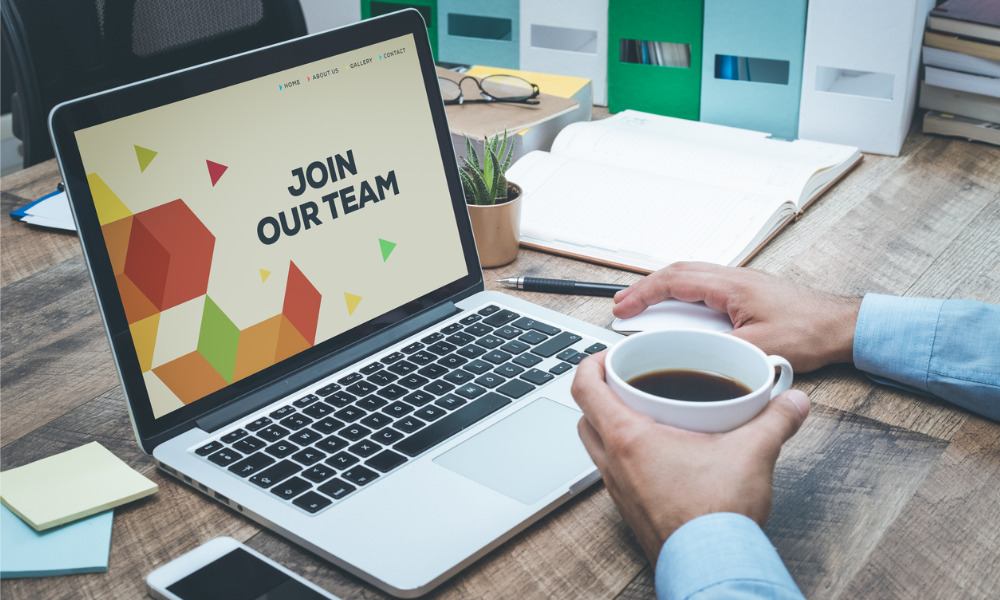 The dramatic drop in new job postings across Canada because of the COVID-19 pandemic showed some improvement recently, according to online job board Indeed Canada.
As of April 24, the trend in new postings was down 58 per cent from 2019, which is up 11.4 percentage points from the decline of 70 per cent per cent the week prior.
"While part of the narrowing gap over the past week reflected the later date of Easter in 2019, the number of new postings still perked up to its highest level since late March," says Brendon Bernard of Indeed.
For the week through April 24, total job postings were 49 per cent below that of the same week in 2019. But this follows a 48-per-cent year-over-year drop for the week of April 17, showing that postings started to plateau for the first time since mid-March.
Among sectors, beauty and wellness (down 69 per cent), food preparation and service (down 63 per cent), hospitality and tourism (down 59 per cent) and education and instruction (down 57 per cent) are being hit the hardest.
Community and social service (down 49 per cent), civil engineering (down 48 per cent), arts and entertainment (down 47 per cent) and banking and finance (down 46 per cent) recorded drops in job postings at par with the national level. Software development (down 32 per cent), security and public safety (down 22 per cent), nursing (down 15 per cent) and personal care and home health (down 10 per cent) felt slightly less of the impact.
Similar to the Canada-wide numbers, total job postings flattened out compared to 2019 levels across most provinces last week, says Indeed. Alberta (down 54 per cent), British Columbia (down 51 per cent) and Quebec (down 50 per cent) saw job postings drop above the Canada-wide level. Ontario (down 49 per cent) tied the national drop rate while Saskatchewan (down 47 per cent), New Brunswick (down 46 per cent), Prince Edward Island (down 45 per cent), Manitoba (down 44 per cent), Newfoundland and Labrador (down 43 per cent) and Nova Scotia (down 42 per cent) had posing drop below the Canada level.
Quebec and Ontario have launched websites looking to better connect employers and potential job candidates amidst the pandemic.