'Things are moving to more of a hands-free situation, even after the vaccine'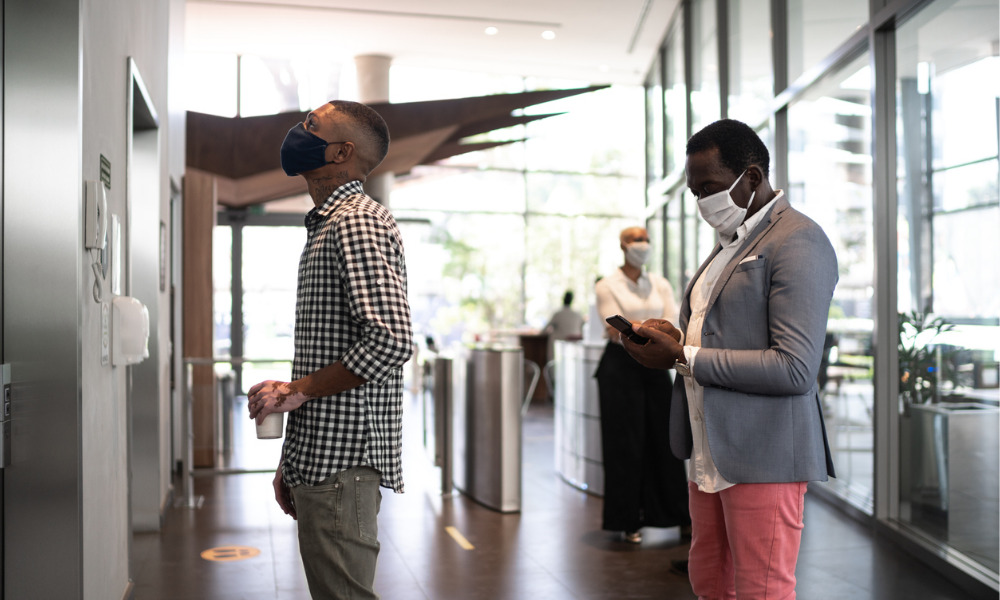 As many employers consider a return to the physical workspace after months of employees working from home, property managers are making changes so that COVID-19 protocols are in place to keep people safe.
To limit bottlenecks in areas such as lobbies, for example, property managers are suggesting scheduling practices for the resident businesses, says Lisa Konnry, president of Schindler Elevator (Canada) in Toronto.
"Management companies have done a really nice job trying to prevent queuing in the lobby, and are communicating with their tenants on what time their staff should start, at what time they should take a break, what time they should have their lunch hour and what time they should leave at the end of the day so not everyone is starting at nine and leaving at five."
As well, some landlords are adopting app-based technology that allows tenants to schedule elevators, while limiting the number of persons inside, says Konnry.
"You can program it whether you want three people in an elevator or four people in an elevator. Everything is on your cellphone where you call the elevator, you scan a QR code, the hall buttons come up, you can push what floor you want to go to and it's all on your phone."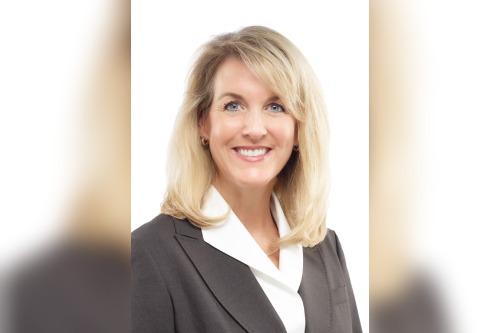 Lisa Konnry
For the elevator industry, hands-free is the way of the future, enabling office employees to feel safer, she says.
"You've got protection on the button [with] antimicrobial surfaces. We have hover, which you hover your finger over the button; we have wave where you just wave at it; we have tap, where you actually put the call buttons at foot level and you can call the elevator with your foot," says Konnry.
"Things are moving to more of a hands-free situation. Even after the vaccine, it is going to be a lingering thing that people don't want to touch things."
The use of ionization air cleaning, anti-microbial surfaces and ultraviolet (UV) radiation technologies are other ways to limit the spread of viruses and bacteria inside buildings, according to Konnry.
Canadian HR Reporter also spoke to another expert about six key questions on how to facilitate a safe return to work.
And what if a worker refuses to go back to the office? We spoke with a legal expert for answers.
The in-person element will continue to be important to employees.
"People like working with people, and people want to get back to the office, they want to see their colleagues, they want to collaborate. You miss that running into someone in the hallway and sharing an idea or overhearing a conversation that lends itself to what you're working on. It may not be enough just hearing their voice over a Teams call," says Konnry.
"So HR can learn a lot from what motivates people, what keeps people engaged, and it is not a one-size-fits-all."
Employers that demonstrate they care about safety have a positive effect on employee's mental health, according to a recent survey.