'This will help play a part in reducing the spread of the virus'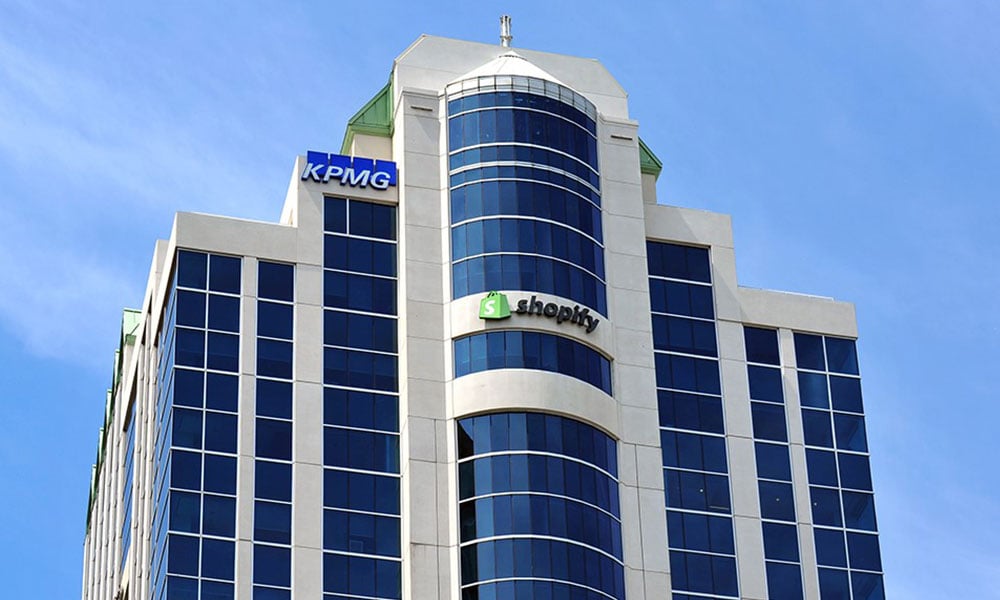 E-commerce company Shopify and search engine giant Google are asking employees in Canada to work from home to help prevent the spread of the COVID-19 coronavirus.
"As COVID-19 continues to impact people and countries around the world, Shopify will be going remote first starting March 16th," says its Twitter feed. "Working from home will help play a part in reducing the spread of the virus, and hopefully lessen its potentially huge burden on the health-care system."
In a separate post, Ottawa-based Shopify said 30 per cent of its employees are already working from home. Its content marketing manager, Dayna Winter, shared tips on how to be successful at working remotely: "Embrace the 'outfit mullet': business on top, couch slug on the bottom. You only need to look decent from the waist up for meetings now — Talk to your pets/yourself. It's not crazy — it's survival."
Shopify did not detail how long they'll allow employees to do remote work, but Business Insider reported that the company is giving each employee $1,000 to buy what they need to work from home.
Google takes remote global
Google's parent company Alphabet is also recommending all employees in North America, Europe, Africa and the Middle East work from home because of the coronavirus, according to a CNN Business report.
The company asked employees in North America to work from home from March 10 through April 10, while staffers in other regions are to start working remotely today, March 12. The work setup will stand until further notice.
"The goal of businesses moving to work-from-home (WFH) arrangements is to significantly reduce the density of people and lower the health risk in offices, and also reduce the burden on the local community and health resources, enabling those in need to get quicker support," Chris Rackow, Google's vice-president of global security, said in an email, according to CNN.
On Wednesday, the World Health Organization officially declared COVID-19 a pandemic. As of March 11, there were 118,326 confirmed cases of the disease affecting 113 countries, territories and areas. The virus has also claimed 4,292 lives – 1,130 of which were outside of the virus epicentre China. Canada also had 93 confirmed cases with one death recorded.

Last week, Twitter and Microsoft also asked workers to work from home because of COVID-19.