But masks, sanitizer, social distancing among safety priorities in return to work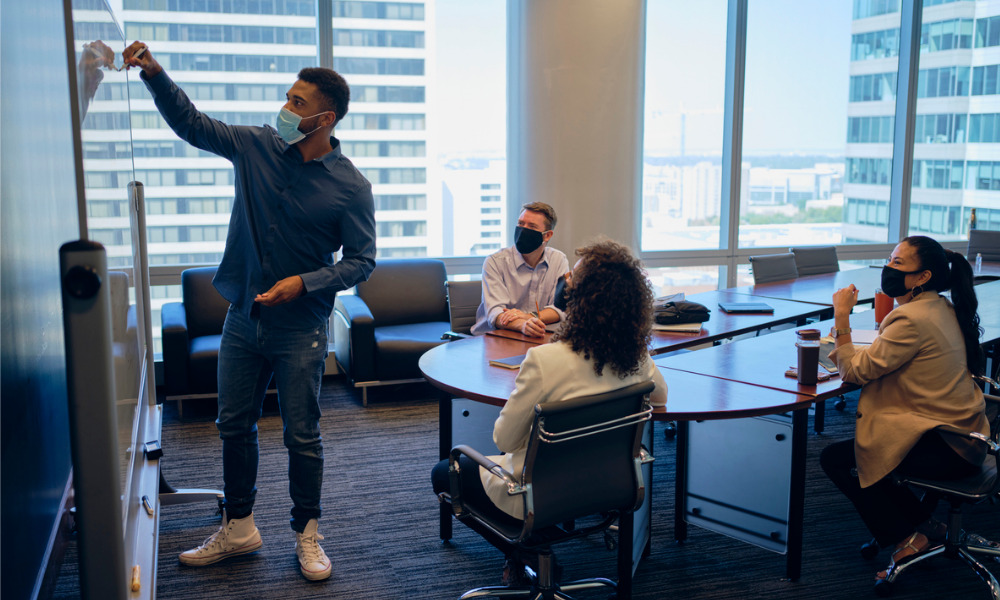 Nearly six in 10 (57 per cent) will encourage workers to get vaccinated while 33 per cent are not mandating the vaccine, and roughly three per cent are doing so. A little over six per cent are still determining how to handle the issue, found the survey of 201 HR executives.
Safety procedures
When workers are back in the workplace, a full 100 per cent of employers are requiring them to wear masks.
"Mask-wearing has been shown to be effective in containing the spread of airborne viruses. It makes sense that companies would embrace it in order to bring their workers back in-person safely," says Andrew Challenger, senior vice president of Challenger, Gray & Christmas.
Other safety protocol employers are implementing in the workplace include:
providing sanitizing products (89 per cent)
maintaining social distancing protocols (79 per cent)
doing regular deep cleaning of workstations (76 per cent)
limiting the number of workers on-site (74 per cent)
limiting or prohibiting gathering in shared spaces (68 per cent)
taking employers' temperature upon their arrival (52 per cent)
surveying workers if they had or have any risk of COVID-19 exposure (48 per cent)
Ontario's provincial offences officers are finding that more employers are complying with COVID-19 workplace safety protocols.