'We will do whatever is necessary, acting on the advice of our public health experts, to turn the tide on this second wave'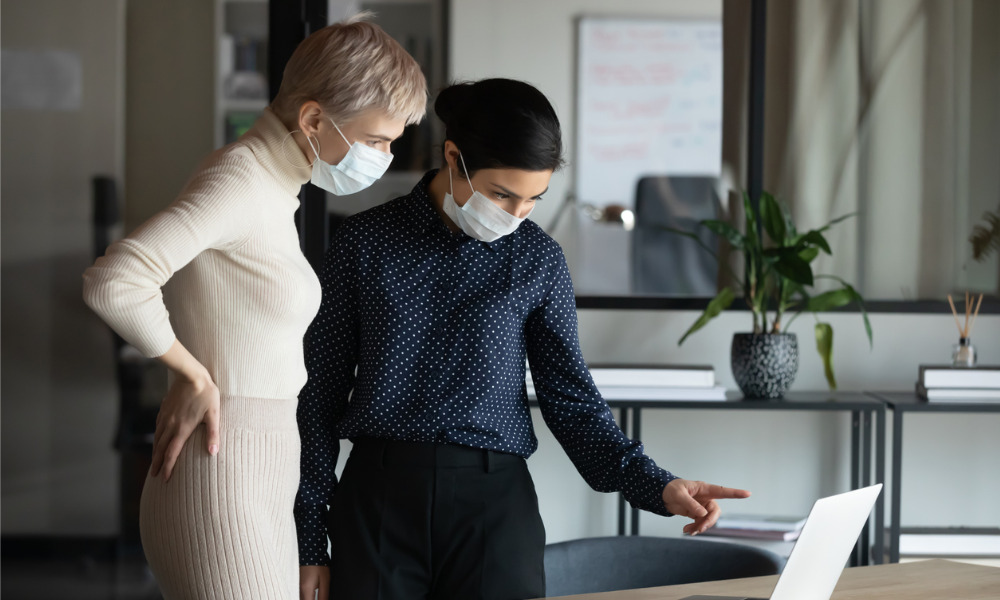 The use of face coverings is now mandatory in all public indoor settings across Ontario, such as businesses, facilities and workplaces. The new restrictions took effect Oct. 3.
"The modeling we released this week demonstrates the absolute necessity to take action now to reverse current trends and protect our hospital capacity," says Premier Doug Ford. "With the weather changing and more people moving indoors, the decision to introduce new restrictions on restaurants, gyms and other businesses was difficult. However, we will do whatever is necessary, acting on the advice of our public health experts, to turn the tide on this second wave and keep everyone safe."
Employers in Ontario are also now required to apply a daily COVID-19 screening test to employees and essential visitors before they enter the workplace.
One in five (20 per cent) of COVID-19 infections among working-age adults in Ontario can be attributed to workplace transmission, according to a September report from the Institute for Work & Health (IWH).
In Ontario, targeted measures will also be implemented in Ottawa, Peel, and Toronto as a result of their higher-than-average rates of transmission. These include setting an indoor capacity limit to restrict occupancy at restaurants, bars and other food and drink establishments (including nightclubs) to the number of patrons who can maintain a physical distance of at least two metres from every other patron, to a maximum of 100 patrons.
This will permit no more than six patrons per table, require operators to ensure patrons lining up or congregating outside of their establishment to maintain physical distancing and mandate that the name and contact information for each patron be collected.
Earlier, Ontario announced it is investing $11.6 million to hire 98 frontline health and safety inspectors who will ensure workplaces across the province are doing their part to prevent the spread of COVID-19.
PPE quality
Workplace Safety & Prevention Services (WSPS) highlighted the importance of understanding the quality of masks that people use amid the COVID-19 pandemic.
"Before using PPE, we need to be clear on the hazards we're protecting ourselves from, as well as the limitations of PPE. For instance, there is a distinct difference between NIOSH-rated masks and non-NIOSH rated masks, such as the blue surgical masks or cloth masks many people are using," says WSPS.
"N95 protectors are not so much masks as 'particulate filtering facepiece respirators'. These single-use, disposable respirators filter airborne particulates and aerosols in the air around us, whereas the blue surgical masks and cloth masks prevent wearers from ejecting particles of saliva, and reduce the probability that users will touch their face."