'Poor workplace infection control practices could be an important factor in the size and spread of COVID-19 in the potential second wave'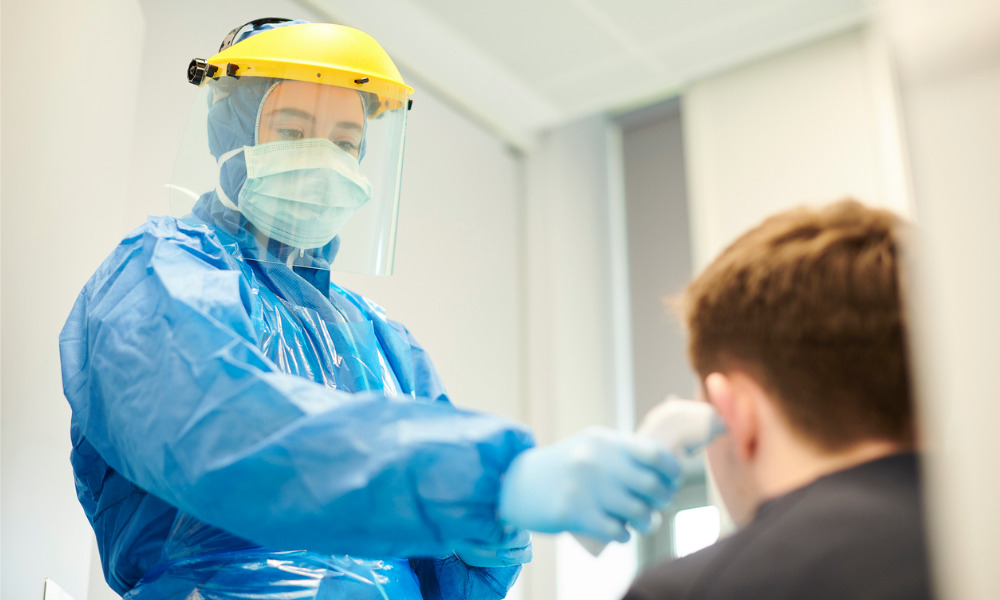 One in five (20 per cent) of COVID-19 infections among working-age adults in Ontario can be attributed to workplace transmission, according to the Institute for Work & Health (IWH).
The institute looked at two sources of information: data from public health officials and the number of compensation claims registered at the Workplace Safety and Insurance Board (WSIB) by workers who test positive for COVID-19 and who believe they may have contracted the virus in a workplace setting.
"By combining information from Ontario's public health system and the WSIB, we can build a picture of the incidence of COVID-19 attributed to workplace transmission," says Cam Mustard, president and senior scientist at IWH.
Based on the public health officials' data, of the 40,000 confirmed cases between March and the first week of August, about 60 per cent or 24,380 occurred among 20- to 59-year-olds. And as of the first week of August, the WSIB was reporting 4,507 allowed compensation claims, 966 not allowed, and 605 pending adjudication.
Of the allowed claims, more than 70 per cent are associated with workers in the health-care system, says Mustard. Also, agricultural workers in southwest Ontario experienced the highest occupational transmission in the June to July period.
"As health-care workplaces have increased access to required personal protective equipment and gained experience in safely caring for infected patients and residents, we should expect the incidence of infections to decline in this sector," says Mustard.
"Conversely, as more workplaces resume economic activity, we need heightened vigilance to reduce the risk of occupational transmission in all sectors. Poor workplace infection control practices could be an important factor in the size and spread of COVID-19 in the potential second wave.
Separate surveys suggest that workers still have safety concerns as they begin to head back to the workplace.
Workplace safety
According to the federal government, employers can mitigate risks of COVID-19 transmission in their workplace by separating people from each other, reducing contact with shared surfaces and using physical barriers. They can also require their workers to practice cleaning, using personal protective equipment and wearing non-medical masks.
In some settings, physical distancing or separation may not be possible so it's about using a "layered" approach, by combining multiple measures, to maximize safety and reduce the risk of COVID-19 spread, says the government.
Employers must also:
communicate openly about COVID-19 and its impact on the workplace, employees and their families
encourage employees to take care of their physical and mental health
involve occupational health and safety committee or representative to consider workplace risks, PPE as needed and train employees in PPE use
In returning to their workplace, Canadian workers say they are keen to have thermal body temperature screening machines installed as a matter of safety, according to a survey.