Canadians report increased use of cannabis, alcohol, gambling, medication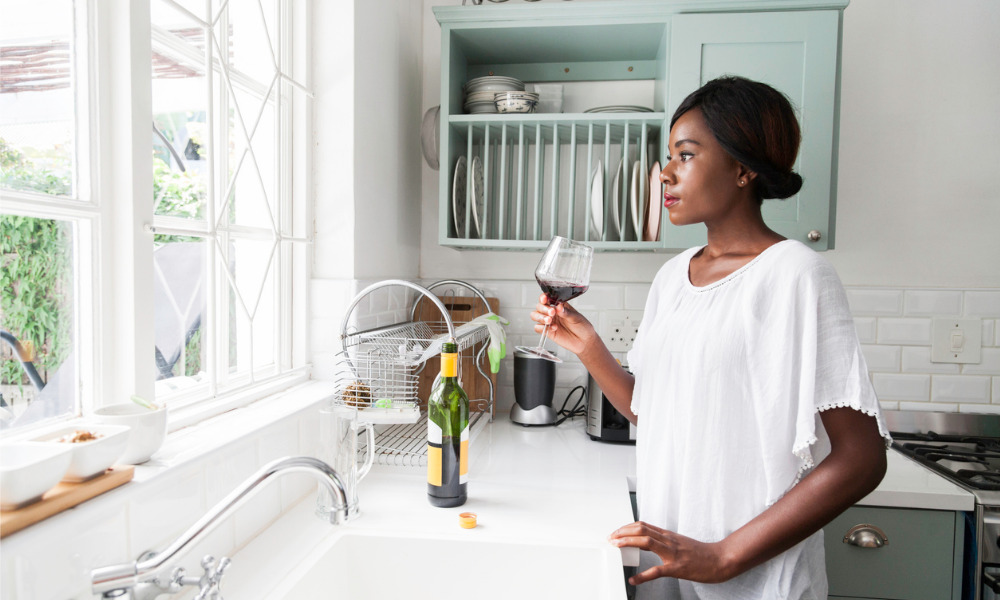 As mental health levels continue to falter, many Canadians are indulging in unhealthy coping mechanisms, according to a survey.
Half (50 per cent) have increased their cannabis usage while 44 per cent have upped their alcohol consumption. Forty per cent have increased their use of pornography, 53 per cent are gambling more, 70 per cent have increased their excess food intake and 25 per cent have increased their use of medicine.
In addition, one in four Canadians rate their current mental health as fair or poor, and 83 per cent report say they have symptoms of depression, finds a report from Field Trip Health.
And in the two weeks prior to the survey period, 56 per cent of Canadians said they felt down, 59 per cent felt little interest or pleasure in doing things and nearly 72 per cent felt tired or had little energy.
"Canada is recognized as one of the most forward-thinking, equitable countries in the world. However, the strain COVID-19 is causing on our mental and emotional well-being is shining a light on areas where we can improve, specifically options for mental health care," says Ronan Levy, co-founder and executive chairman of Field Trip.
Nearly half of full-time workers now report problem use of alcohol, drugs or prescription medication, and 57 per cent of employees have lost more than 10 hours of work per week due to substance abuse, according to a separate report.
Seeking therapy
But there was one silver lining: Nearly four in 10 Canadians say they are likely to seek professional help in the future to help support their mental health, with 39 per cent likely to seek a therapist to support their mental health, found the Field Trip survey of 2,015 adults in April.
That contrasts with the findings of another survey that found more than half Canadians having mental health issues have not sought medical support.
And even though 76 per cent of Canadians reported never having tried psychedelics, 34 per cent would support the use of psychedelic-assisted therapies after a description of the process, and 20 per cent would be open to trying psychedelic therapies with professional support.
"Psychedelic-assisted therapy using ketamine, which is a legal, Health Canada approved drug, is a way in which we can help those who are bearing the brunt, or simply just not able to cope, with fallout of the pandemic, with a powerful, safe and immediately available treatment option," says Mike Dow, a certified psychedelic assisted therapy expert.