'It leads me to far more questions than answers because there's a lot of duplication'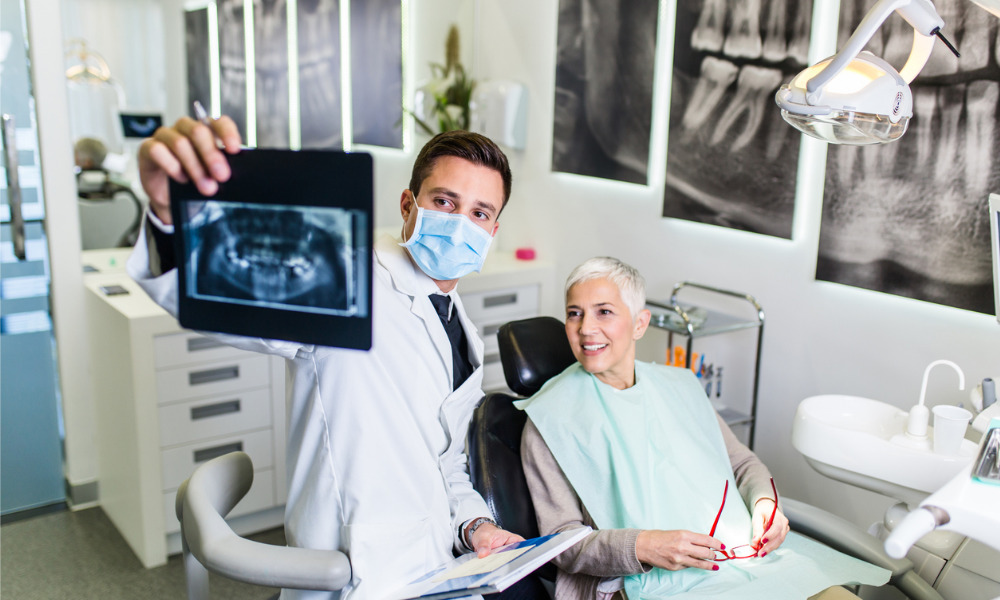 When two federal parties recently agreed to work together formally on implementing both a national dental and pharmacare system, industry experts were left asking for more information.
Canadian HR Reporter asked three experts for their thoughts on how employers and employees might benefit from this new program.
It's "high time" these things are being tabled, says Matt Lievers, president employee benefits at HUB International in Toronto.
"The national pharmacare conversation has been going on for almost a decade now with a bunch of research and time being spent on it," he says. "I find it particularly interesting that these two things are being raised in the context of preservation of current government."
"Maybe that's a unique way that we may see potentially radical changes to a Canada Health Act."
It will also be interesting to see whether or not the changes actually come to fruition "because, ultimately, these are predicated on the usefulness of the agreement for the Liberal government to maintain confidence," he says.
"[I'm] anxiously waiting for the budget and the other legislation to come out that will tell us the details," says Jennifer Schmidt, partner at Mercer Canada in Toronto. "This has been on the radar for a number of years and with the election not changing the composition of the house very much, making it happen necessitates this kind of relationship."
More questions than answers
Providing dental and pharmaceutical coverage will involve a lot of discussions between federal and provincial governments, says Lori Power, founder of MP Benefits in St. Albert, Alta.
"It leads me to far more questions than answers because there's a lot of duplication."
For example, there are programs already set up with the Alberta Dental Association and the government of Alberta to take care of low-income families and seniors who don't have access to benefit plans, she says.
The Ontario government is looking for advice on designing a plan that provides workers with benefits such as health, dental and vision care, even if they change jobs.
And what would employers do if national dental and pharmacare coverage was considered a taxable benefit?
"What would be the end cost though to us as consumers regarding tax? Are we willing to move it from being an employer-sponsored program, where you have that corporate non-taxable advantage, to turning it into a taxable item?" says Power.
"Let's not forget that the Liberals in 2018 tried to make benefits taxable, so is this a method of turning dental care into a taxable benefit instead of the non-taxable advantage under the corporate structure?"
Impact on benefit plans
The new program might put negative pressure on employers that currently offer dental and pharmacare coverage, says Lievers.
"It begs the question: What would happen for those private plans that already have existing dental insurance plans in place, or emerging plans that are looking to be established? What it could potentially do is a bit of a deterrent for employers to continue on with the payment of those plans, in favour of offsetting that responsibility to the federal government."
The introduction of a national universal pharmacare program for Canada took a further step after Ottawa and Prince Edward Island signed an agreement.
When it comes to dental care, details are scant at this time, says Power.
"Are they looking at just basic dental services: your fillings, extractions and regular maintenance? Or are they going to take care of major restorative items like crowns and dentures, bridge work? Is there going to be orthodontic?"
On top of that, how will the government ensure that the dental community abides by certain fees?
"Right now, despite having dental fee guides in place, dentists charge whatever they want to charge and if the fee guide is only applicable for what is going to be reimbursed on a benefit plan, how does that factor in?" she says.
"If you haven't even consulted with the dental community to say, 'Are you willing to come in line?', I can't see this as anything but a taxpayer's catastrophe."
Another big question is how this new agreement would impact more underfunded heath areas such as high-cost drugs.
"The area where people really run into the most problems — because these high-cost drugs, biologic drugs, or pipeline drugs that are still coming down, that could be either lifesaving or life sustaining for rare diseases — they are typically cost-prohibitive to access, both for employer plans and for individuals. They would have to access them on their own and how does that impact the cost for employee benefit plans?" says Lievers.
More than two-thirds (68 per cent) of Canadians would rather take a job with a good benefits plan over one that pays more but does not have a benefits plan, according to a recent survey.
Long-term outlook
For employers, having those areas covered by the federal government might open up more opportunities to enhance current offerings, says Lievers.
"That could [mean] shifting things to more mental health services that can be provided; there's big conversations around benefit plans that speak to diversity, equity and inclusion; a really prominent and important conversation happening around women's health, in particular fertility; so it potentially opens the door for bigger and brighter conversations on those fronts."
While employer have boosted mental health and wellbeing initiatives, these efforts are falling short for many employees, found a survey.
Benefits providers will need greater clarity for long-term planning, says Schmidt.
"They need to understand how these potential programs will interact with private plans. They need stability for their business planning, and they need support for the financial risk of the ultra-high-cost drugs, that's partly rare disease. There's already money set aside for that… [they also need to account for] the financial risk of chronic conditions and mental health and employee wellbeing in general."