Many issues can be avoided with strong employment contract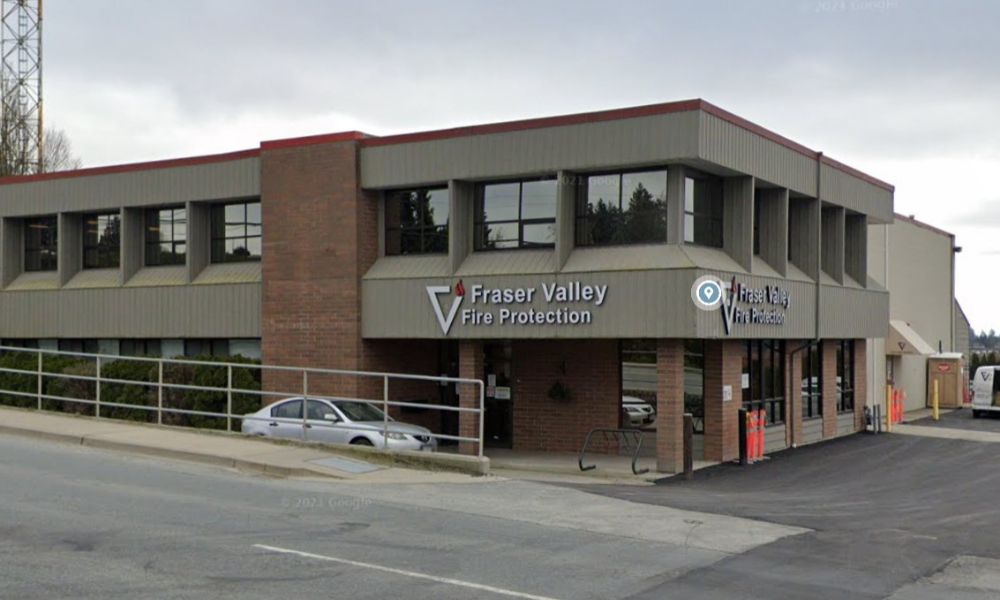 I thought I would lighten the mood by shifting our focus away from pandemics to... dismissals. Only an employment lawyer, right?
Our firm has said this time and time again: Most of the work that we do is the result of assumptions and misinformation. Employers assume things like "She was only here for a couple of months, so we'll give her two weeks of severance and that will be more than enough", and employees often accept myths like the notion that "severance" is an absolute entitlement.
This post will address a few recent court decisions that serve as reminders that many of the widespread beliefs we encounter daily are simply false.
Myth #1: Short-service employees get minimal notice or severance
We hear this all the time, from both employers and employees, but it is not true. Of course, this notion stems from perhaps the most common myth of all in the world of employment law: That severance is strictly based on the length of service, such as one month per year or any variation thereof.
By default, a worker is entitled to "reasonable notice" of dismissal pursuant to the common law. There is no formula or calculation, and the entitlement is based on a number of factors. The core factors are length of service, age of the employee, character of employment and availability of similar jobs, but there are many other potential factors.
As a result, a short-service employee who is older or in a senior role or was recruited away from a secure job can be entitled to substantial severance. For example: Dalton v. Fraser Valley Fire Protection Ltd., in which the employee worked for a grand total of three days before being dismissed and was awarded three months' severance. The court focused on the employee's age (70) and the limited availability of similar employment to reach this conclusion.
Myth #2: Every employee has a probationary period
Simply put, a probation period is not automatically implied in every employment relationship. While most employment standards legislation allows for dismissal without notice in the first 90 days, the common law supersedes this and requires reasonable notice at any time.
In Dalton, the employer tried to argue that the individual was in his probation period but this was rejected by the court, which found that there was no clear term in his contract that allowed for dismissal without notice.
That is the second element of this common myth: That simply deeming a period (such as the first 90 days) to be a probation period automatically removes the need to provide notice of dismissal. The classic "there will be a three-month probation period" is effectively meaningless: The clause must specify that the employee can be dismissed without any notice or severance during that period.
Myth #3: If you hire someone who already has a job, that is inducement and increases their severance entitlement
Inducement can be a significant factor in severance entitlement. The theory is that if an employer persuades someone to leave secure employment and then dismisses them, then the employee should be entitled to more notice than someone who worked the same period but did not have a secure job before. It can often dramatically increase the worker's entitlement.
However, inducement does not mean hiring anyone who had a job; it refers to situations where the person is convinced to leave that job. If they were actively looking for a new job, then inducement will not apply. That is exactly what the court found in Dalton, where the facts showed that the employee was the one who initiated contact with the company as he was hoping to leave his current job.
Myth #4: Severance is an absolute entitlement
We often hear from individuals who are extremely upset that their former employer is trying to "screw them" out of their severance. When we dig deeper, we find that it is because they were offered a package that reduces the amount of severance if they find new work. As we explain, that is consistent with the underlying legal principles: Severance is intended to bridge someone to their next job, and is not an absolute entitlement.
If an employee is let go and sues for wrongful dismissal, any employment income they earn during the notice period will be subtracted from their severance entitlement. For example, even if they would otherwise be entitled to 18 months of severance, if they fully mitigate their losses by finding new employment with the same compensation after six months, then they will only be entitled to compensation for those six months.
There is a duty to mitigate or make reasonable efforts to find new employment. In addition to having new employment income deducted from severance, an employee can be penalized for failing to engage in a reasonable job search. While it is not easy for an employer to establish this, it does happen: A good example is the recent decision in Moore v. Instow Enterprises Ltd. et al. (carrying on business as Kal Tire), in which the court found that the employee "failed to mitigate his losses. His job search efforts were not active, were unduly restrictive to a niche role in one industry, and were not reasonable in the circumstances".
The court set out what is expected of a dismissed employee:
"A job search is an active prospect, and it can be a difficult and onerous one. It requires more than creating a resumé and conducting computer searches. Looking at job postings, absent further action, is not sufficient to fulfill the requirement that a person undertake a reasonable job search. A reasonable job search may include activities such as reaching out to contacts within the industry, writing cover letters setting out why you qualify for a position, following up with telephone calls, or email correspondence…
"His obligation is not limited to searching for exactly the same, or a nearly identical, job that he has been terminated from. I find Mr. Moore limiting his search to solely commercial sales in the tire sector to be unreasonable in the circumstances. A reasonable job search requires a willingness to explore how one's experience and skills may be portable to other industries or areas. Reasonably similar employment could encompass senior sales jobs in other industries, another job in the same industry, or a job with a different title or in a different industry that makes use of similar skill sets, aptitude, and experience. In determining what employment is reasonably similar, some flexibility is required.
I find that Mr. Moore has failed to mitigate his losses. His job search efforts were not active, were unduly restrictive to a niche role in one industry, and were not reasonable in the circumstances."
As a result, his damages were reduced from 20 months to 17.
Takeaways
As we always say, many of these issues can be avoided with a strong employment contract. Employers can:
replace the common law entitlement to "reasonable notice" of dismissal
specify and limit the entitlement to notice of dismissal or severance
establish a probationary period
Although the employee's entitlement was reduced in Moore, courts will usually expect evidence that the individual failed to make a reasonable effort and that if they had, it is reasonably likely that they would have found employment. As a result, employers are advised to monitor job postings and gather evidence on this point.