Recent controversy with Toronto Marlies hockey team highlights importance of consistent protocol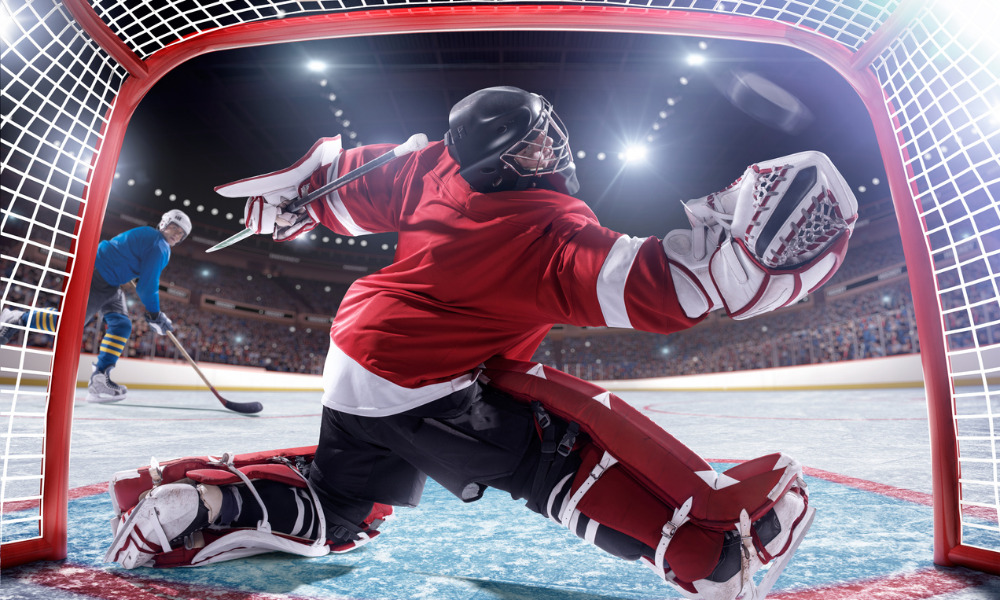 I rarely miss an opportunity to comment when the world of hockey collides with the world of HR. This morning, I woke to see a tweet from the Toronto Maple Leafs and Toronto Marlies (minor league affiliate of the Leafs):
"Dusty Imoo will not be joining the Toronto Marlies. We made a mistake by not thoroughly following our organizational protcols when considering this candidate for the position of goaltending coach for the Toronto Marlies." Brendan Shanahan, president and alternative governor, Toronto Maple Leafs
The club had recently announced that it was hiring Imoo, and controversy quickly surfaced when fans and the media pointed out that his social media history included supporting posts that were blatantly discriminatory and transphobic, as well as some which supported the attack on the U.S. Capital on Jan. 6, 2021 and several comments that were anti-vaccination.
The anti-vaccination posts were contrary to the public position taken by the Leafs and Marlies, who supported and encouraged players and fans to be vaccinated. Perhaps even more jarring, the discriminatory comments are completely at odds with the efforts of the clubs to promote diversity and inclusion.
As one tweet said: "Great look for the team looking to promote inclusivity".
Imoo apparently deleted his Twitter account a few days ago but by then, it was too late. Ironically, another tweet about the hiring had this to say:
"And tomorrow's headline will be their parting of ways because Dusty couldn't make his Twitter feed private before this announcement, and the 1/6 screenshots are everywhere. Be better MLSE".
As a result, the organization had to backtrack and "unhire" Imoo.
So how does a sophisticated organization like Maple Leafs Sports and Entertainment miss something so potentially damaging during the hiring process? The reality is that many organizations, including those with large HR and legal departments, still hire by the seat of their pants. They may have policies and procedures in place, but in many cases, a manager will go to HR and state that they have already hired someone and need the paperwork to be put together.
As a result, the steps that are supposed to be taken, aren't. There is no background check, no interview with a member of HR, and no social media review. It's not hard to see how that can lead to a situation like the one faced by the Leafs and Marlies this week.
Can an employer check a candidate's social media?
In a word: Yes!
I have been advising clients on this issue for close to a decade, yet I am still regularly met with skepticism from those who insist that organizations cannot or should not check a candidate's social media platforms as part of their hiring process.
That said, even back in 2018, a Careerbuilder study revealed that 70 per cent of employers conducted social media background checks when hiring. Among reasons that employers had been turned off by a candidate's online presence:
Posted provocative or inappropriate photographs, videos or information: 39 per cent
Posted information about them drinking or using drugs: 38 per cent
Discriminatory comments related to race, gender or religion: 32 per cent
Bad-mouthed their previous company or fellow employee: 30 per cent
Lied about qualifications: 27 per cent
The reality is that a candidate's social media platforms can have relevant information about them, and there is no reason not to access such information. This incident with Imoo is just the most recent example, but there have been many hirings that have caused organizations to be publicly embarrassed and which could have been prevented through proper online vetting.
Further, although most organizations are not subject to the scrutiny faced by the Leafs and Marlies, they are still better off getting a true sense of a candidate's character before hiring them. That way, they can assess whether the individual will fit within the corporate culture and identify any red flags.
The importance of process
There is nothing unlawful about viewing a candidate's publicly available information on social media. That said, exploring a candidate's social media pages can also create risks if not done properly. First, I am not advocating any efforts to access private information; I am recommending that you review what is publicly available.
Second, I suggest that you have a clear process that is consistently followed. That should include:
having someone other than the decision-maker conduct the search
recording the reasons for hiring and not hiring candidates.
The reason for both of these is the concern that social media checks can reveal information that relates to grounds protected by human rights legislation. For example, you might see posts which indicate that a candidate is undergoing cancer treatment, trying to get pregnant, or a member of the LGBTQ community. Obviously, none of those facts should influence your decision to hire.
But you want to avoid any inference that they were, and the best way to do that is for the decision-maker to be able to say that they were completely unaware of it.
By having someone else do the social media review and provide a report to the decision-maker(s) that includes only relevant information, the organization will be able to show that the decision was made without taking such inappropriate factors into account.
Furthermore, by recording the reasons a candidate was unsuccessful, such as the fact that their education or experience was weaker than the successful candidate, the organization can more easily refute an allegation that the decision was based on a prohibited ground.
The bottom line
I feel as though I will be saying this throughout my career: there is nothing wrong with using social media in your hiring process. In fact, I would argue that it is risky not to, as demonstrated by this recent incident in which the Maple Leafs were embarrassed.
But, organizations should have a protocol for social media checks and follow it consistently.