Judge concludes B.C. employee's dishonesty justified dismissal for cause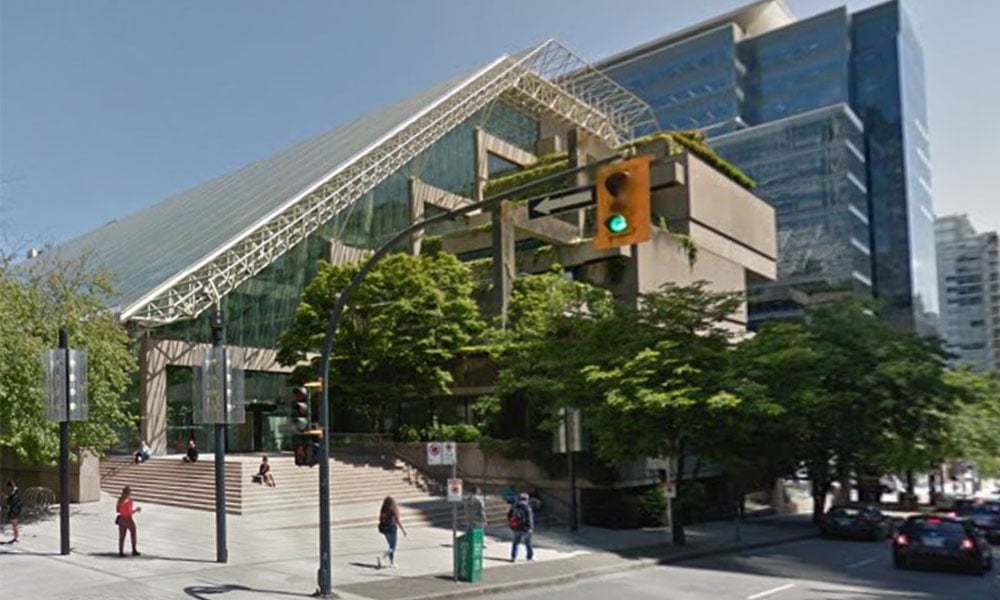 In the case of Movassaghi v. Harbourfront Wealth Management Inc., the British Columbia Supreme Court upheld the dismissal of an employee who was terminated for forging a client's signature. The court held that the employee's misconduct was so severe that it resulted in the breakdown of trust, leaving the employer with no other option but to end the working relationship.
Mo Movassaghi was a certified investment consultant licensed to sell mutual funds and insurance products. Harbourfront Wealth Management was a small full-service financial services firm that provided wealth management services. It was also a dealer member of the Investment Regulatory Organization of Canada (IIROC) and therefore subject to regulatory oversight and compliance standards.
In July 2016, Movassaghi began working for Harbourfront as an investment advisor. Prior to working for Harbourfront, he was employed by Investors Group as a certified investment consultant.
In August 2016, Harbourfront became aware that Movassaghi had forged the signature of a client in order to liquidate her accounts at Investors and transfer them to Harbourfront.
Harbourfront investigated the incident and interviewed Movassaghi. During the interview, Movassaghi admitted straight away that he had "messed up" and that he had forged the client's signature. He explained that he had the best intentions for the client and his actions were meant to better her situation and prevent her from suffering a financial loss. He further explained that he had a close relationship with the client, as she was also his tenant.
Movassaghi explained that the client had provided him with her consent to do whatever he saw fit with her account. However, she was in Honduras, it was a time-sensitive issue and he did what he thought was in the best interest of the client.
Despite Movassaghi's explanation, on Sept. 2, 2016, Harbourfront terminated his employment with cause.
Consequently, Movassaghi brought an action against Harbourfront for wrongful dismissal.
Decision
In deciding whether Harbourfront properly terminated Movassaghi, the court considered the contextual approach as set out in the case of McKinley v BCTEL, 2001 SCC 38. Essentially, the court evaluated the nature and extent of the behaviour, as well as all the surrounding circumstances.
The court noted that as part of the contextual analysis, an employer must consider the suitability of alternative disciplinary measures. However, there will be circumstances where a contextual analysis indicates that an employee's dishonesty is so serious that it irreparably fractures the employment relationship and dismissal is justified.
After considering the above principles, the court concluded that Harbourfront's decision to terminate Movassaghi's employment was appropriate.
The court noted that Harbourfront operates in the financial services industry and cornerstones of that industry are trust and acting with a client's consent. Forging a client's signature was fundamentally inconsistent with both of those obligations.
The court also noted that although Movassaghi accepted responsibility straight away and this was a one-time incident, he did not accept responsibility until after the client discovered the misconduct and reported it to Harbourfront and the IIROC.
The court held that in an industry where clients put their trust in financial services firms, an employer must be able to put their trust in its employees. Movassaghi was given autonomy to run his own practices and the court concluded that that kind of autonomy requires trust.
The court also found that the terms of Movassaghi's employment agreement, Harbourfront's Conduct Manual and the published position of the IIROC all made the importance of obtaining a client's consent very clear and conveyed the seriousness with which forgery would be viewed.
Ultimately, the court concluded that the employment relationship was "irreparably fractured" and dismissed Movassaghi's damages claim for wrongful dismissal.
Conclusion
This decision highlights that although judges are often reluctant to find that just cause exists, in certain contexts, an employee's dishonesty will justify dismissal for cause, even for a "first offence" where there has been no previous progressive discipline. This is especially true in the financial industry where trust and consent are paramount.
There are so many misconceptions in the area of just cause, which is the main reason Stuart Rudner wrote his book: You're Fired! Just Cause for Dismissal in Canada, which contains an extensive discussion of the law and a searchable database of cases. While some people are cynical and believe that "no one can ever be fired in Canada", the reality is that judges will find just cause where it is appropriate.