Best practices for employers when it comes to dismissing employees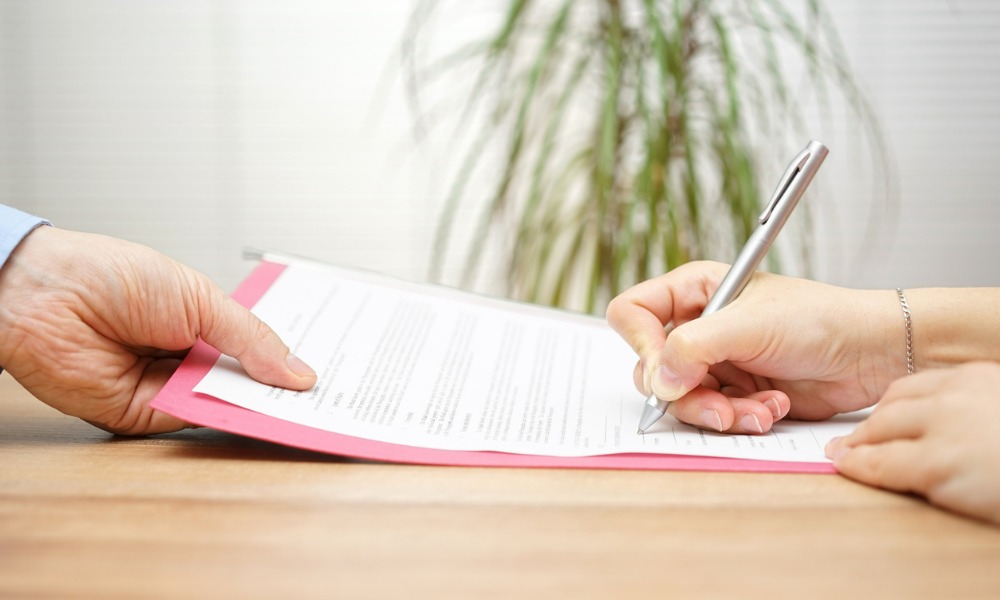 Exclusive to Canadian HR Reporter from Rudner Law.
Dismissing employees can expose employers to substantial liability, whether knowingly or unknowingly. Employers are obligated to provide employees with their entitlements upon termination, but often, employers misunderstand their obligations.
This blog post provides helpful guidance for employers on how not to prepare a severance package along with a healthy dose of reality checks.
Do not have written employment contracts. After all, employees already have minimum entitlements set out in the employment standards legislation. So why would a contract be necessary?
Reality: By default, employees are entitled to reasonable notice or pay in lieu of notice at common law unless they have an enforceable contact which says otherwise. Employers can limit an employee's entitlements upon termination by having an enforceable written agreement in place that provides the employee with their minimum entitlements under the employment standards legislation or something more, or some other amount. It can be more generous than the statutory minimums but less generous than the common law. For a long-service employee earning $50,000, having a proper employment contract might mean the employee is entitled to as little as eight weeks of pay or around $7,600; otherwise, the employee could be entitled to up to 24 months of pay or around $100,000.
Provide the employee with only their base salary during the applicable notice period, even if they were receiving benefits during their employment along with variable compensation such as bonuses and commissions.
Reality: Employees are entitled to all compensation and benefits during the entire notice period unless there is a contract or policy explicitly excluding it. Simply continuing their base salary could expose you to substantial liability as there may be a basis for the employee to seek bad faith damages against the company (e.g. if benefits and all compensation are not continued during the statutory notice period, an employee may allege bad faith damages for your failure to provide them with their statutory entitlements). In addition, there is a fairly common practice of discontinuing long term disability coverage at the time of termination or at the conclusion of the statutory notice period. Doing so will expose the company to substantial risk if the individual should become disabled during the notice period. Employers would be wise to continue all benefits or negotiate an agreement that compensates the individual for the loss of any benefits.
Provide the employee with their minimum statutory entitlements in exchange for a signed Release. If they sign the Release, they will not be able to pursue a claim against the company.
Reality: You must provide the employee with consideration (i.e. something of value that they were not already entitled to) in exchange for their signed release. Otherwise, the release will not be valid. The consideration is usually an increase in the package, perhaps a few extra weeks or months, that they will not get if they do not sign the release. It cannot be their statutory entitlements.
Provide the employee with more pay than required by the employment standards legislation, but do not ask them to sign a release in case that makes them suspicious or makes them think they might have a legitimate claim. Rely on goodwill and hope that the employee will not pursue a claim against you.
Reality: Trying to play "nice" can actually backfire. If you provide the employee with more pay than that required under the statute, but do not ask them to sign a release, you may end up in a situation where you provide the employee with more pay but still end up having to defend a claim.
Always provide the employee with a severance package by way of a lump sum payment, regardless of the circumstances.
Reality: You can decide whether to provide working notice of dismissal, salary and benefit continuance (with or without a "clawback"), a lump sum, or a combination thereof. Each dismissal is unique in its own way, and you can approach each situation differently. For example, if you are offering an employee 16 months of salary continuance with a 50% clawback and they obtain a new job during the salary continuance period, you can save on dismissal costs if the employee obtains a new job soon. Otherwise, you may end up paying far more than you are legally obligated to.
If the employee engaged in serious misconduct, do not mention it in the termination letter; you can raise it later on if the employee chooses not to accept your reasonable offer.
Reality: If there's just cause to dismiss an employee, but you dismiss them without cause and do not mention their serious misconduct or the fact that you have just cause to dismiss them, it will be very difficult for you to raise an allegation of cause later on. The ship would have sailed by then, and you will likely have to provide them with their entitlements as if the dismissal was without cause.
Do not seek legal advice.
Reality: One of the most effective ways to reduce your liability is to ensure you seek legal advice from an Employment Lawyer before dismissing an employee. Your Employment Lawyer can help you maximize your rights and flexibility, and minimize your dismissal costs and liability. Unfortunately, we are often contacted by clients after they proceed with a dismissal, usually once they receive a demand letter. At that point, we can minimize the damage but we cannot correct the mistakes that were made. You can save tens of thousands of dollars by being proactive and implementing strategic contracts and policies within the workplace, as well as by preparing fair severance packages.
As we always say, if you think you need an employment lawyer, you probably do!
Nadia Zaman is an associate lawyer at Rudner Law in Toronto. She can be reached at (416) 864-8500 or [email protected].