This case should motivate employers to review their hiring policies and practices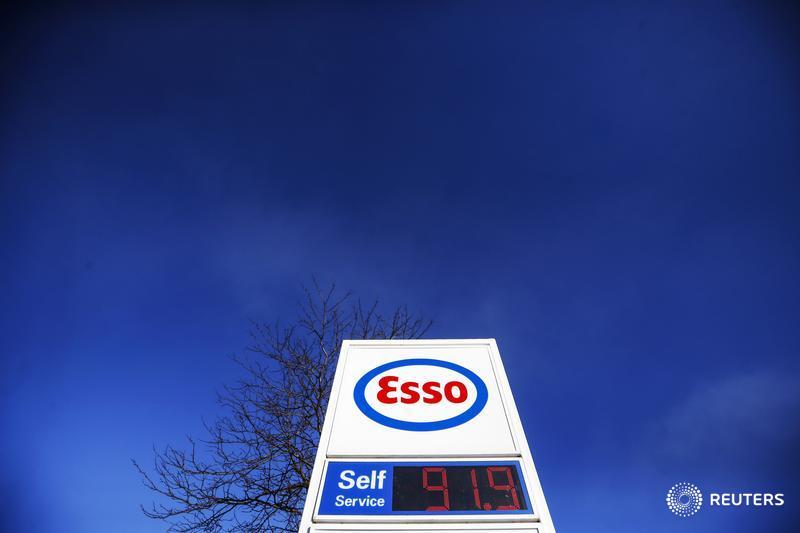 By Stuart Rudner and Brittany Taylor
The Human Rights Tribunal of Ontario (HRTO) has recently confirmed that an employer's hiring policy which required a job candidate to demonstrate he was legally eligible to work in Canada on a permanent basis constituted direct discrimination on the basis of citizenship. The decision sends an important message to employers that differential treatment on the basis of a person's citizenship or immigration status will not be tolerated in Ontario.
Background
In Haseeb v Imperial Oil Limited, Muhammad Haseeb had applied for permanent full-time employment as an engineer with Imperial Oil. At the time he applied, he was still an international student at McGill University with a student visa. Upon graduation, Haseeb would become eligible for a postgraduate work permit for a fixed term of three years, which would permit him to work anywhere and with any employer in Canada. He anticipated that he would attain permanent residency prior to the expiry of this work permit, and planned to settle and work in Canada indefinitely after his graduation.
At the time that Haseeb submitted his application, it was the policy of Imperial Oil that all applicants for graduate engineer positions had to be eligible to work in Canada on a permanent basis in order to be considered for employment. At several points in the lengthy selection process, Haseeb was asked by Imperial Oil to confirm his eligibility to work in Canada on a permanent basis. However, he had learned from more senior students that permanent residency or citizenship was a required criteria for entry level engineers with Imperial Oil, and that other students who had failed to confirm their ability to work in Canada on a permanent basis had not advanced in the selection process. As a direct result, each time that Haseeb was asked about his status, he falsely confirmed that he was able to work in Canada on a permanent basis.
Haseeb was successful in the selection process, and was in fact ranked first among the candidates who had applied. He was offered a job with Imperial Oil prior to his graduation which was conditional on a number of items, including the requirement that he provide proof of his eligibility to work in Canada on a permanent basis by way of a Canadian birth certificate, Canadian citizenship certificate or Canadian certificate of permanent residence. Haseeb was unable to provide such proof prior to the deadline set by Imperial Oil. The company later rescinded the job offer, inviting Haseeb to re-apply if he became eligible to work in Canada on a permanent basis in the future.
Haseeb brought a human rights complaint alleging discrimination with respect to employment on the basis of citizenship, place of origin and ethnic origin. At the hearing, he alleged a breach of the Ontario Human Rights Code on the ground of citizenship only.
Imperial Oil's position
Imperial Oil put forward a number of defences to Haseeb's application and in support of its policy, which it had had in place since at least 2004. Imperial Oil argued that the permanence requirement was an employment strategy largely concerned with "succession planning", which it claimed to be a valid business objective.
Furthermore, Imperial Oil argued that Haseeb was alleging discrimination on the basis of "immigration status", which is not a protected ground pursuant to the code. It noted that its policy did not discriminate on the basis of citizenship, as an applicant could meet the permanence requirement without having Canadian citizenship.
In the alternative, Imperial Oil argued that the permanence requirement was justified as a bona fide occupational requirement (BFOR) due to the investment made by the company in training new recruits. Imperial Oil noted that it would suffer undue hardship if it were to hire the applicant and invest significant time and money into training him, only to risk losing that investment when his work permit expired.
Finally, Imperial Oil argued that the reason why Haseeb had not been hired was not because of his failure to meet the permanence requirement, but because of his dishonesty and misrepresentation of his status throughout the selection process.
The decision
The Tribunal found that the permanence requirement was directly discriminatory on the ground of citizenship.
It expressly rejected Imperial Oil's argument that the applicant was attempting to argue discrimination on the basis of a non-existent ground of "immigration status". Although "citizenship" is not expressly defined in the code, the tribunal found that the three defences to discrimination under this ground that are set out under section 16 of the code clearly contemplate that "any requirement, consideration, etc. that distinguished among individuals on the basis of either "Canadian citizenship", "permanent residence" status or "domicile in Canada with intention to obtain citizenship" is discrimination", unless one of the defences applied. In this case, none of the defences available under section 16 were applicable.
The tribunal found that Imperial Oil's policy resulted in a direct breach of the code by creating categories of eligible and ineligible candidates based entirely on their citizenship status. As a result of this, the tribunal held that Imperial Oil's BFOR defence was inadmissible. Section 11 of the code allows an employer to raise a BFOR defence in cases where indirect discrimination occurs, for example, in situations where a policy or requirement inadvertently results in "exclusion, restriction or preference of a group of persons identified by a prohibited ground." As the tribunal had concluded that direct discrimination resulted from Imperial Oil's policy, it found that a BFOR defence was not available to the company.
In any event, the tribunal concluded that such a defence would not have been successful regardless of its availability, as there was no evidence to support that the requirement was an "occupational requirement". In fact, Imperial Oil had presented evidence which made it clear that the permanence "requirement" could be waived at their discretion, and was also unable to demonstrate a direct link between the requirement and any job-related tasks. Even if the requirement could have been considered an "occupational requirement", the tribunal held that Imperial Oil had failed to demonstrate that the requirement was necessary or that accommodating the applicant with a waiver of the requirement would have caused undue hardship.
Interestingly, the tribunal noted that the applicant's dishonesty in falsely confirming, both verbally and in writing, multiple times, that he was legally eligible to work in Canada on a permanent basis, was not relevant to a finding of whether or not the code had been breached. In this regard, the tribunal commented: "Any consideration of the applicant's dishonesty must be viewed in context: he misrepresented his eligibility to work permanently in order not to be categorized by (Imperial Oil) as "ineligible" for a permanent position before his skills and experience were evaluated by (Imperial Oil)." In other words, the application process itself was tainted from the beginning.
It is important to note that while the tribunal concluded that Imperial Oil's policy constituted discrimination on the basis of citizenship, it did not reach a conclusion with respect to the appropriate remedy in this decision. The tribunal instead offered the parties the option to engage in mediation to attempt to resolve the matter, or alternatively for further days to be scheduled for evidence and argument regarding damages.
Key takeaways
This case is a helpful reminder for employees that the code protects individuals from discrimination on the basis of a wide number of protected grounds, including citizenship, and that this protection applies even prior to the commencement of the employment relationship. If you believe that you have not been hired or have otherwise been denied an employment opportunity on the basis of a protected ground, you should speak with an employment lawyer about taking steps to enforce your code-protected rights.
This case should motivate employers to review their hiring policies and practices to ensure that they are not excluding candidates based on the immigration or citizenship status of the applicant. In that regard, there is no question that an employer cannot employ an individual who is not legally eligible to work in Canada at all. However, there are many candidates who have work visas and permits which allow them to work in Canada on a non-permanent basis. These individuals should be given due consideration for available positions.
While an employer may desire to hire a "long-term" employee who will remain in the role for many years and "grow" with the company, Haseeb makes it expressly clear that the tribunal will not tolerate hiring decisions based, even in part, on a candidate's ability to work on a permanent basis.
Brittany A. Taylor is an associate at Rudner Law in Toronto.