Damages total nearly $200,000 in Ontario case involving abuse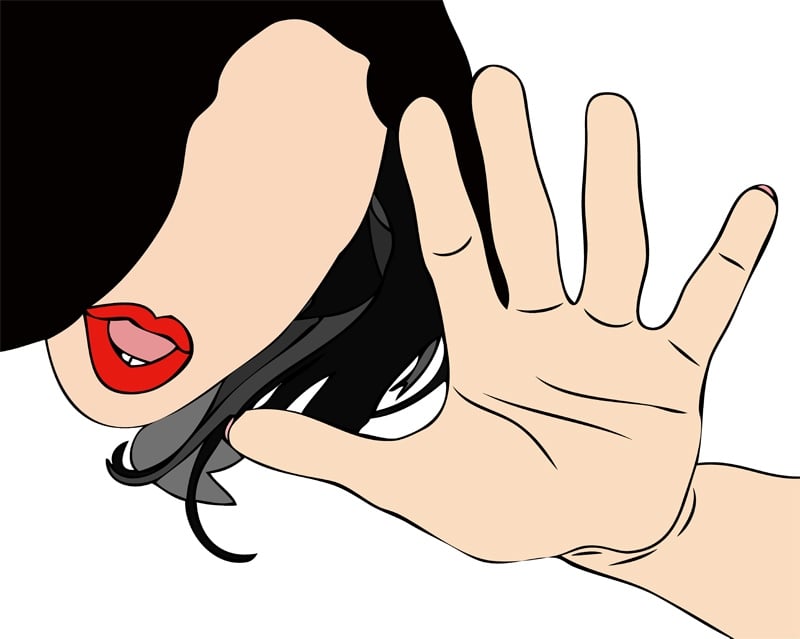 By Brittany Taylor
Earlier this year, an Ontario employer learned the hard way that ignoring a complaint of workplace harassment and failing to take steps to ensure a safe working environment for employees can result in serious financial consequences.
In Bassanese v German Canadian News Company Limited et al, the Ontario Superior Court awarded a former employee 19 months of pay in lieu of notice, $15,000 in vicarious liability damages for assault and battery, $50,000 of aggravated damages for the employer's neglectful behaviour and, finally, $10,000 for legal costs incurred in bringing a default judgment motion.
This is a sizeable award, especially considering how easily the situation could have been avoided had the employer just taken appropriate action.
Background
The employee worked for the employer for about 19 years in an administrative capacity, and was 73 years old at the time her employment was terminated. The alleged harasser, Aniz Dhanani, was an accounts receivable clerk. The employee alleged that over a "prolonged period of time," Dhanani was abusive, harassing and unprofessional towards her.
It appears that the employee raised concerns regarding this behaviour directly to the president of the company on several occasions in April and May of 2018. In one of her email messages to him, the employee specifically described a pattern of constant harassment, including yelling and screaming and name calling, and asked the president to intervene to make sure it never happened again.
The president replied that he was "sorry to hear that," and suggested that he would run it by HR. When the employee followed up with him a few weeks later, he confirmed that he had spoken with HR and that further steps would be taken. However, nothing was done.
On May 15, 2018, the employee again wrote to the president, stating: "I am writing to you again to let you know that I am at my wit's end and would like some sort of action to take place. I do not deserve to work in an environment where people are allowed to constantly yell and say inappropriate insults to me. Please look into this matter."
Still, no action was taken.
On June 21, 2018, the employee claimed that the harassment escalated into physical violence when Dhanani slapped her across the face three times. The employee complained to the company's managing director, and filed a police report. Her employment was terminated that same day, without any notice or compensation in lieu.
The employee brought a claim against the company and against Dhanani personally. The employee was able to reach a settlement with Dhanani.
Continuing its pattern of inaction, the company failed to file a defence and was noted in default. As a result, the employee brought a motion for default judgment, seeking damages against the company for compensation in lieu of notice and for assault and battery, intentional infliction of mental suffering, aggravated and moral damages, and punitive damages, as well as her costs.
Decision
The court found that given the employee's lengthy service and age, it was reasonable to award her 19 months of salary in lieu of notice. In addition, she was awarded her employment-related benefits over the course of the notice period, valued at 10 per cent of her salary, for a total award of $129,433.
Although her personal claim against Dhanani for assault and battery had settled, the employee successfully argued that the company should be vicariously liable for the assault he had allegedly committed.
The court relied on Piresferreira v Ayotte, in which a corporation was found vicariously liable for assault and battery after a supervisor shoved an employee, based on the fact that a) the corporation had entrusted the supervisory role to the employee, and b) the assault took place in the course of the employee discharging the supervisory role.
Ultimately, the employer's failure to provide a safe working environment led to a finding of vicarious liability. The court found that the slapping incident in this case was analogous to the shove that had occured in Piresferreira, and awarded $15,000 in damages.
The employee's claim for intentional infliction of mental suffering was not successful, largely because there was no evidence of a "visible and proven illness" arising as a result of the company's conduct.
With respect to aggravated damages, the court noted that the allegations of abuse in this case were not as severe as in other cases, such as in Boucher v Wal-Mart Canada Corp. However, it was clear that the company's complete "neglect in the face of (the employee's) heightened frustration and anxiety as the work environment became more toxic" warranted some award of aggravated damages, which the court set at $50,000.
The court did not feel that this case met the "high standard set for wrongful acts deserving of punishment on their own" or that an award of punitive damages was required in order to punish the employer in order to meet the objectives of "retribution, deterrence and denunciation".
All in, the damages totalled nearly $200,000, plus an additional $10,000 for costs. Of course, the company also had to pay its own legal fees.
Key takeaways
Although the court did not use the phrase "failure to investigate" at any point in its decision, or even mention the obligations placed on employers pursuant to the Occupational Health and Safety Act, it is clear that the actions of the employer in utterly failing to respond in any meaningful way to the employee's complaints of harassment or to take steps to ensure she was provided with a safe working environment directly led to the significant damage awards in this case.
Employers would do well to take note that neglecting to ensure an employee is provided with a safe working environment (including ignoring allegations of abuse or harassment in the workplace), or impulsively lashing out against an employee for making a complaint, can lead to significant civil damages.
It is interesting to consider how different the results here may have been, particularly with respect to the quantum of aggravated damages, had the employer at least conducted some investigation in good faith and took even minor action to address the clearly toxic situation.
Brittany A. Taylor is a senior associate at Rudner Law in Toronto.