The risks associated with social media background checks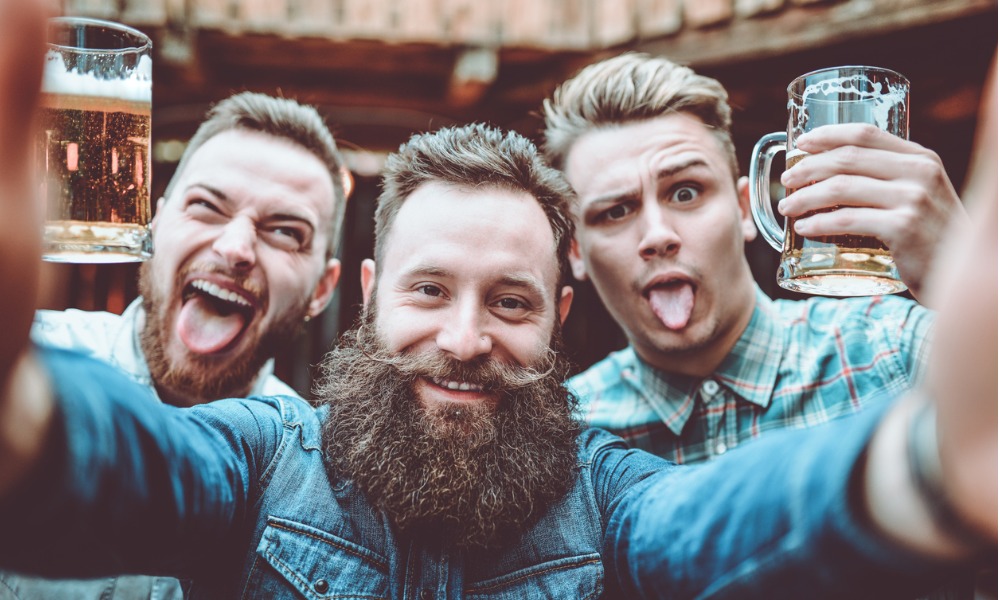 In this digital age, personal information about an individual is normally just a keystroke away. The prolific use of social media platforms, such as Facebook, Twitter and LinkedIn, makes it easy to gather a plethora of personal information about a prospective candidate. With just a few keystrokes, you could find out whether a candidate is married, where they went to school, or even if they regularly post negative comments about their boss or colleagues.
It is therefore understandable that so many employers use social media as a means of gleaning a candidate's "true" personality and, generally speaking, it is advisable for them to do so. However, while this type of background check could be an important tool for assessing a candidate's suitability, the reality is that there are many risks associated with conducting them.
Consequently, employers need to clearly understand the legal implications associated with conducting a social media background check. In particular, employers need to ensure that they are not in breach of any applicable privacy laws.
It is important for employers to recognize that any personal information collected about a candidate is subject to privacy laws, whether or not the information is publicly available. Several privacy commissioners, including those in Alberta, British Columbia and New Brunswick, have provided some guidance on what to consider before performing a social media background check. The suggestions below are based on their recommendations.
Review applicable privacy legislation
Employers should ensure that they know what laws apply and what authority they have to collect and use personal information. Although there are slight differences between federal and provincial laws, several jurisdictions place restrictions on the ability of an employer to collect and use personal information of a prospective candidate. For example, in Alberta, an employer must notify and obtain consent from an individual prior to collecting that individual's personal information.
It's important to note that while a candidate may initially consent to a social media background check, they can withdraw that consent at any time. If a prospective candidate withdraws their consent, the employer may not be able to use that information to make a decision about the candidate.
Take measures to prevent inaccuracy
Information collected via social media can be unreliable and inaccurate. For example, the information may relate to the wrong person or be out of date. It is recommended that employers take reasonable care to ensure that the information collected is accurate, complete and up-to-date. In some jurisdictions, including British Columbia, employers are under a legal obligation to take reasonable care to ensure the accuracy of all information collected. This requirement applies regardless of whether the employer is just viewing the information or if they are saving copies.
Minimize the information collected
Social media background checks can catch more information than is reasonable or necessary. This could lead to human rights issues. Under human rights legislation, there are certain characteristics that employers may not consider in hiring. These include race, religious beliefs, family status, disability and sexual orientation. For example, a social media search may show the candidate celebrating a religious holiday, posing with their children or in a wheelchair. If that individual is later passed over for the position, they may bring a claim for breach of their human rights.
In reviewing the candidate's profile, an employer may also come across information posted by third parties. It should be noted that the collection of this information can constitute a breach of privacy laws as it pertains to the third party.
Takeaways
Employers should know which privacy laws apply before collecting any personal information.
Employers should not request personal information without considering whether there is a good reason to do so.
Employers should conduct social media checks after a conditional offer has been made, or when a small group of finalists has been identified.
Employers should have a non–decision maker (consider using a third party) filter out inappropriate information and deliver a report that only contains information relevant to the job.
Employers should keep a clear record of all the reasons an applicant was hired or not hired so that any future challenge can be met with a detailed response.
Employers should have a social media protocol that is followed for every candidate and always screen candidates in a consistent manner.
Anique Dublin is a law clerk and billing clerk at Rudner Law in Toronto. She can be reached at (416) 864-8505 or [email protected].