The goal of a return to the 'normal' of in-office work may not be a basis to uphold a vaccine mandate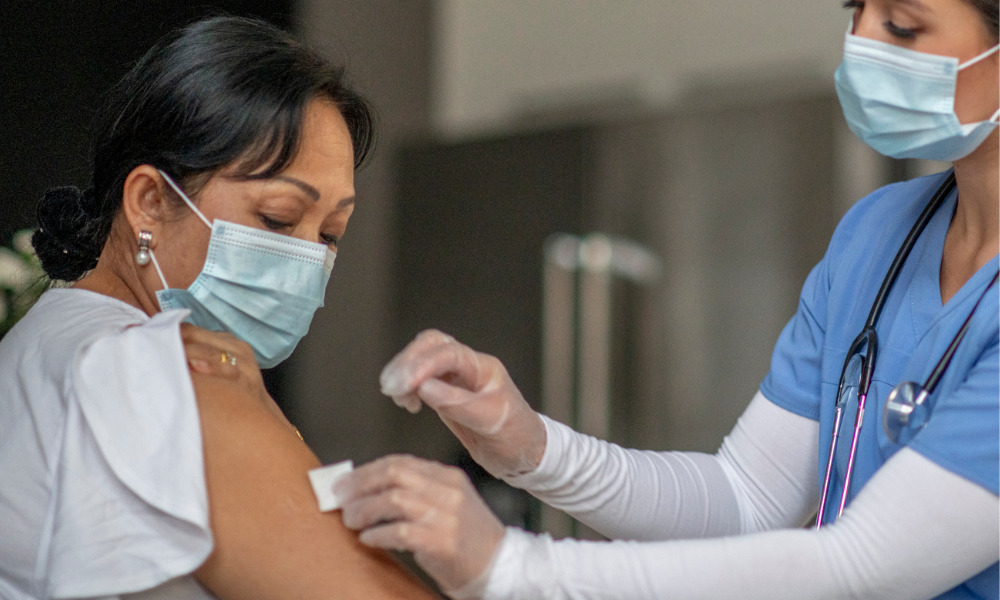 As a firm specialized in employment law, a substantial number of the questions we field relate to the legality of policies requiring employees be vaccinated, and what consequences, if any, an employee might face for refusing to obey a mandatory vaccination policy.
For non-unionized employees, this is the million-dollar question. There have been multiple people dismissed for refusing to get vaccinated, as well as those who have quit their job instead of observing a mandatory vaccination policy.
While there are many of these cases in the litigation pipeline, none have yet been in front of a judge and no decision rendered on the ultimate question: is a refusal to be vaccinated just cause for dismissal?
Unionized employees are luckier — arbitration moves faster than the courts. Several arbitrations have been released regarding vaccine mandates. No decision has been reached on whether refusal to obey a vaccine mandate is just cause for a dismissal; however, several arbitration decisions provide some illustration into where and when a vaccine mandate will be upheld.
For clarity, when we discuss a "vaccine mandate," we are talking about a directive from an employer that an employee must get vaccinated and provide proof of this vaccination status to the employer. Any employee who fails to do so without a legitimate exemption will face discipline, up to and including dismissal.
The arbitration decisions to date provide some guidance on what a reviewing body will look for in determining whether to uphold a vaccine mandate. The issue is one of reasonableness, and a major factor appears to be whether the work needs to be done in person or whether returning to the workplace is a matter of convenience for the employer. What this amounts to, in short, is a sort of referendum on the return to the workplace.
The governing ethos colouring these decisions appears to be that if work can be done remotely, it should continue to be done remotely — a vaccine mandate put into place to get people back to the workplace may not be upheld.
Recent arbitrations
In Bunge Hamilton Canada and UFCW Local 175 the employer, a canola processor, operated a facility with a north and south location across the street from each other. The north location is on land leased from a port authority, the south was not. The port authority instituted a vaccine mandate for any employee, tenant, or contractor on its land. The employer implemented the same mandate for all of its employees, at both locations. The union's grievance on this policy went to arbitration. The policy was upheld, with the arbitrator noting that the work (canola processing) could not be done remotely.
In Teamsters Local Union 847 v Maple Leaf Sports and Entertainment the employer, owner of several sports teams, implemented a vaccine mandate at one of its arenas. This required every employee to become vaccinated and to provide their vaccine status to the employer. Any employee who refused to get vaccinated or to disclose their status would be placed on an indefinite, unpaid leave. An employee, who worked on the crew responsible for converting the arena between events, refused to disclose his status and was placed on leave.
The union grieved the vaccine mandate and it went to arbitration. The union's stated objection was not with the vaccine mandate, but that the mandatory disclosure of vaccine status infringed on employee privacy. The arbitrator acknowledged the intrusion on privacy rights but noted that the vaccine mandate was impossible to enforce without this disclosure, and upheld the policy. This decision does not address whether the work in question could be done remotely — however, it is difficult to envision how an arena could be converted between uses remotely.
In Electrical Safety Authority and Power Workers' Union, the employer implemented a vaccine mandate requiring each employee to get vaccinated and provide proof or face an unpaid leave and possible dismissal. Again, the union grieved and this went to arbitration. The arbitrator upheld the grievance, finding that a majority of the work carried out by the employees covered by the mandate could and was being performed remotely and that the policy was accordingly unreasonable.
Takeaways
There have been many discussions on remote work, including how an employer can structure work arrangements to protect its interests, both through policy and contract. The advice in all of these remains true and important to keep in mind.
Just as important is that an employer who implements a vaccine mandate just to facilitate a return to the office to do work that could be done remotely risks unforeseen consequences.
It is impossible to predict what a court may do when reviewing a dismissal further to a refusal to comply with a vaccine mandate. However, if the initial arbitral decisions provide any guidance, at least one major factor is whether the work must be done in person or can be carried out remotely. These arbitration decisions suggest that if work can be carried out remotely, it should continue to be carried out remotely. The goal of a return to the "normal" of in-office work may not be a basis to uphold a vaccine mandate.
Realistically, the issue of whether a refusal to be vaccinated constitutes just cause for dismissal will not be decided for years, and is likely to depend on the facts of each case.