Proposed changes to employment laws yet again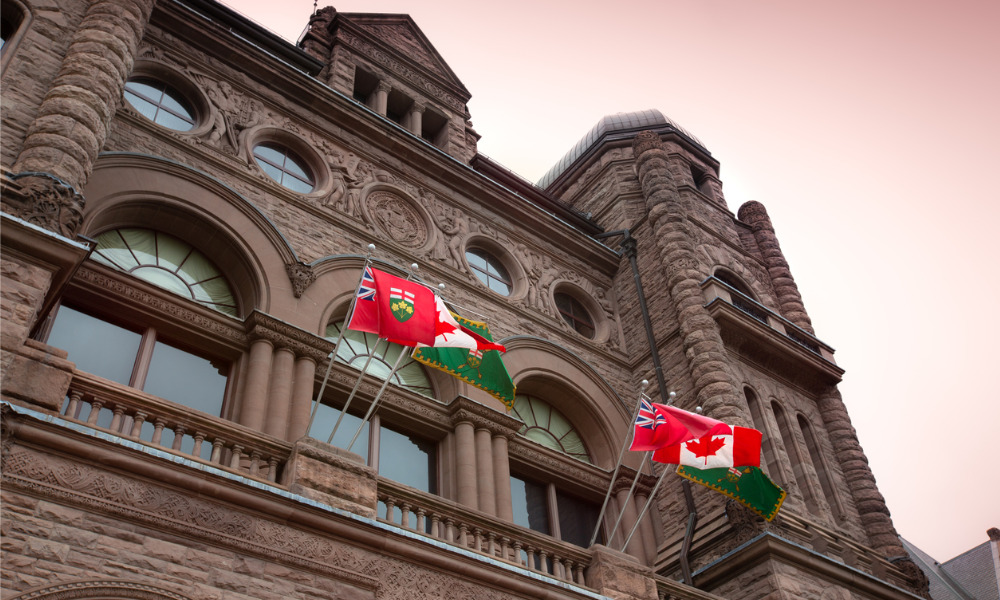 Exclusive to Canadian HR Reporter from Rudner Law.
If you are an employer, you have dealt with a variety of legislative changes brought about during the pandemic.
You have had to pivot, pivot, and pivot again, as the rules were constantly being changed.
Now that the pandemic is over, there are probably not going to be any changes for a while, right? Wrong.
Recently, the Ontario government introduced Bill 79, the Working for Workers Act, 2023, proposing additional updates to employment laws in order to continue to protect workers. The updates are aligned with the reality of our changing economy and the fact that there are now more remote workers than prior to the pandemic. Importantly, the proposed changes are part of a larger initiative that expands on the changes brought about in the Working for Workers Acts, 2021 and 2022.
The proposed changes include updates to the mass layoff provisions of the Ontario Employment Standards Act, 2000, also known as the ESA, as well as provisions relating to what information must be provided by employers to new employees. The proposed changes are largely aimed at protecting remote and precarious workers.
The current mass termination rules
The ESA provides the bare minimum requirements that employers must meet as part of their obligations toward their employees. These requirements cannot be contracted out of. Employees may also have additional entitlements at common law, which is judge-made law.
Currently, the ESA's notice rules for mass termination apply when the employment of 50 or more employees is terminated at an employer's "establishment" within a four-week period. In particular, the amount of notice employees must receive in a mass termination is not based on the employees' length of employment, but on the number of employees who have been terminated from their employment. An employer must give:
Eight weeks' notice if the employment of 50 to 199 employees is to be terminated
12 weeks' notice if the employment of 200 to 499 employees is to be terminated
16 weeks' notice if the employment of 500 or more employees is to be terminated
For example, under the ESA, an employee who is let go after five years of service would generally be entitled to five weeks of paid notice or pay in lieu of notice under individual termination rules, but if that employee is one of 100 employees whose employment is terminated at an employer's establishment within a four-week period then that employee would be entitled to eight weeks of paid notice or pay in lieu thereof.
Proposed changes to mass termination rules
If passed, the proposed changes would broaden the definition of "establishment" to include employees' remote home offices, making employees who solely work from home eligible to received enhanced notice. Specifically, the proposed changes would render employees who work solely from home eligible for the same enhanced notice, in mass termination situations, as "in-office" and other employees. This would ensure that remote employees receive the same minimum notice of termination or pay in lieu of notice in mass termination situations (i.e. eight, 12 or 16 weeks). The goal is to prevent employers from taking advantage of such remote employees.
This is what Monte McNaughton, Minister of Labour, Immigration, Training and Skills Development had to say about the proposed changes:
Whether you commute to work every day or not shouldn't determine what you are owed. No billion-dollar company should be treating their remote employees as second-class…The future of work is here, and our government will continue to lead the country in ensuring workers have the protections they need to find better jobs and earn bigger paycheques in the 21st century economy.
Other proposed changes
Under the ESA, employers are currently only required to share the latest version of the employment standards poster, which outlines ESA workplace rights and responsibilities, with new employees. In order to protect precarious employees, the Ontario government is further proposing regulatory changes that would require employers to provide new hires with information in writing about their job, such as pay, work location and hours of work, and that too within a certain timeline (e.g. before their first day or first shift).
In addition, the government would like to establish the highest maximum fines in Canada for employers and people who are convicted of taking possession of or retaining a foreign national's passport or work permit, including per passport penalties of $100,000 to $200,000 per withheld passport, individual fines of up to $500,000, and corporate fines of up to $1 million.
Further, the government proposed changes to ensure that women have access to at least one women's-only washroom on jobsites and properly fitting equipment.
Key takeaways
The Ontario government introduced further changes to employment laws which, if passed, would further protect remote and precarious employees by, among other things, providing enhanced notice upon mass termination to remote workers and information in writing (such as pay, work location and hours of work) to new employees before their first day or first shift.
If passed, the changes will be significant for employers and employees alike. Employers would be wise to seek legal advice from an Employment Lawyer before doing anything that may impact their legal rights and obligations.
We will continue to monitor the progress of this legislation. Stay tuned.
Nadia Zaman is an associate lawyer at Rudner Law in Toronto. She can be reached at (416) 864-8500 or [email protected].