Disallowing kilts while on duty may be unfair but it's not discriminatory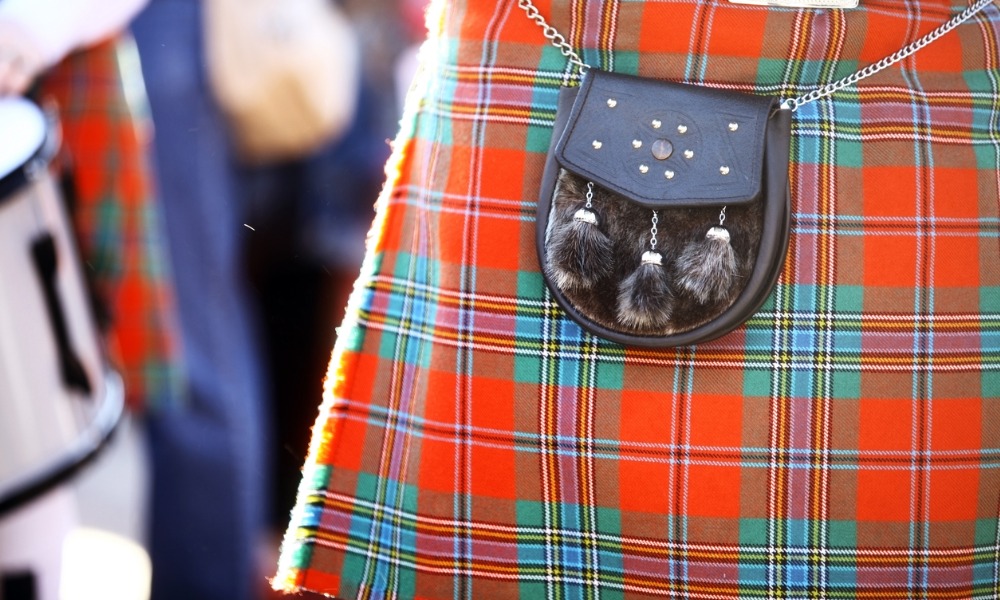 by Stuart Rudner and Anique Dublin
In a recent decision, Macdonnell v Waterloo (Regional Municipality), the Human Rights Tribunal of Ontario held that an employer did not discriminate against its employee by prohibiting him from wearing a kilt while on duty. In her decision, vice-chair Josée Bouchard confirmed that the tribunal does not have a general power to deal with allegations of "unfairness." She also confirmed that unfair treatment is not discriminatory under the Human Rights Code unless there is evidence that at least one of the protected grounds was a factor in the conduct complained of.
Tracy Macdonnell was employed by the Regional Municipality of Waterloo as a bus operator for 14 years.
Macdonnell participates in "casual Fridays." On those days, transit operators give a donation to the United Way Charitable Foundation in exchange for not wearing their standard uniform. Dress standards are relaxed and operators must wear a sticker noting their participation in casual Friday.
In early October 2017, Macdonnell became aware that another bus operator had been sent home for wearing a kilt on casual Friday. Macdonnell, who is of Scottish ancestry, was angry and hurt by this decision. In his view, forbidding employees from wearing a kilt on casual Friday amounted to discrimination.
He testified that while he was a Canadian citizen, his ancestry was Scottish. In order to illustrate that he followed the practices of his heritage, Macdonnell testified that he often listened to Scottish music and he ate haggis. He was married wearing a kilt, which in his view illustrated how important the kilt was to him as part of his ancestry.
In response to the employee wearing a kilt, the municipality issued a notice to all staff forbidding them from wearing a kilt while on duty on casual Friday. The notice included a warning that those not wearing suitable attire may be disciplined, including being sent home to change without being paid for that time.
Despite this warning and a warning from his supervisor, on the following casual Friday, Macdonnell arrived at work wearing a kilt. His supervisor requested that he go home and change, and he did. Macdonnell did not lose any pay and he was not subject to any discipline.
As a result of the "no kilts policy," the bus driver filed an application with the tribunal claiming that he was singled out because of his ancestry, which is protected under the code.
In dismissing the application, the tribunal concluded that Macdonnell failed to adduce any evidence to establish prima facie discrimination or harassment based on ancestry.
The tribunal noted that the onus is on an applicant to prove, on a balance of probabilities, a prima facie case of discrimination. If the tribunal finds that the allegations do not support such findings, the application will be dismissed as having no reasonable prospect of success. In this case, Macdonnell acknowledged that wearing a kilt was not compulsory for someone of Scottish ancestry and that a kilt was not intimately connected to his Scottish heritage. In fact, the applicant acknowledged that he did not own a kilt but rented one to wear on casual Friday.
The tribunal noted that "an applicant must establish a nexus between the grounds cited and differential adverse treatment." Unfair treatment on its own is not enough, there must also be evidence that one or more of the protected grounds were a factor in the treatment the applicant experienced.
The tribunal also noted that Macdonnell did not provide any evidence to establish that he was being harassed because of his ancestry. The bus driver testified that the municipality was a good employer. In his view, his employer offered good pay, benefits, a good working environment and an inclusive and diverse workplace.
The tribunal found that the notices issued by the municipality were not disrespectful and even stated that the respondent respected the pride staff took in wearing heritage clothing such as kilts. The tribunal concluded that it was not the employer's wish to diminish that pride. The tribunal also concluded that there was no evidence of any inappropriate comments made to Macdonnell because of his ancestry or that the enforcement of the proper attire directives and policies were in any way related to his Scottish heritage.
As a result of the above reasons, the application was dismissed.