A clear policy puts employers on sound footing when dealing with inappropriate posts by employees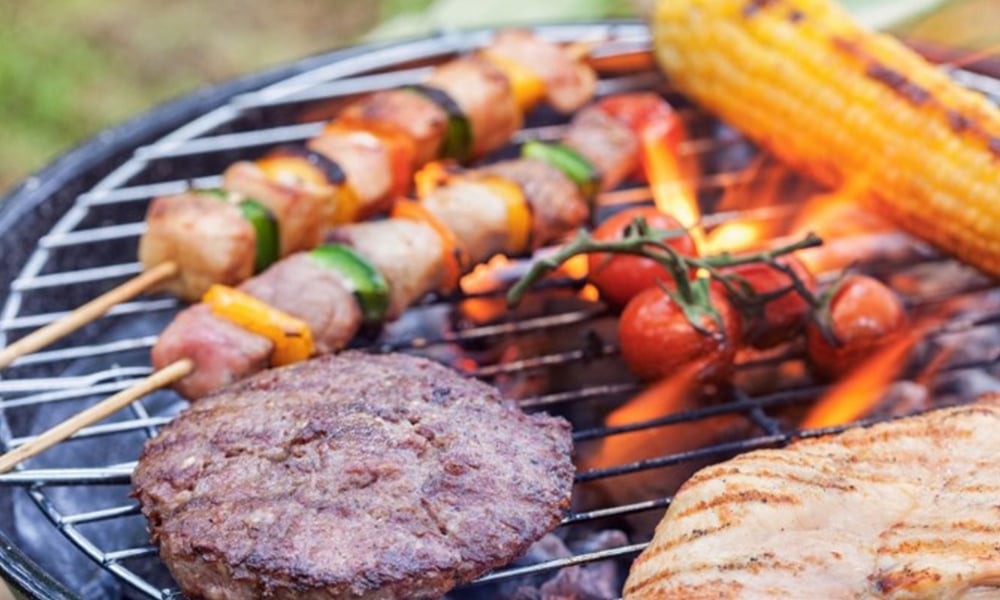 In the social media era, hell hath no fury like an employee scorned. Especially when that individual is presented with a $6 bottle of barbecue sauce and an accompanying wooden grill scraper by his U.S.-based employer. When that happens, the tweets get more than a little spicy, Internet outrage ensues and, in this case, someone gets fired.
Such was the case when Hussein Mehaidli of Burnaby, B.C. received that exact holiday thank you gift from his employer, Fastenal Canada. After researching the retail value of the sauce and growing increasingly insulted by the fact that he didn't receive the company's usual gift basket, Mehaidli tweeted the following from an anonymous account: "What kind of multi-billion dollar company gifts it's (sic) Canadian employees barbecue sauce as a holiday gift? Yet the USA employees stuff their face with an actual holiday gift box!"
Notably, the company's Twitter account was tagged in the post. And for the record, Fastenal claims the gift was, in fact, worth $27.
Once it came to their attention, Fastenal management summoned Mehaidli to its Burnaby office and promptly terminated his employment for violating the company's employee conduct policy, which is reportedly provided to every employee and is available for review online. Mehaidli said he was not offered severance pay and has sought legal representation, claiming wrongful dismissal as the case continues to make headlines across North America.
Fastenal's CEO Dan Florness has since conceded that the firing may have been an overreaction, but defended his manager's decision to terminate Mehaidli's employment as being completely legal given the circumstances.
That likely is the case if Fastenal's workplace conduct policy manual was comprehensive and outlined a sufficiently broad range of unacceptable behaviours. While Mehaidli could well be entitled to additional severance under B.C.'s employment standards legislation, his claims of wrongful dismissal will likely be difficult to prove.
Why? The employee was indiscrete with his criticism and in doing so may have violated Fastenal's confidentiality policies, not to mention clauses outlining acceptable online behaviour while using social media channels such as Twitter.
And let's not forget that the online activity also speaks to Mehaidli's overall poor judgment — a fact that won't bode well for his chances of winning a wrongful dismissal case if the matter reaches court.
In short, the termination was, indeed, legal and perhaps well-deserved. The reason is that while this may seem to be a relatively minor infraction — even Florness pointed out that it could have been handled differently — this slight could have serious long-term brand consequences for the employer.
Simply put, Fastenal will now be associated with the tweet, the termination, online backlash and ensuing media firestorm. Some might have argued decades ago that all press is good press, but at a time when employees actively rate employers on platforms such as Glassdoor, and near-full employment has created labour shortages in certain industries across Canada, companies are taking their employer brand — and scathing critiques of their workplace cultural experience — very seriously.
Having their image torpedoed by a single Twitter tantrum could put a carefully crafted reputation at risk and compromise the organization's ability to attract and retain talent.
Even managing the onslaught of press attention in the short term will place an additional strain on internal resources, and potentially even cost the organization financially if leaders are forced to hire outside consultants to assist with media relations.
Second, the tweet creates added business risks, reputational or otherwise, for the employer. It's not a stretch to imagine Fastenal's industry standing being negatively affected by this unwelcome attention. Whether that translates into bottom-line losses remains to be seen, but this wouldn't be the first organization to see its annual revenue projections derailed by a PR crisis. Just ask any of the companies that dismissed employees or senior leaders over sexual misconduct allegations in the wake of #MeToo.
Overall, the incident underscores the need to have effective workplace conduct policies in place that set boundaries for all kinds of behaviour, both inside and outside of the workplace, but especially online. It's easier than ever for disgruntled employees to lash out at their employers without considering the long-term consequences for either party. What may seem like an innocuous, flippant tweet can be utterly damaging. Organizations that don't have these policies in place should take note and update their policy manuals now.
Employers should also remind employees of their responsibilities to the organization and the limitations on their right to criticize their employer in a public forum. Perhaps most importantly, take a proactive, open-door approach that encourages employees to come forward with their gripes. In other words, handle the matter like adults and keep the hard feelings out of the Twitterverse. Listening and searching for a mutually agreeable resolution to workplace irritants is always a better option than allowing an incident to escalate into a potentially challenging (and costly) legal issue.
Had Mehaidli taken time to cool off before hitting "tweet," he might still be employed and his employer may have been saved the burden of managing the fallout from an avoidable incident.
However, employers should also take heed that conduct like Mehaidli's, while it may warrant termination of the employment relationship, may not be sufficiently serious in all circumstances to justify a termination of the employment relationship for cause (i.e. without notice of termination or pay in lieu thereof).
Termination of employment for cause is a high threshold that must be determined based on an objective, contextual analysis of relevant factors, and employers would be well-advised to seek legal advice when contemplating a for-cause termination to ensure that they aren't vulnerable to a wrongful dismissal claim.
Laura Williams is the founder and principal of Williams HR Law, a human resources law firm in Markham, Ont. serving employers exclusively. She can be reached at (905) 205-0496 or [email protected].