A look back at some of the notable employment and labour law developments in 2020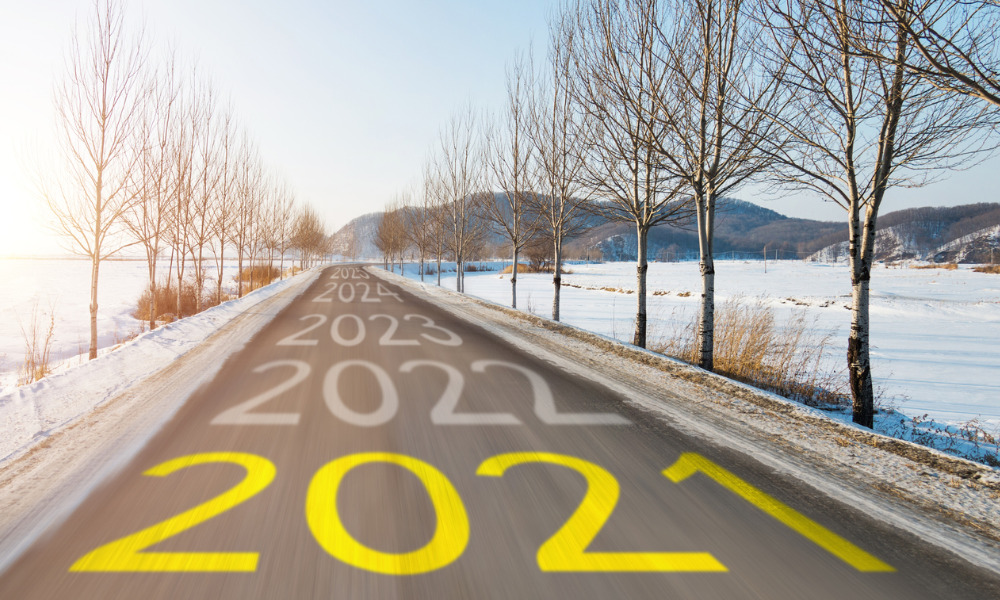 It's a common theme early in the year to look back on the previous one and take stock. After the year we've just had, some might prefer to forget it completely. But in employment law, a lot of things happened — some directly because of the pandemic and some independent of it. A few of these developments have ongoing effects that employers should take note of as we move forward in a year that many are just glad isn't 2020 anymore. What's the most significant employment law change that the unorthodox year of 2020 has left us with? Let's consider some possible candidates.
Temporary layoff limits. Some of the biggest legal changes for employers in 2020 came from legislation that was passed in response to the crisis. Other than financial relief initiatives like the Canada Emergency Wage Subsidy (CEWS) and the Canada Emergency Response Benefit (CERB), the most significant was probably the extension of temporary layoff limits to help employers who had a loss of business due to lockdowns and either didn't want to lose all their staff or couldn't afford to pay them termination pay. All jurisdictions have their own — but similar — limits on how long employers can lay off employees before it becomes a termination requiring reasonable notice and severance pay. For example, in Ontario it's normally 13 weeks in a 20-week period, or 35 weeks in a 52-week period in certain cases. As the extent of the pandemic became evident, most jurisdictions temporarily changed their limits, sometimes to a certain date and sometimes to when the crisis or state of emergency was declared over. And as the pandemic rolled on, these dates were extended again and again, with most now ending sometime in 2021.
No constructive dismissal under Ontario ESA. Ontario took additional measures to help struggling employers faced with laying off staff. It passed a regulation under the Employment Standards Act, 2000 (ESA) that amended layoff and constructive dismissal rules. The regulation defined a "COVID-19 period" that runs from March 1, 2020 to July 3, 2021 during which employers are protected from claims of constructive dismissal under the ESA and claims related to temporary layoffs.
New leaves of absence. Another response to the pandemic by governments was to introduce emergency job-protected leave for employees who couldn't work for reasons related to the pandemic, such as a lockdown from a state of emergency or contracting COVID-19 and having to isolate for two weeks.
Mandatory COVID-19 testing. In a December decision that had some parallels to the workplace drug testing debate, an Ontario retirement home's requirement that its employees get tested for COVID-19 every two weeks in order to work was upheld by an arbitrator, who said that the intrusion on employee privacy that such testing imposed was reasonable when the objective was to prevent the spread of the infection to vulnerable patients. This decision could enter the conversation as employers consider vaccination requirements for employees in 2021. See Caressant Care Nursing & Retirement Homes v. Christian Labour Association of Canada v. 2020 CanLII 100531.
There were a few developments in 2020 that would be near the top of the list in any year where a pandemic didn't rewrite the script for employers:
Medical marijuana, safety sensitive jobs, and accommodation. In an interesting case out of Newfoundland and Labrador, an arbitrator found that an employer could not accommodate a worker who used medical cannabis after work in a safety sensitive position without undue hardship because available testing couldn't determine level of impairment. The province's Supreme Court agreed, but the Court of Appeal didn't, finding that the employer didn't conduct an assessment on whether there was any way that the worker could perform the work safely. This reinforced the idea that employers have to prove they explored accommodation options before determining they can't accommodate. See International Brotherhood of Electrical Workers, Local 1620 v. Lower Churchill Transmission Construction Employers' Association Inc., 2020 NLCA 20.
Unenforceable termination clauses. There have been many decisions on the enforceability of termination clauses and it's been established that employers have to be careful with the wording, because it doesn't take much to invalidate them. In June, the Ontario Court of Appeal struck down a termination clause because one single part — providing for a with-cause termination — would have violated the employee's rights under the Ontario ESA. The court ruled that this one illegal provision made the entire clause unenforceable, adding that even a severability clause stating that any individual section that is voided won't affect the rest of the clause, can't be used to save it. See Waksdale v. Swegon North America Inc., 2020 ONCA 391.
Ongoing sexual harassment. An Ontario worker was awarded $170,000 in damages from her supervisor, who coerced her into sexual activity at work on multiple occasions. The harassment continued in a toxic pseudo-relationship outside of the workplace before and after the worker transferred to a different location. The harasser was the worker's supervisor and threatened her with dismissal, frequently mentioning how much power and influence he had with he employer. The worker, who enjoyed the duties of her job and was a single parent, was in "a state of fearful compliance" that was not "true consent," said the Ontario Human Rights Tribunal. See NK v. Botuik, 2020 HRTO 345.
The above represent a few of the notable developments in employment and labour law in 2020, and they weren't all about COVID-19. Which one was the most significant? Well, as is often said in employment law, it depends. Each development can affect employers and workers in different industries, businesses, and circumstances differently. But they all play a role in shaping the employment and labour law landscape as we move forward in 2021.