COVID-19 has changed the way temporary layoffs are regulated and perceived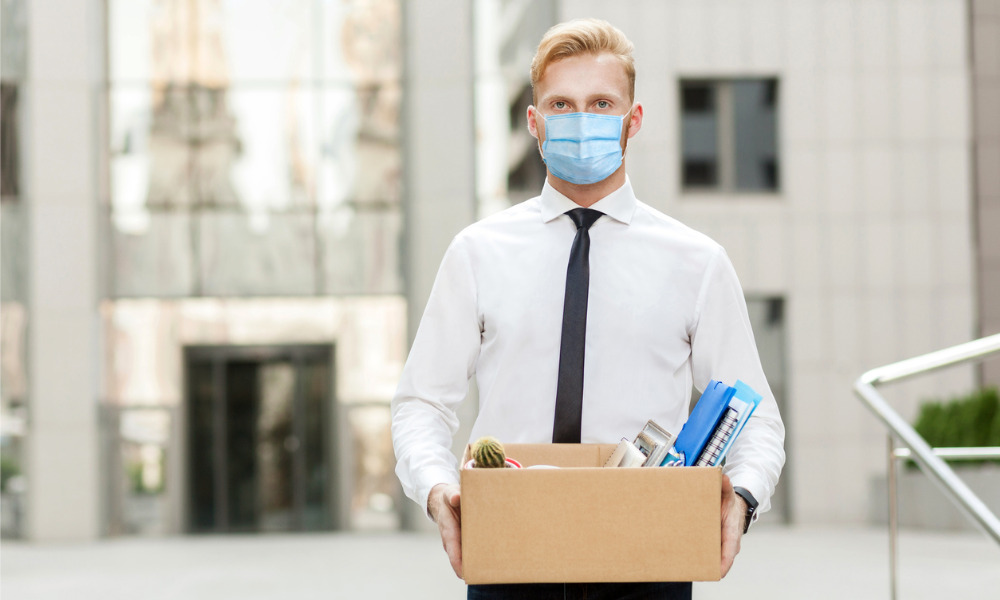 The COVID-19 pandemic has thrown many aspects of the employment relationship into disarray. Businesses have had to close for long periods of time. Many employees have had their work shifted to home offices, had their hours decreased or, worst of all, lost their jobs, leading to unprecedented unemployment rates.
Temporary layoffs have been one of the most prominent employment law issues that have come up during the pandemic. Normally, they are generally not an option for employers unless they are specifically provided for in employment contracts or collective agreements, or are considered a normal part of the industry — such as seasonal work. Even though employment standards legislation technically provides for temporary layoffs, without the above conditions courts and other decisionmakers usually find them to be constructive dismissal. And even if they can implement such layoffs, they can only do so for a limited period of time until they have to either bring the employee back or terminate their employment with all the legal entitlements.
However, things have changed. Government-ordered shutdowns and physical distancing protocols have been implemented to "flatten the curve" and reduce the spread of the coronavirus and they've left many businesses without revenue or work for employees. Many want to be able to get back into the swing of things as soon as the economy reopens, so they don't want to lose employees if possible — not to mention many employees want a job when the work is available again. The inevitable result is that many businesses have had to temporarily lay off employees.
Temporary layoff provisions in employment standards legislation across Canada are designed to protect workers from open-ended periods without work where they don't get the benefits of termination entitlements — reasonable notice or pay in lieu of notice, which are supposed to help workers get by until they find new employment. But the nature of the pandemic and the shutdown of the economy means nobody really knows how long the layoffs will be — the stages of reopening set by governments are generally related to the number of new cases of COVID-19, not time.
Some jurisdictions have acknowledged this and made changes to their employment standards legislation. Ontario just became the most recent province to do this, changing its Employment Standards Act so that employees temporarily laid off since March 1 due to the pandemic are now on Infectious Disease Emergency Leave until six weeks after the declared emergency in the province ends — meaning employers don't have to decide to either bring a laid-off employee back or terminate their employment, as long as the crisis continues to shut things down.
The normal maximum period for temporary layoffs in Ontario is 13 weeks in any period of 20 consecutive weeks or less than 35 weeks in any period of 52 consecutive weeks under certain circumstances.
Ontario's changes follow those in Alberta (which has changed the maximum temporary layoff period from 60 days to 120 days for layoffs related to COVID-19 since March 17), British Columbia (which had the same 13-weeks-out-of-20 limit as Ontario but changed it to 16 weeks for coronavirus-related layoffs), Saskatchewan (established an open-ended temporary layoff period for public emergencies), and Manitoba (implemented a temporary exception from the temporary layoff limit for layoffs occurring after March 1).
From a business perspective, these measures make sense, as many employers haven't really had a choice in implementing layoffs and they should help at least some of them get through the crisis. And the loss of termination entitlements indefinitely for workers is partly offset by other government measures, such as the federal Canada Emergency Response Benefit (CERB).
But as the economy moves towards reopening, it will be interesting to see how employers handle bringing employees on temporary layoff back. Ontario's amendments specifically state that the end of the layoff period as coming six weeks after the end of the state of emergency. This gives employers a grace period to get back on their feet, but what if that isn't long enough? It's unlikely they would be able to afford to provide termination entitlements that soon if they couldn't before. And it remains to be seen whether the other jurisdictions will provide a similar grace period as, other than B.C., the limit hasn't been specified.
As for employees, the longer they spend on temporary layoff, the harder it will be for them financially. Will benefits such as CERB continue through the end of the emergency period if employers have grace periods before they have to bring employees back?
The economy is likely going to have a long period of adjustment as it reopens following the pandemic and there will probably need to be additional — and perhaps graduated — changes to employment and labour standards. It will be a delicate balance between supporting the financial businesses getting back in the saddle and the legal rights of the workers who have a big part to play in it.