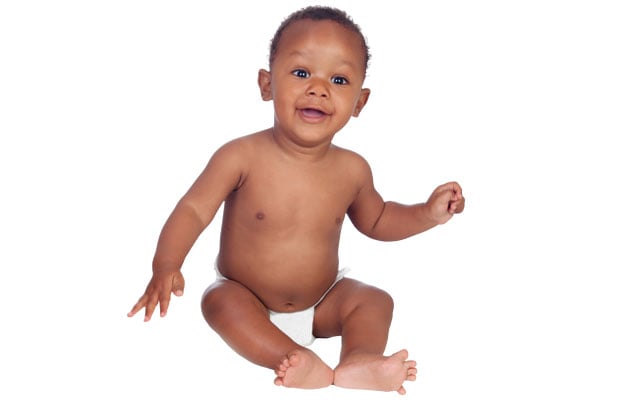 Baby's lesson plan
LAWRENCEVILLE, Georgia — An assistant professor of biology at Georgia Gwinnett College lent a helping hand to a student with a child-care predicament and received an unexpected teaching prop in turn, according to CNN. A student of Ramata Sissoko Cissé's anatomy and physiology class had to bring her baby to class due to an ill babysitter, but when the restless baby made it difficult to take notes, Cissé held the baby herself while lecturing. When Cissé needed to write on the classroom's whiteboard, she tied the baby to her back in an improvised pouch made from a lab coat, where it slept quietly for most of the period. Cissé took the opportunity to explain elements of the nervous system, brain function and metabolism in demonstrating the baby's ability to relax next to her warm body and the effects of feeding it warm milk.
Judgmental judge
CALGARY – A judge with the Alberta Court of Queen's Bench is under fire from medical and legal experts over comments about a Nigerian medical examiner. Justice Terry Clarkson presided over the trial of parents charged with failing to provide the necessities of life leading to the death of their infant son. In his written decision, Clarkson criticized Bamidele Adeagbo, the medical examiner in the case, for his difficulty in communicating with the court in his testimony — allegedly mocking the manner of Adeagbo's speech, accent and body language — and ultimately dismissing his testimony in favour of an expert witness for the defence. Forty-two doctors and lawyers from across Canada filed a letter of complaint with the Canadian Judicial Council over the comments that "lack a judicial mien, and which some may perceive as racism." Darryl Ruether, executive legal counsel for Alberta's Court of Queen's Bench, told the Canadian Press that Clarkson will continue to sit on the bench while the complaint is investigated.
Resistance to robots
LONDON — A study by De Montfort University in Leicester, U.K. that looked into the use of robotics in health care concluded that U.K. workers are more resistant to the implementation of machines in the workplace than workers in other countries. The study reported that businesses in the U.K. are less likely to fully explain to employees why they are using robots, which can lead to more resentment — fuelled by workers seeing others replaced by robots, such as self-checkouts in supermarkets. This in turn makes the use of robots less cost- effective when implementation doesn't go smoothly, according to the study. In some instances, resentment manifested in sabotage and attempts to confuse robots, found the study. Another report by Oxford Economics estimated that 1.7 million manufacturing jobs have been lost to robots worldwide, with about 400,000 of those in Europe. The report also projected that 20 million people will have been replaced by the machines in the workplace by 2030.
Dangerous rhetoric
LONDON — U.K. police chiefs are concerned that Prime Minister Boris Johnson's language is making the ramp-up toward a divisive general election more dangerous for politicians, according to an anonymous source close to the matter. Johnson has been criticized by female MPs over using terms such as "surrender" and "betray" when talking about Brexit, according to Bloomberg. The same terms have been used in death threats against the MPs, they said. Security for MPs is being increased, but police chiefs are worried about candidates' safety when they go door to door and make public appearances during the election campaign. Former Home Secretary Amber Rudd, who quit cabinet in protest over Johnson's Brexit strategy, said the prime minister's rhetoric is provocative. Johnson denied his language has fuelled threats against MPs and said he won't be bullied into changing the words he uses.
Pigeon makes point
CHICAGO — There is a particular stop on Chicago's elevated train system known as "pigeon poop station" due to the mess created by the birds around the station, including sidewalks covered in bird waste and feathers, according to the Associated Press. And it seems like the winged denizens of the Irving Park Blue Line station don't want things to change. Democratic state representative Jaime Andrade was discussing the pigeon problem and possible solutions — including a hose line for power washing — with a television reporter at the station when a pigeon swooped overhead and hit Andrade with the very substance he was trying to clean up. "I think they just got me," said Andrade during the interview, rubbing his head.