'It's a different, richer experience than being in the two-dimensional box on a screen'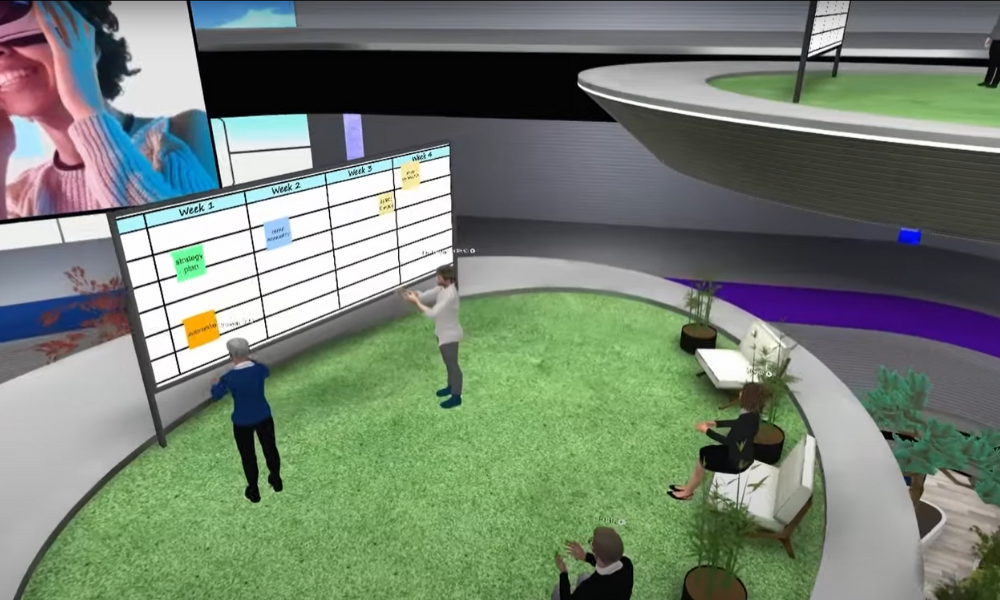 In an effort aimed at replicating the pre-COVID world of work, KPMG has implemented a new way for employees to collaborate virtually from anywhere.
The company has introduced a 3D platform which it calls the metaverse collaboration hub.
"We believe this initiative enables teams and the way that we engage with clients to meet and feel as though they are in the same room together. It's a different, richer experience than being in the two-dimensional box on a screen," says Katie Bolla, partner in management consulting for the GTA and consumer and retail industry lead at KPMG in Toronto.
It has been rolled out to the company in both Canada and the U.S.
"The metaverse offers that new opportunity and platform for KPMG employees, our partners, our clients to collaborate, learn, share ideas at work together, without those limitations or boundaries or physical borders," she says.
"Frankly, we believe that this is an example of what the future of work looks like."
The metaverse looks like a typical office space and it includes whiteboards, conference tables, and can include video and chat capabilities.
The platform is expected to become a valuable tool for the HR team, says Bolla, as it will be employed to conduct job interviews, assist in onboarding of new employees and become a vehicle for both training and performance management.
"The metaverse opens up new opportunities for recruiting, retention, performance management, development, education, etc. and it also provides an opportunity for organizations and HR, for example, to access and develop new skill sets and capabilities," says Bolla.
Because the tool is modelled after a real-world scenario, "it can create a more organic and immersive coaching and mentorship environment that supports high-performing teams and the management of teams in a hybrid work environment and also it injects some fun; a sense of exploration and some of those unique experiences that employees and teams have been eager for and asking for over the last 18 months to two years," she says.
Can the use of VR be the remedy for Zoom fatigue?
What is the metaverse?
Participants first design their own avatar as they see fit and they virtually enter a room that conceivably would have other colleagues in it that mimics reality, according to Bolla.
"The way that sound is projected in the space emulates a little bit more of an in-person experience. So, for example, if you and I were standing shoulder-to-shoulder, the sound emulates your sound coming from my right side or my left side; there is ability for you to move in a little bit more of an organic, fluid way through the space like you would navigating and walking through a physical space."
It was designed to be "device agnostic" so that employees can enter the metaverse without using a 3D headset and can be accessed with a cellphone, says Bolla.
"You can stand up, you can walk over to a whiteboard for, example; you can stand shoulder-to-shoulder with other people and interact with that whiteboard real time and collaboratively in parallel," she says.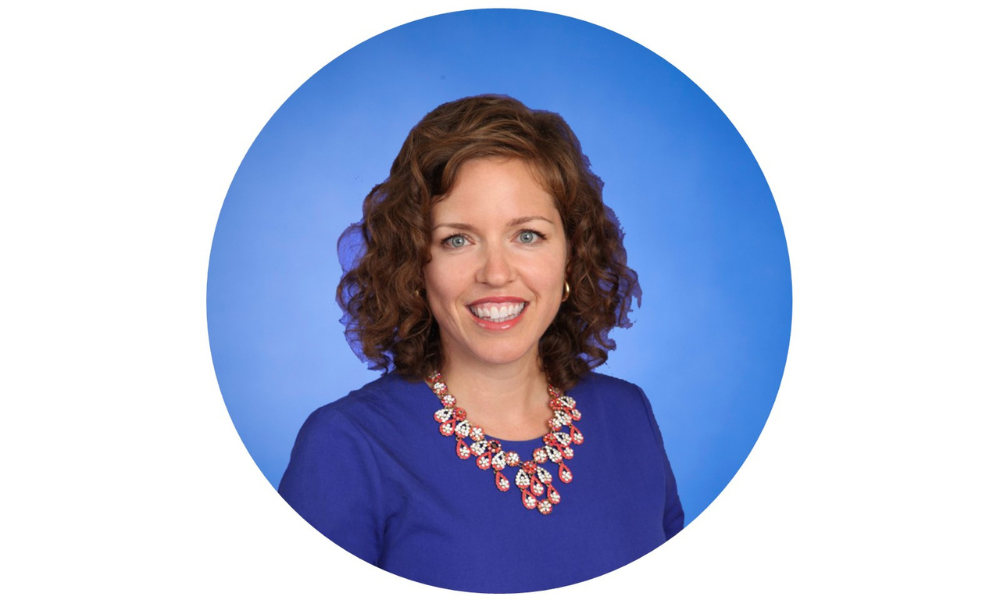 Katie Bolla
While training on the platform will be offered, the platform is easy to get stated with.
"It's relatively easy to pick up the use of the space. It's designed with ease of use in mind. You want to make sure that you can provide the greatest opportunity for use of the space and benefit from the space so [it's about] making sure it's as easy as possible for the most number of people to participate in it," says Bolla.
The hub is also part of KPMG's wider web 3.0 initiative that includes investments in crypto-currency and NFTs, she says.
"We believe that metaverse and web 3.0 will and does represent the next generation of what the internet will be, and will reshape the way businesses [and] consumers engage, how they transact with brands and each other, how we socialize, how we work. We really see that this is just the start and that the limits are endless, frankly, when it comes to metaverse in that this is only the beginning and we expect to grow the potential of our investments and our activations and our commitment to the metaverse hub as well as other applications," she says.
VR has been seen as one of the innovative new ways of offering post-secondary training.