Video devices attached to cash registers feature live workers based far from Canada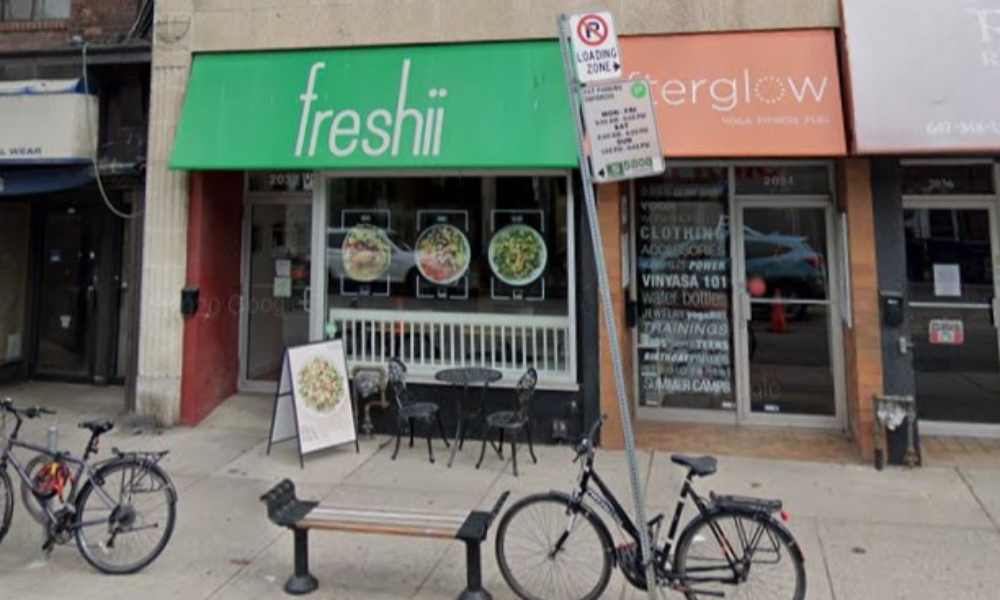 A retailer's use of "virtual cashiers" is generating controversy.
Freshii, a "fast casual" restaurant chain, has been using video devices attached to cash registers at a few locations in Ontario. But the person who appears live onscreen with a headset to take your order is actually based at a call centre in Nicaragua, according to the Toronto Star.
"Just like with Uber Eats, Skip the Dishes, self-checkout options and other emerging ordering/cashier technologies, Freshii is always looking to be an early tester and adopter of new tech solutions that might make it easier for our customers to order healthy meals and our franchise partners to run more successful restaurants," said Paul Hughes, Freshii's chief business development officer.
Two of the virtual cashiers said they earn US$3.75 per hour, compared to Freshii's usual rate of $12 to $16 in North America.
And this approach is legal, say experts quoted by the Star.
"It's just any other kind of outsourcing: if you're sending jobs to people in a different country, you're only obligated to comply with the labour standards of that country," said Jonathan Pinkus, employment lawyer and partner at Samfiru Tumarkin.
"By making a culture and a people-first strategy and approach, you have people who work for you who feel something greater than 'This is just a job,'" said Freshii chief people officer Ashley Dalziel in 2018..
"They feel like owners and they do want to change lives, and want people to be educated and eat healthier."
But the move to cheaper, off-shore labour did not go over well with Bea Bruske, president of the Canadian Labour Congress.
"Shipping jobs to an offshore location to pay less than a third of our minimum wage here is just extremely disappointing."
Employers that invested in robots between 1996 and 2017 ended up employing more, not fewer, workers, according to two studies released by Statistics Canada (StatCan).
Many of the comments online expressed anger about the use of cheap labour, and lack of Canadian staff, though some said that this is just a continuation of previous practices.
"Canadian banks began replacing tellers with machines back in the eighties," said "Daniel."
"Also, the self-serve checkouts at Lowes and Home Depot are so unreliable that they keep full-time staff hovering around to look after the problems. I'm not sure Lowes and Home Depot are actually saving a ton of money in wages."
While there may be jobs that are at risk of being eliminated due to automation, others are considered "triple-protected," according to the federal government.