Union disappointed, notes 'a failure in leadership' in dealing with policy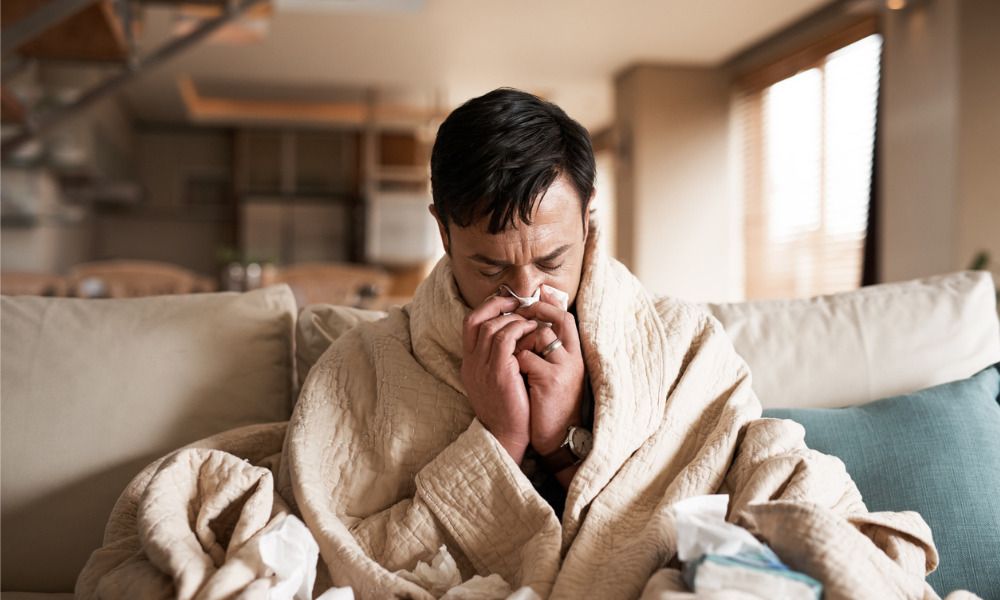 Workers in British Columbia are going to get some days to rest when they are not feeling well.
At least five days of paid sick leave each year will be standard for workers in the province beginning Jan. 1, 2022. This covers all workers covered by the Employment Standards Act, including part-time workers.
"Beginning in the new year, workers will no longer lose pay for making the responsible choice of taking a sick day," says Premier John Horgan. "The pandemic has highlighted that when workers don't have paid sick leave, it's bad for them, it's bad for their co-workers and it's bad for their employers."
In September, the government announced it is looking for feedback on a permanent sick leave policy in the province. More than 60,000 people participated when it engaged stakeholders on the issue, according to the government.
Feedback from employers that already provide paid sick leave showed that most workers take between zero and five days of sick leave each year.
More than one million workers in B.C. do not currently have access to paid sick leave, mostly those in low-wage jobs, who are more often women or racialized workers.
In May, the government tabled legislation that will provide workers with a paid sick leave program during the pandemic.
10 paid sick days preferred
Two unions expressed disappointment over the five days of sick leave.
It shows "a failure in leadership" since the B.C. government has shown that "10 paid sick days is good enough for the federal sector but not good enough for the majority of B.C.'s most vulnerable workers," says Jerry Dias, Unifor national president.
One month after Canada's federal election, health workers called on Prime Minister Justin Trudeau to keep his election promise of legislating 10 paid sick days within 100 days of re-election.
With many B.C. small businesses still reeling from the pandemic and only 38 per cent back to making normal sales, the decision to implement five days of permanent paid sick days "is tone deaf to the realities small businesses are facing," according to the Canadian Federation of Independent Business (CFIB).
"We are disappointed the B.C. government has not acknowledged or taken into consideration the challenges and realities struggling small business are facing and call on the government to offset these new costs immediately."
The majority (64 per cent) of small businesses in the province are not supportive of any permanent employer-paid sick leave program, with 84 per cent citing costs as their main concern, according to the CFIB.
Recently, a group of more than 30 employers from Ontario, Alberta, Newfoundland and Labrador, British Columbia and Quebec sent an open letter to Trudeau to express their support for 10 paid sick days.