'It provides opportunities to get to know each other in different, unlikely, more meaningful ways,' says head of HR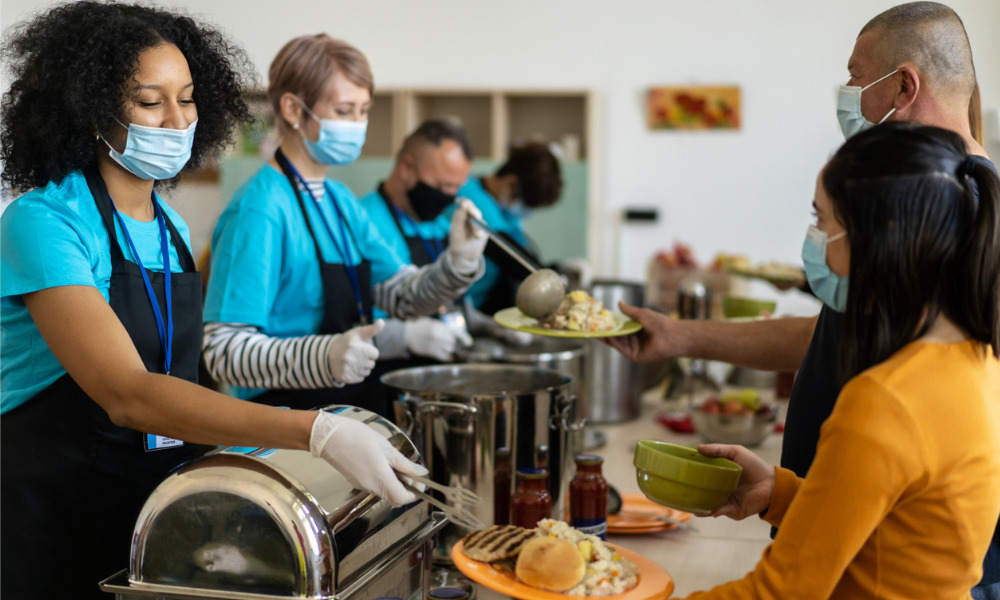 In an acknowledgement that the past two years have been tough for workers but even tougher for those on the margins of society, Manulife is giving employees funds to donate to a worthy cause for the second straight year.
"Over the past two years, no one could have anticipated the challenges of the pandemic presented to many of the communities around the world and the communities in which we operate, and we believe that even a small act of kindness can help make the world a better place," says Kathryn Kitchen, head of HR at Manulife Canada in Waterloo, Ont., in speaking with Canadian HR Reporter.
"We're giving each member of our 37,000-strong global team the equivalent of $50 Canadian to create an act of kindness in their local communities, in whatever way is meaningful for them. All they have to do is decide where they're most passionate, where they feel like they want to make a contribution to their community, and donate the $50."
For Kitchen, the effort has manifested itself in some fascinating ways, she says.
"What's interesting is we're seeing colleagues donate the funds but we're also seeing them either join together as a team and make a larger contribution to an organization, where we're seeing them donate the money and volunteer as well. It goes beyond the practicality of donating the funds."
And many employees are spreading out the money in creative ways, says Kitchen.
"We've had several of our colleagues donate to food banks, or specific items that are needed locally: hospitals or shelters. We are also seeing colleagues come together and buy holiday presents for families that might not be able to afford them otherwise. We're seeing some surprise strangers in need with a helping hand and we're seeing others join together to buy toys for kids."
A recent survey showed that cash bonuses are not always the most favoured ways to show employee gratitude.
Positive reactions to donations
The positive reaction from employees is good to see, says Kitchen, and it helps reinforce a community spirit within the workforce.
"It provides opportunities not only to get to know each other in different, unlikely, more meaningful ways because we're able to talk about causes that are near and dear to our hearts but it also makes us feel good that we're able to give back to the communities in which we live, in which we operate," says Kitchen.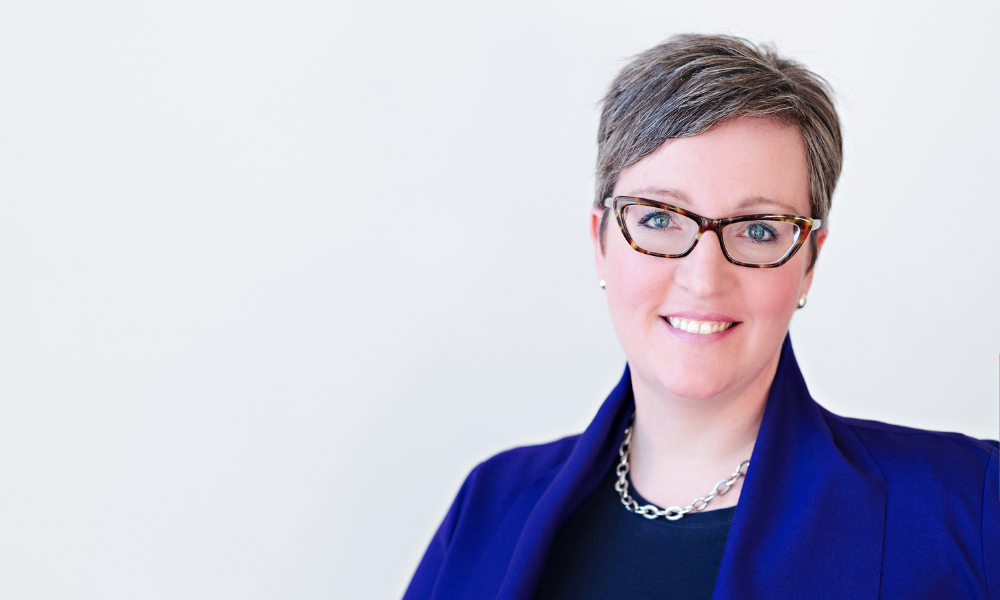 Kathryn Kitchen
The program also helps Manulife embody two of the insurer's core values, according to Kitchen.
"Share our humanity, that's a key value for us here at the company and our employees embody that with their hearts and in their creativity in terms of where they're going to donate and make an impact. It's also in the spirit of 'Do the right thing'; by forgoing end-of-the-year company celebrations, events and gifts, each member of the global team will instead have this opportunity to perform their own act of kindness in their communities in a way that makes sense for them."
Recently, a non-profit company in B.C. said it would allow employees to substitute statutory holidays for other vacation days.
Time also gifted
In addition to donating the funds, employees are giving their time to various community initiatives, she says. "That could be volunteering and handing out presents to families, helping kids find toys; anything from even handing out food baskets to those in need."
Efforts like this show that employers have a responsibility to their communities and HR professionals can be at the forefront of giving back, says Kitchen.
"I don't think it's advice, it's just a lesson that we've learned is: Every small act of kindness goes a long way to connecting an organization together and contributing back to the community. I think the Manulife act of kindness is a way for everybody to join together and a good example where small steps make a really big impact," she says.
"We learned that, especially during the pandemic, and so whatever we can do to help people connect and engage part of our company was very important to us."