Programs include generous flex days, charitable giving, tuition subsidies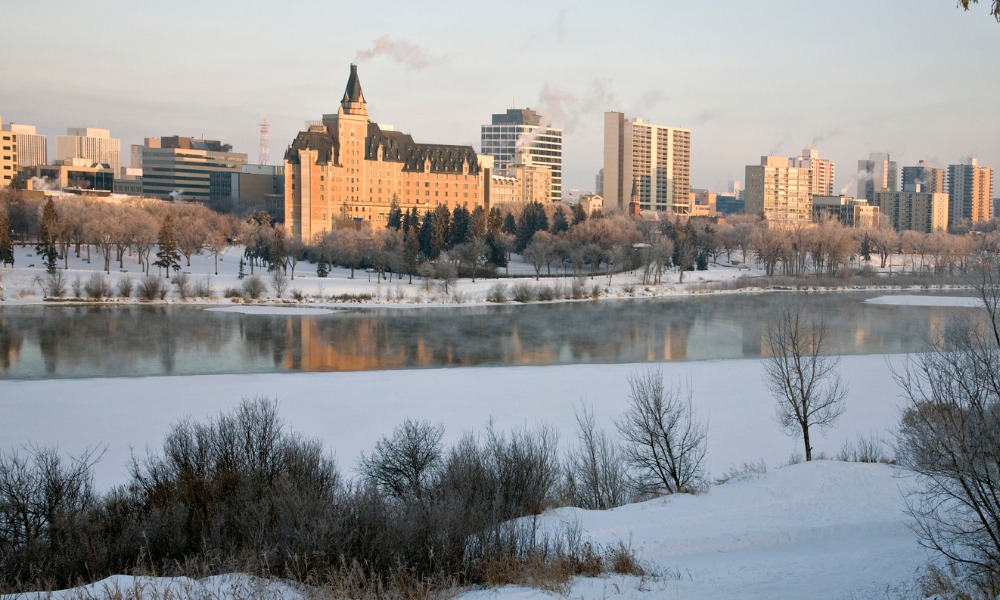 Employees looking to recharge from the stress of the workplace can take up to 18 additional paid flex days per year at the Saskatchewan Research Council, which helps explain why it was named as one of Saskatchewan's Top Employers for 2020.
The 30 winning employers offered programs such as: helping employees balance work with family commitments; engaging employees to make a difference in the community; developing employees' skills and training; improving employee health and wellness, particularly mental health; and helping staff prepare for the second half of their careers and life after work, according to Mediacorp, which runs the competition.
"In good economic times and otherwise, Saskatchewan employers are a source of progressive human resource policies that the rest of Canada would do well to study," says Richard Yerema, managing editor of the Canada's Top 100 Employers project. "This year, our editorial team paid particular attention to initiatives that aren't costly or expensive but make a meaningful difference in employees' lives. These kinds of programs raise the bar, as other employers can easily emulate and improve upon them."
"We continue to see a deep reservoir of outstanding workplace practices in Saskatchewan," he says.
The research council campus includes a private outdoor skating rink (and a warm-up shack), a cafeteria with healthy and special-diet menus, an employee lounge with video games, pool table and foosball, free membership to the onsite gym, and onsite massage, acupuncture and chiropractic services.
Winning employers
For crop-nutrient company Nutrien, charitable giving is one of its big initiatives that placed it on the list of the province's top employees, according to Mediacorp. The company matches employee contributions, up to $5,000 per year, and last year it supported more than 2,500 charities and community groups.
"Our people know best where the needs are in the communities where they live and work. And if they are prepared to spend their own dollars, then the employer should as well," says Michael Webb, executive vice-president and chief HR and administrative officer at Nutrien.
Some of the initiatives noted by other employers include:
Yorkton-based Cornerstone Credit Union provides tuition subsidies for employees who enrol in outside institutions and academic scholarships for employees' children pursuing post-secondary studies (up to $1,000).
Saskatchewan Polytechnic provides maternity leave top-up payments for new mothers, new fathers and adoptive parents (to 100 per cent of salary for 17 weeks) and the option for employees to extend paid leave into an unpaid leave of absence.
Regina-based property manager and developer Harvard Developments offers an IVF subsidy (up to $12,000) and provided maternity leave top-up for new mothers (up to 100 per cent of salary for 17 weeks).
Information Services/ISC, based in Regina, helped employees with retirement planning assistance and a DC pension plan, and employees nearing retirement can also take advantage of phased-in work options.
Recently, StatCan, Shopify, NAV Canada were tabbed as top employers in Ottawa while SFU, Verafin, Desjardins were named as top family-friendly employers.
Saskatchewan's Top Employers (2020)
3sHealth / Health Shared Services Saskatchewan
Access Communications Co-operative
Cornerstone Credit Union Financial Group
Creative Options Regina
Flaman Sales
Fries Tallman Lumber
Group Medical Services/GMS Insurance
Harvard Developments
Information Services Corporation/ISC
ISM Canada
K+S Potash Canada
The Mosaic Company
Nutrien
Pattison Agriculture
Ranch Ehrlo Society
Saskatchewan Apprenticeship and Trade Certification Commission
Saskatchewan Blue Cross
Saskatchewan Crop Insurance Corporation/SCIC
Saskatchewan Indian Gaming Authority/SIGA
Saskatchewan Liquor and Gaming Authority/SLGA
Saskatchewan Polytechnic
Saskatchewan Research Council
Saskatchewan Workers' Compensation Board
City of Saskatoon
Saskatoon Police Service
SaskPower
SaskTel
Southeast College
Synergy Credit Union
Vaderstad Industries