'The area has been successful in attracting meaningful numbers of skilled new Canadians'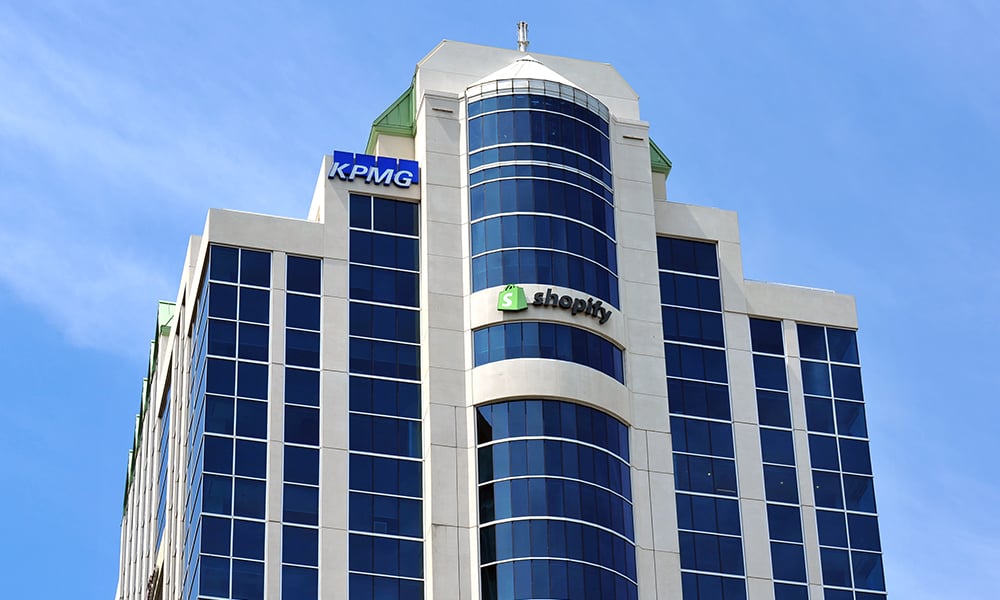 Statistics Canada, Shopify and NAV Canada are among the National Capital Region's Top Employers, according to Mediacorp Canada, which runs the annual competition.
The nominees were graded based on eight criteria: physical workplace, work atmosphere and communications, financial benefits and compensation, health and family-friendly benefits, vacation and personal time off, employee engagement and performance, training and skills development and community Involvement.
"The growing diversity of the workforce in the National Capital Region is also an under-reported story," says Anthony Meehan, publisher of the Canada's Top 100 Employers project at Mediacorp. "The Ottawa area has been successful in attracting meaningful numbers of skilled new Canadians, which has helped employers expand. Today, more than a quarter of Ottawa residents are recent immigrants and the demographics of this growing population will help the region's economy expand for years to come."
Winning programs
StatCan's Workplace Wellness Committee supports employees' well-being through events for Mental Health Week and Mental Illness Awareness Week, and by having lunchtime running and walking groups and an annual wellness fair. The company also offers the next generation of talent co-op placements and summer student roles and a dedicated StatCan Young Professionals Network, which helps foster community, leadership and excellence among the organization's young professionals
Shopify employees receive $5,000 for a health or wellness spending account, a charitable giving account or retirement savings. Its head office also features an employee lounge with video games, foosball and ping pong, an indoor go-kart track, a yoga studio and a cafeteria. Breakfast is also provided for employees every day, along with snacks. Shopify recently announced that it will open a new office in Vancouver that will house 1,000 new employees.
NAV CANADA helps employees plan securely for the future with contributions to a defined benefit pension plan and health benefits that extend to retirees with no age limit. The company also manages a Points of Pride program to recognize the company's exceptional performers through the Chairman's Awards for Employee Excellence and the President's Awards for Outstanding Achievement. Winners and their guests are given three-day trips to Ottawa with VIP treatment.
MediaCorp has also announced the top employers for Canada overall, Atlantic Canada, Toronto, Hamilton-Niagara and for young and older workers. Forbes also announced its top employers list in Canada earlier this week.
National Capital Region's Top Employers:
Adobe Systems Canada
Algonquin College of Applied Arts & Technology
Alterna Savings and Credit Union
Babcock Canada
Bank of Canada
Canada Foundation for Innovation / CFI
Canada Mortgage and Housing Corporation
Canada Revenue Agency / CRA
Canadian Heritage
Canadian Institute for Health Information / CIHI
Canadian Internet Registration Authority / CIRA
Canadian Nuclear Safety Commission
Carleton University
Casino du Lac-Leamy
CBC / Radio-Canada
Children's Hospital of Eastern Ontario / CHEO
Communications Security Establishment / CSE
Department of Finance Canada
Department of National Defence / DND
Egg Farmers of Canada|
Employment and Social Development Canada
Engineers Canada
Export Development Canada
Fisheries and Oceans Canada and the Canadian Coast Guard
Gatineau, Ville de
Health Canada / Santé Canada|
House of Commons Administration
Hydro Ottawa
Immigration, Refugees and Citizenship Canada / IRCC
Innovation, Science and Economic Development Canada
Invest Ottawa and Bayview Yards
La Cité
Lumentum
MD Financial Management
Medical Council of Canada
Modern Niagara Group
Montfort Hospital / Hôpital Montfort
National Capital Commission
NAV CANADA
Nutrition International
Office of the Auditor General of Canada
Ottawa, City of
Ottawa Community Housing Corporation
Ottawa Hospital, The
Perley-Robertson, Hill & McDougall
Royal, The
Shopify
Smart & Biggar
Statistics Canada
SurveyMonkey Canada
Tomlinson Group of Companies
Trend Micro Canada Technologies
Universities Canada
University of Ottawa
World University Service of Canada / WUSC