'About 40 per cent of our co-ops return to the company after school or a few years later'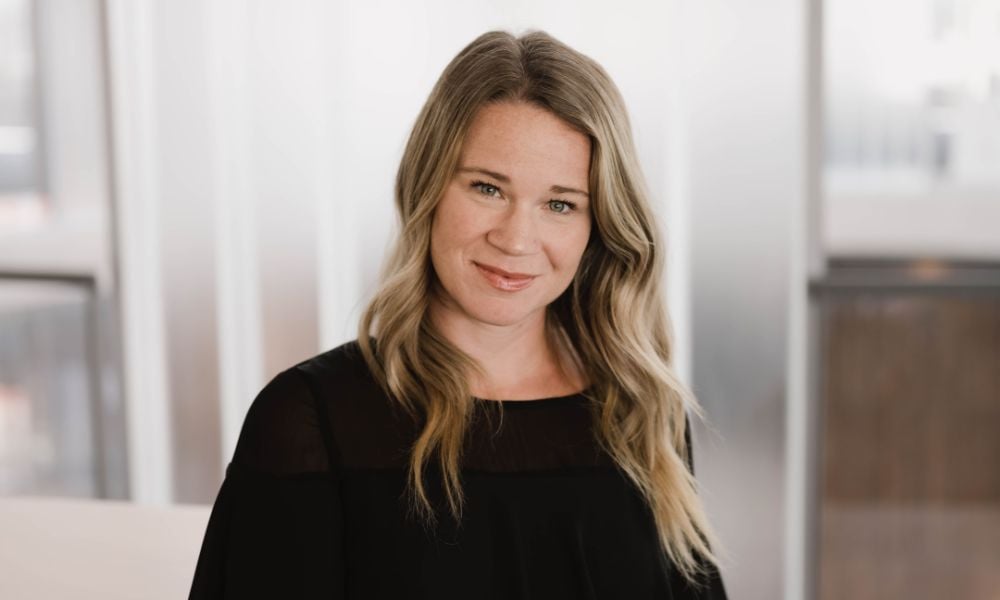 Instead of assigning co-op students unimportant tasks, the secret to success is giving them meaningful work as soon as possible, says the HR lead of a marketing and technology company.
"For example, our engineering co-ops, they're coding and they're contributing to live projects, or our customer-success co-ops are attending to live customer service tickets or our marketing co-ops are actively managing social media, so they're getting real hands-on experience," says Emily Hann, people and culture manager at Redbrick in Victoria.
"And we're winning also because we're getting all the value that these eager students can bring to the table instead of just giving them some kind of menial administrative temporary project to fill time during their term."
A lot of other companies out there see co-op programs as a time-resource burden because it can take time to train and onboard these students, says Hann, but Redbrick has changed its perspective "and pivoted where we bring them on and we train them as if they were not temporary."
Read more: Work-integrated learning could solve labour shortage: Expert
Redbrick has been welcoming co-op students almost since it began business in 2011, says Hann, and is always looking at expanding its footprint in the program, which hires three cadres of students each year.
"In the last 12 months, as an example, we've welcomed 20 co-op students onto our team throughout those different terms, and they spread from customer success to engineering, marketing to accounting, so we really have the program across all areas of the company," she says.
The number of students generally involved is an unusually high ratio for organizations, says Hann, as Redbrick currently employs 135 workers.
Expanding program
Initially, the company partnered only with the University of Victoria, especially with its engineering department, according to Hann, but it now also accepts students from other schools such as the University of Waterloo, University of British Columbia and Dalhousie University in Halifax.
The goal of the program, besides finding new talent, is to develop long-term relationships, says Hann.
"About 40 per cent of our co-ops return to the company after school, or maybe even a few years later, but they returned to a full-time position with us so it's a really great way of retention; [it's about] having a competitive edge in this tough labour market, having that competitive edge to bring back that experienced talent once they've entered the workforce and, better yet, it's talent that already has exposure to our product and business, so it's a win-win."
The benefit to the employer is also being exposed to "fresh, innovative ideas, eagerness, insights," says Hann.
Best practices
In order for it to work, HR leaders need to change their ways of thinking, as too often hiring co-op students was seen to be something that needed to be endured and not fully realized, she says.
"The traditional perspective and stereotype of these programs is that they can be a burden and so [students are] just given menial projects that aren't going to actually contribute to the company, and they're not going to learn any skills. [Instead], pivot their perspective and treat these co-op students as if they were going to be full-time, permanent employees and allow them to really showcase their skills and utilize their skills for your company's benefit."
Read more: Co-op programs benefit STEM graduates more: Report
It's also really important to get that buy-in from your leadership team as well,
"They're the ones that are really going to be the make or break of the co-op program because they'll be the ones leading these students and mentoring them. That's got to be done properly if you're going to have a successful co-op program," says Hann.
'Immersive culture'
This has given the company a good reputation among students, which makes it easier to bring them on, according to Hann.
"We're known to co-op students so they want to dive in and contribute to the product or the customer experience right away. They don't want to be put off to the side and working on some administrative tasks for their terms, so we include them in discussions, meetings, decisions."
"It really is an immersive culture for our co-ops is what really attracts them to Redbrick."
But it's not always serious work that makes it attractive to students, she says.
"We're a fun culture. We're not a top-down, heavy culture. Our CEO and founder will come by and chat with our co-op students just like they would with anybody else. They're walking in and being treated as a full-time permanent contributor to the company."
For organizations who are unsure if this type of program works, "Try it out," says Hann. "Try to partner with the university and try out one co-op student for one term and see… how your team receives that."