More than 6 in 10 Canadians believe being physically present provides better opportunity for career advancement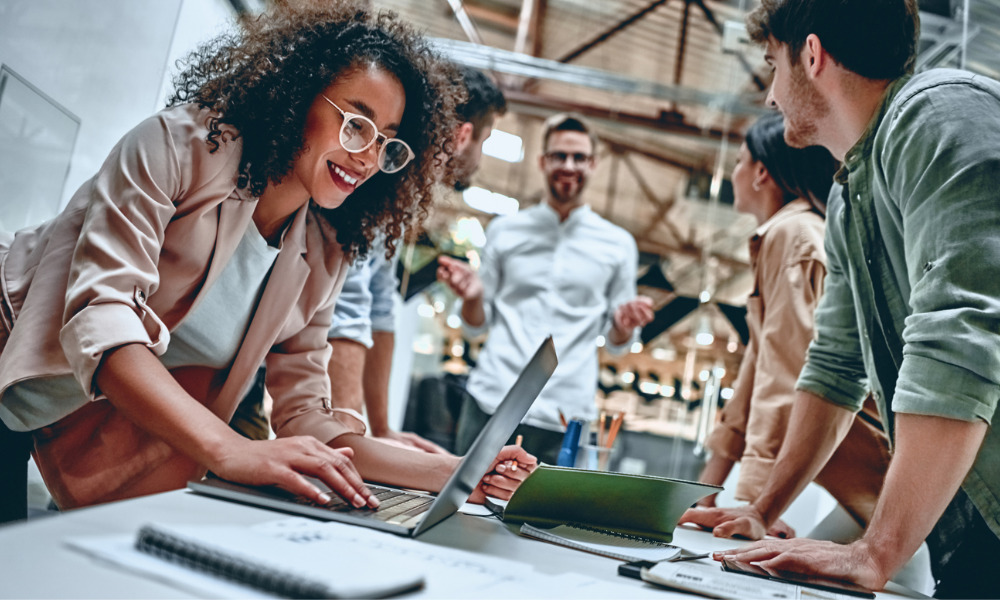 Despite the popularity of remote or hybrid work models, many Canadians still feel on-site, in-person workers have an advantage.
In looking at "proximity bias," an ADP survey finds that 63 per cent of workers believe being physically present provides a better opportunity for career advancement.
More than a third (36 per cent) feel employees going back to the office will have a better chance of being offered a promotion by their superiors, or will get it faster, than those who work from home.
This is because these workers will benefit from more social encounters (53 per cent) and will have a better chance of maintaining positive relationships with their managers (48 per cent), finds the survey of more than 3,000 Canadian adults in November.
"It's important for employers to recognize proximity bias and better understand the needs of a dispersed workforce. This may include encouraging equal presence and participation in virtual meetings, investing in technology and platforms that promote employee engagement and feedback, and providing remote learning and training programs," says Heather Haslam, vice president for marketing at ADP Canada.
"The world of work has been in a constant state of motion, so acknowledging that the workplace has changed and implementing fair workplace policies will enable all employees to grow professionally, regardless of their preferred way of working."
More than half of in-office workers view remote colleagues unfavourably, according to a previous study.
Benefits to flex work
Still, there are a lot of positives that workers can take from being in a remote or hybrid work setup, according to ADP Canada's report. In fact, 56 per cent of workers in these setups say their relationship with their managers has been positively impacted by remote work.
Why? Work flexibility (77 per cent), autonomy (54 per cent) and trust between employees and their managers (47 per cent).
Nearly all of those who have returned to the office (95 per cent) have experienced the advantages of being present on-site, including the ability to separate work life from home (46 per cent), collaborating with co-workers in-person (44 per cent) and hanging out with work friends (39 per cent), according to another report.
Still, 55 per cent of employees believe their employers should allow them to choose their preferred work location, finds ADP.
"Workers will define the future of work… and it's encouraging to see a human-centric approach that leads with empathy and autonomy can help drive trust, success and growth," says Haslam. "As the world of work continues to evolve, embracing the post-pandemic workplace requires employers to be agile, embrace flexibility and actively listen to employees."
Fifty-six per cent of senior managers in Canada will require their teams to be on-site full time once COVID-19-related restrictions are completely lifted, according to a previous study.