Many people looking to improve their overall wellbeing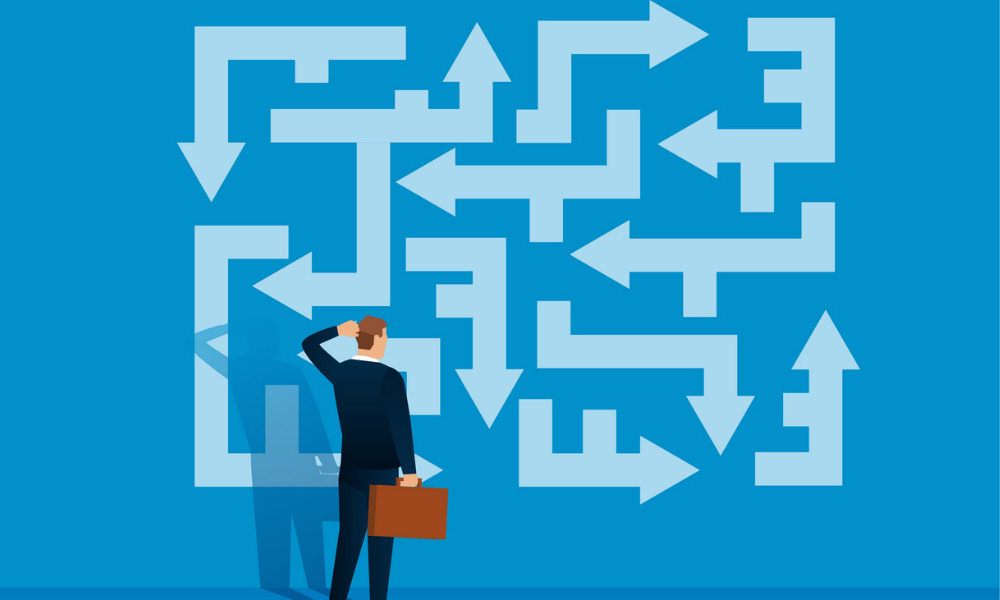 While a majority of Canadians are determined to pursue their career as they originally planned, some are looking to make adjustments.
Specifically, 30 per cent say their career goals have changed because of the pandemic and nine per cent plan to make changes to their career, according to a report from LifeWorks.
Among them, 30 per cent are considering retraining for a different career while 21 per cent are considering retiring.
"Canadians continue to face many challenges, both within and outside of the workplace as a result of the pandemic, across the full physical, mental, financial and social wellbeing spectrum. The decisions being made are largely due to people seeking opportunities to improve their overall wellbeing," says Stephen Liptrap, president and CEO of LifeWorks.
"As organizations throughout Canada navigate this complex time, it is critical that employee wellbeing remains top of mind in retention and as a driver of longer business success," says Liptrap.
However, roughly half (51 per cent) of Canadians say their career goals have not changed due to the pandemic and 66 per cent will not be making a career change before of the crisis,.
Twenty-eight per cent of workers plan to look for a new job in the first half of 2022, according to a previous report. And 43 per cent intend to switch jobs this year, found another study.
Feeling valued at work
On a positive note, 78 per cent of Canadians believe the work they do is important to their employer (compared to six per cent who do not) and 65 per cent feel valued for the work that they do at their organization (compared to 15 per cent who do not), according to LifeWorks.
Also, 71 per cent of Canadians are satisfied with the amount of control they have over their work (compared to 13 per cent who are not), and 82 per cent are comfortable being themselves at work (compared to eight per cent who are not), found the survey of 3,000 respondents conducted Feb. 1 to 8, 2022.
People have had a renewed sense of purpose amid the COVID-19 pandemic, and they want to see this translate into the job they do, an expert previously told Canadian HR Reporter.
Expressing appreciation will be an effective way to help out workers who may be struggling amid the pandemic, according to a previous study.