'As a Latina executive, I didn't have the same background as other executives in the room'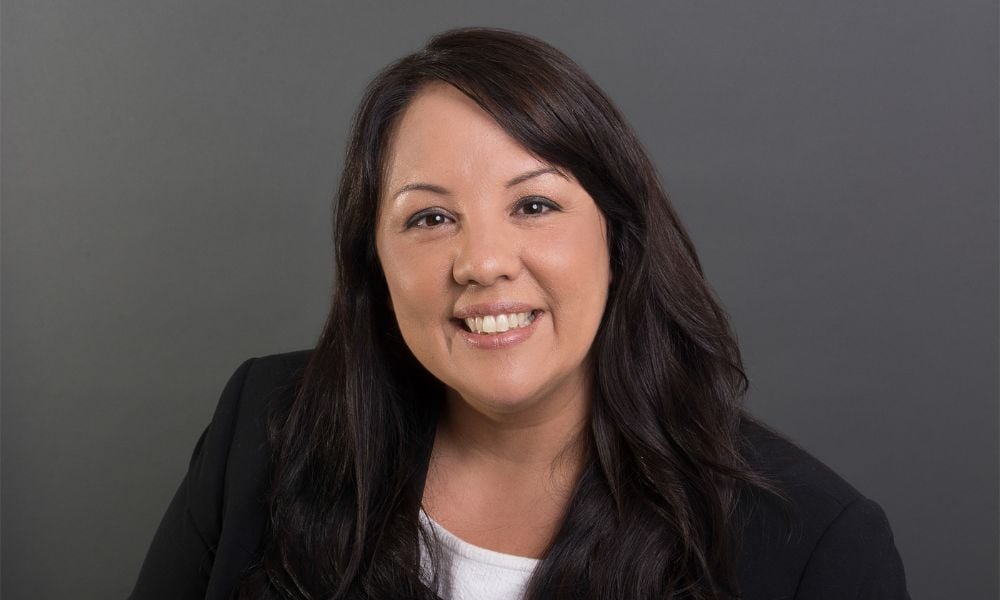 While many employees suffer from a lack of confidence in their abilities, for some it's a regular occurrence.
Imposter syndrome is felt by 40 per cent of workers, according to a new survey done by isolved, a human capital management (HCM) company in Charlotte, N.C.
In addition, half of employees (50 per cent) surveyed had the so-called "Sunday scaries," in which they experienced stress about the upcoming workweek on a regular basis.
Read more: Three in five workers surveyed in a U.K. study also reported feelings of inadequacy while on the job.
These feelings of stress were common pre-pandemic but due to the nature of the pandemic, that has helped to exacerbate the situation, says an HR leader.
"I think a lot of it has to do with the hybrid or remote workforce, and it's a lack of connection to other individuals who may be in other roles and maybe it's a comparison to other individuals that they just don't have as much access to," says Amy Mosher, chief people officer at isolved in Gardnerville, Nev.
"So they kind of wonder: 'Am I doing the same thing that other people are doing? Am I performing at the same level as other people? Am I producing at the same level?'"
Mosher herself says she suffered from the syndrome earlier in her career.
"As a Latina executive that looks quite young, I felt a lot of imposter syndrome because I didn't look like anyone else, because I didn't have the same background as other executives in the room. We do naturally compare ourselves to other people."
Making people feel valued
But what steps can HR and management take to help employees feel more connected and like valuable members of the team?
Onboarding is important but many organizations are failing at this as 49 per cent of survey respondents said they have thought about leaving an organization due to poor onboarding experiences, found the survey of 1,008 full-time employees in the U.S. and in July.
Fifty-two per cent of respondents identified regular check-ins as a valuable way to reduce instances of imposter syndrome.
Ongoing communication with employees both new and veteran is also one of the best ways to identify and help employees who may have felt imposter syndrome, says Mosher.
"It's not just about your engagement survey anymore, it's really about continuous feedback, whether that is person to person, suggestion boxes, an ideas box, it's anonymous or not anonymous, pulse surveys… [asking] 'How are you feeling?' and [then] collecting the demographic data behind those feelings, so that we can target other specific [employees] that are feeling worried or overworked."
"Those types of questions and a pulse-survey situation can be really powerful," she says.
When leaders really dig down to talk to employees about "alignment on what the supervisor prioritizes as being the most important performance indicator," this can also reinforce an employee's value to the organization, according to Mosher.
"A lot of employees suffer from supervisors who don't address that qualitative concept around what's expected, and how someone should be operating, or hold them accountable to that behaviour as well."
Besides showing regular recognition — which can obviously help employees not feel like imposters — asking them how they prefer to be acknowledged can help quell many negative thoughts.
"Let's say they do something really well, do they want a pat on the back privately or do they prefer to have something a little more vocal at a team meeting or something like that? And then [it's about] making it part of your regular cadence as a leader, to allow those employees' peers to recognize each other," says Mosher.
For isolved, this has become a regular occurrence, she says.
"On my team, we do kudos and coffee every other Friday morning because I have a remote team, and it keeps us aligned to the values and it is one of the ways that we can ensure that the team is valuing that and showing that as well and validating it."
Risk of burnout
Many of these workers tend to overcompensate and work extra hard, which can lead to negative outcomes such as burnout, and it's up HR and leaders to recognize that work to prevent this from happening. Thirty-eight per cent said access to resources to minimize burnout helps improve their wellbeing, according to isolved.
"Sometimes, if I have someone who isn't self-managing as effectively as they can, I ask them to write down the percentage of time and the big buckets that they're spending on things so we can just cut some of those buckets out. It's about awareness and also helps them with self-imposed deadlines, which can be a kicker and that's something that we can change," says Mosher.
Read more: Burnout is the top reason people are quitting, according to a survey of social media postings.
Having a good employee training strategy is another way to help, says Mosher, as 53 per cent of survey respondents said learning opportunities are what keeps them most engaged while at work.
"We'll put together a comprehensive learning plan where they're taking into account soft skills and hard skills that may help grow them in the areas in which they're either deficient or have the most interest. That continuous learning bug, once you get that in and you're really focusing on that career development piece for an employee, they can really engage in a different way in their current role, and show a lot of interest in other things across the business that creates value for your organization as a whole."
In the end, it's about process, she says.
"A lot of soul searching goes along with imposter syndrome and [it's about] gaining that confidence in yourself that not having all the answers is OK, and ensuring that when you're feeling like that, you have a mechanism with which to get yourself back on track. That's going to be different for everyone and discovering that is an important part of that process."