2 in 5 workers likely to find new job if called back to office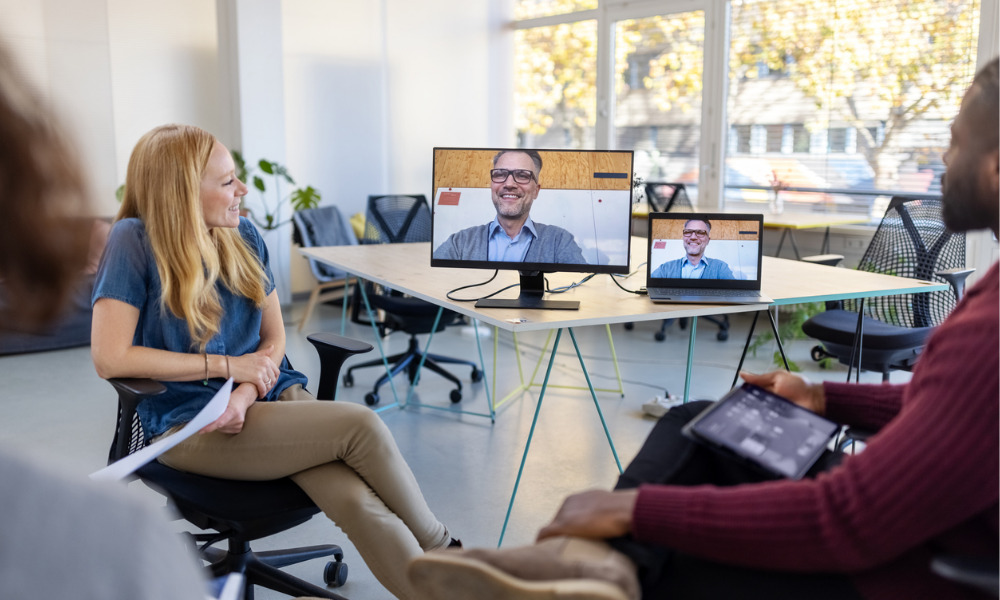 Two years since the start of the COVID-19 pandemic, several employers are now ready to bring workers back to the office.
But many workers do not want to work in the workplace full-time, according to a survey released by Amazon Business Canada.
Just 12 per cent of workers say that working entirely at their physical workplace is their ideal working scenario moving forward, while 43 per cent are likely to look for a new job if their employer mandates a return to the office full time.
Thirty per cent of Canadian office workers say they would prefer to work remotely at least three days per week (30 per cent) while others want a fully remote setup (27 per cent).
"It's clear that the role that the physical office plays in the day-to-day work and satisfaction of employees has changed dramatically during the pandemic. We're not going back to how things were before, and businesses need to adjust to the many operational realities that come with that," says Nick Georgijev, country manager for Amazon Business Canada.
"Canadian employers will need to consider not just how and when to bring their employees back to the office, but if they should... and how to set that talent up for success from anywhere if they don't return entirely."
A previous report found that while 39 per cent of workers say they will return to the office full time if their employer so demands, 25 per cent will go back but may start looking for a new job. Another 19 per cent would likely quit or look for a new job right away.
Remote option expected
Among workers who returned to the office before omicron, 24 per cent worked fewer than three days in office after returning before November 2021, found the two surveys employed Canadians who transitioned to remote work at some point during the pandemic, one in December involving of 1,595 workers, the other in February involving 423 people.
Two-in-five (43 per cent) expect to work primarily from home for at least the next year and nearly one-in-five (18 per cent) expect to work from home or remotely indefinitely.
More than eight in 10 (84 per cent) Canadian employers say they will consider some sort of permanent work-from-home policy, according to another survey.
Nearly two in five (38 per cent) Canadians say that having full flexibility at work is the best working model for their team, according to a previous report.