'You can't achieve the business agility needed to thrive in today's world without an agile workforce'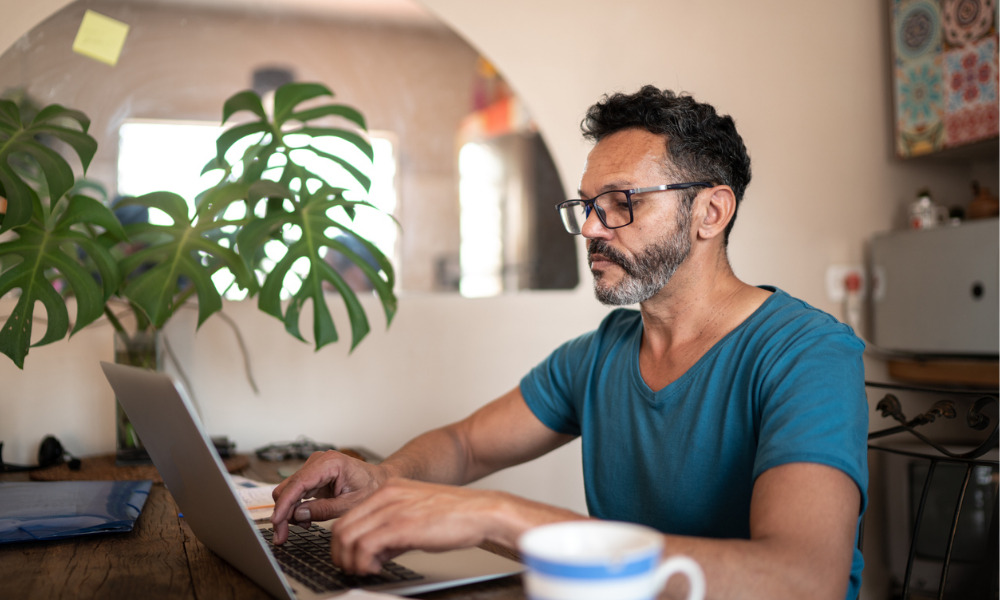 More than two-thirds (68 per cent) of Canadian employers believe the talent experience is now more important in a post-COVID-19 outbreak environment.
And more than eight in 10 (84 per cent) say they will consider some sort of permanent work-from-home policy, according to a report from Randstad Sourceright.
Compared to global counterparts, Canadian companies are more likely to embrace new talent strategies and shift more roles to contingent, project or contract work. Nearly nine in 10 (88 per cent) C-suite and human capital leaders say their talent strategies are now more focused on workforce agility than ever before (compared with 77 per cent globally).
"You can't achieve the business agility needed to thrive in today's world without an agile workforce," says Jean-Francois Vezina, executive vice president, head of Canada at Randstad Sourceright. "If you've built a contingent workforce, your business is already experiencing some of the benefits, but as skills gaps widen and demand for talent heats up again, you're going to have to take a more holistic approach to talent acquisition to get ahead."
More than half (54 per cent) of Canadian employers are increasing budgets for talent investment and 63 per cent expecting to implement total talent management in 2021. Globally, 47 per cent of organizations are increasing budgets for total talent investment to determine the best mix of permanent and contingent workers.
Sixty-nine per cent of employers globally are struggling to find workers to hire for specific positions, marking a 15-year high, according to a separate report from ManpowerGroup.
Recruitment, attraction strategies
However, 34 per cent say talent scarcity has made a negative impact or been one of their organization's biggest pain points, according to Randstad's survey of 850 C-suite and human capital leaders across 17 markets, including Canada.
Several employers, including Amazon, IBM, PwC, Microsoft, Lowe's Canada and HCL Technologies, have announced hiring intentions in the past few months.
Canadian employers are also focusing on several business aspects to attract talent. Seventy-two per cent say a wellness program is extremely or very important to attracting talent and 67 per cent will provide training for occupation-specific skills.
Three in five (60 per cent) already have a diversity and inclusion strategy in place, and 30 per cent say they are planning on developing a strategy.
There were 57,123 job ads offering a sign-on bonus in August in the U.S., marking a 454-per-cent increase from the same month in 2020, according to a previous report.
Technological advances for HR
More than eight in 10 (82 per cent) say that innovation will help their talent teams focus on business-critical activities. Also, 84 per cent say talent analytics play a critical role in sourcing, attracting, engaging and retaining talent, up from 72 per cent from last year.
Fifty per cent of employers are increasing their investments in this area, while 40 per cent will keep predictive talent analytics budgets steady.
The growing importance of AI and related concepts such as automation and machine learning in HR and the world of work are likely to accelerate and take on more importance in 2021 and beyond, says Randstad.
"From a talent acquisition perspective, the latest technologies and solutions in this space can help you optimize your activities and raise your levels of efficiency. AI, automation and machine learning could also open up new opportunities for you to predict future performance and engage with applicants throughout the recruitment process."
Many employers say automation has been highly valuable during the tough times of the pandemic – whether it was bringing their goods and services online or changing their business model completely.