'We've had a shift in what's important to us and how and where we choose to work'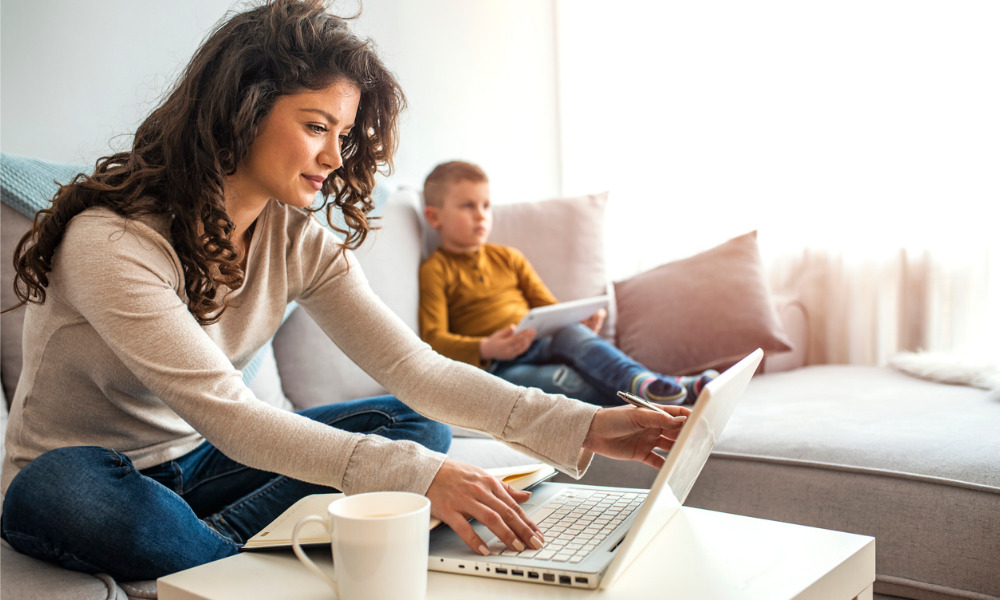 One of the notable trends coming out of the pandemic is that work-life balance has become way more important to many workers.
When Canadians were asked about their top priorities today versus before the pandemic began, 31 per cent said "professional equilibrium" was most significant against 20 per cent who said salary was top of mind, according to a survey by ADP Canada.
"While salary and benefits historically top the list of priorities for current and prospective employees… we've had a shift in what's important to us and how and where we choose to work," says Heather Haslam, vice president of marketing at ADP Canada in Toronto.
In addition, 15 per cent of employed Canadians transitioned to a new position, a new industry or actually left the workforce altogether. And for remote workers, it's 22 per cent, finds the survey 3,032 Canadian adults (of whom 1,775 were employed) in September.
"There's a shift in how much we're willing to move and what we're moving for, and this is a tremendous opportunity for Canadian employers," she says.
When asked why a life change was made, it was split roughly evenly three ways: 33 per cent reported a change in their personal lives; 29 per cent said they wanted to limit stress; and 28 per cent reported a need for more flexible hours.
"Work-life balance means something different to each of us. When I speak to my team of 20 associates at ADP about what work-life balance means to them, I get at least 20 different answers," says Haslam. "That could be flexible hours, it could be how many hours, it could be where they work from, so that work-life balance piece, the fact that now we've tipped the scales and it's become much more critical for people provides us an opportunity to say: 'How is it that we retain our employees? And how do we recruit new employees?' A big part of that means that we have to be listening to them about what work means to them."
An earlier PwC survey found that a majority of CEOs globally believe that certain changes in the business model driven by the COVID-19 pandemic are here to stay.
The ADP survey also found that one in five respondents had been approached by an outside company about changing jobs and that 63 per cent had pondered what the next part of their lives might look like, which should be a red flag for recruiters and HR people, according to Haslam.
"Part of it is around really listening for what it is that they need, as well as expectation setting. What you don't want is to recruit somebody into a role and then be surprised by what the environment is like. Part of what recruiters need to be doing is vetting to ensure that they understand what the needs of the role is around work-life balance, and making sure that what they hear with the candidate is a fit and if it's not, be upfront about that."
Higher figures for remote
For remote employees, some of the results are much more acute, according to the survey, as 39 per cent said work-life balance was even more important than pre-pandemic.
"Remote workers are often in their home, they're not working in the work environment, and so that break or distinction between when I'm working and when I'm having my personal life is a little more gray. It's even more critical for people that aren't physically separated from their home environment while working and that's why we're seeing that higher results that is even more critical for them," says Haslam.

Heather Haslam
All of these shifting priorities should dramatically show to employers that one-size doesn't fit all, says Haslam. "We have to actually be looking at each individual."
For company leaders, it's important to not let things fester and encourage more frequent check-ins.
"I would encourage open communication between workers and employees, and that's really to detect any issues or concerns, but it's actually about hearing what it is that they need," says Haslam.
"The thing that has also come out loud and clear — and certainly from previous surveys as well — is that employers need to be really committed to balancing what's essential for the mental and physical health of workers because we know that that impacts productivity, performance, quality of work, engagement, and it impacts retention: you want to be at a place that values you and part of that is valuing what I need for a good strong mental and physical health."