'It will help to ensure that what happened to us will never happen again and will never be forgotten'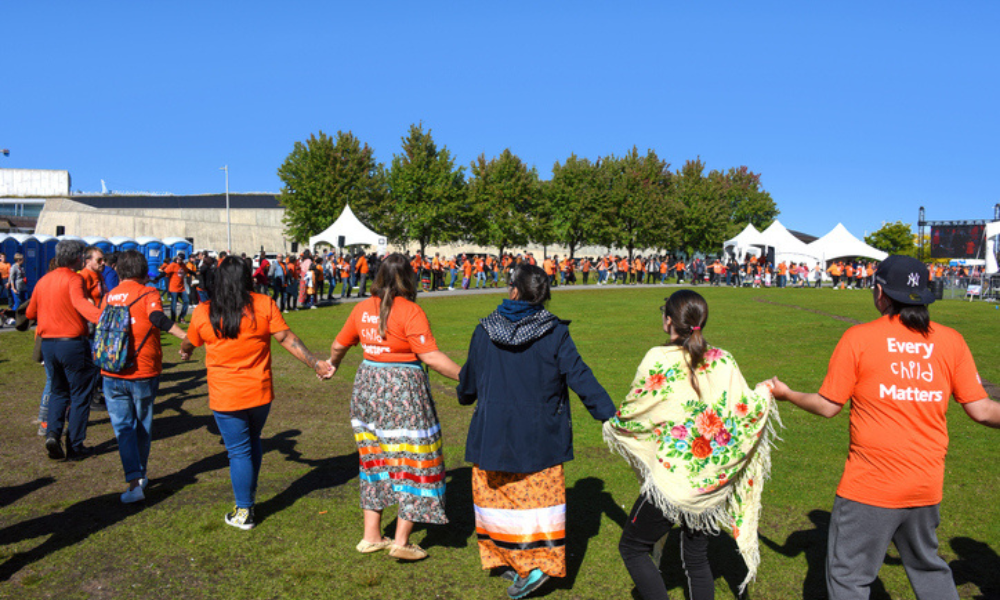 Canada's westernmost province is the latest to designate a day to honour the country's shameful legacy against First Nations peoples.
B.C. announced that Sept. 30 will be a statutory holiday, if the bill is passed in the legislative assembly.
"This is an important step in our commitment to lasting reconciliation with Indigenous peoples in B.C.," says Harry Bains, labour minister.
"Having a provincial statutory holiday means more workers across the province will now be able to observe the National Day for Truth and Reconciliation, joining those in the public sector and in federally regulated jobs who already had this opportunity."
The federal government, as well as Prince Edward Island, Northwest Territories, Nunavut and Yukon, have already formally implemented the holiday.
Residential school survivors
The move is in response to the Truth and Reconciliation Commission's call to action no. 80, which urged governments to mandate a day off to honour survivors of residential schools and the children who died on site.
"With the federal government passing legislation to make Orange Shirt Day, Sept. 30, the National Day for Truth and Reconciliation and now the B.C. provincial government announcing this legislation today, it will help to ensure that what happened to us will never happen again and will never be forgotten," says Phyllis Webstad, Orange Shirt Day Society.
"One day, there will be no survivors left in Canada. What is forgotten is often repeated."
What should be done to honour the victims of the residential schools? It begins with delving into Canada's history, says a diversity expert.
First step
While the move was welcomed by some B.C. Indigenous leaders, there is more work to be done.
"For this day to truly be meaningful, it requires healing and capacity for change; we still need to see broader acknowledgment of the harms of the residential school system along with significant investments into public and private education, former residential school site investigations, and into commemoration, remembrance events and memorials led by First Nations to bring healing to our people and change for our future generations," says Stewart Phillip, grand chief and president, Union of BC Indian Chiefs (UBIC).
But for one Vancouver business leader, this move is an important first step.
"Advancing reconciliation means to recognize and acknowledge the harms done to generations of Indigenous people in Canada. In formally recognizing the National Day for Truth and Reconciliation, the B.C. government has taken a step on the path of redress and healing. This day of reflection is a time to honour the strength and resilience of survivors, their families and communities and commit ourselves to end the ongoing inequities and injustices experienced by Indigenous people," says Christine Bergeron, CEO, Vancity.
"Every one of us has a role to play in that process."